5 NFB films presented at the Calgary International Film Festival
News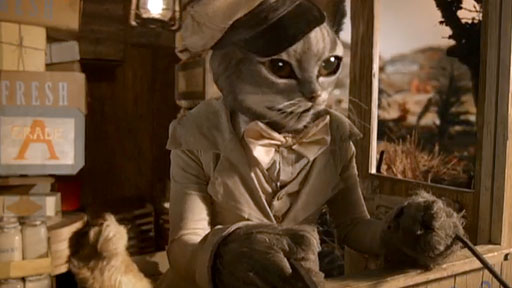 The Calgary International Film Festival (CIFF) is just around the corner. Named "One of the top 25 film festivals in the world worth its entry fee" by MovieMaker Magazine (!), this year's edition of the CIFF runs from September 24 to October 3, 2010.
One of Canada's largest film festivals, CIFF will showcase 220 feature films, shorts and documentary films hailing from more than 100 countries. We are pleased to announce 5 NFB productions will be part of the bounty.
OFFICIAL SELECTION:
Life with Murder, by John Kastner
[Invalid Link] http://www.nfb.ca/film/life_with_murder_clip/
Higglety Piggely Pop! or There Must Be More to Life, by Chris Lavis & Maciek Szczerbowski
[Invalid Link] http://www.nfb.ca/film/higglety_pigglety_pop_trailer/
I Was a Child of Holocaust Survivors, by Ann Marie Fleming
Flawed, by Andrea Dorfman
BEYOND BORDERS SELECTION (Raising awareness of gender issues in developing countries):
Grace, Milly, Lucy… Child Soldiers, by Raymonde Provencher
Congratulations to all!