6 NFB animations to screen at the Ottawa International Animation Festival
Films
News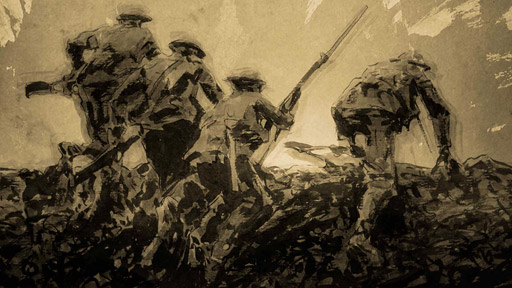 This one's just for you, animation people. Set the dates of October 20-24 aside, the Ottawa International Animation Festival (OIAF), is where you'll want to be in a month's time.
Now in its 34th year, the OIAF is the largest animation festival of its kind in North America. On top of the competition showcases and special screenings (such as Winnipeg DYI, Work by Women, The Inappropriate for Children Show, etc), the festival offers tailored workshops and events for teens and kids.
This year, 85 short films and 5 feature films were chosen for competition. We are very pleased to announce that Marie-Hélène Turcotte's La formation des nuages/The Cloud Formation, was among those selected, and that 4 other NFB productions will be screened at the festival as part of the Canadian Film Showcase. Here are some clips and trailers, to whet your apetite.
COMPETITION
The Cloud Formation/La formation des nuages by Marie-Hélène Turcotte
CANADIAN SHOWCASE
The Trenches by Claude Cloutier
Lipsett Diaries by Theodore Ushev
Flawed by Andrea Dorfman
Little Thunder by Alan Suliboy and Nance Ackerman

Vistas: Little Thunder, , provided by the National Film Board of Canada
The Circus by Nicolas Brault
Congratulations to all involved and a great OIAF to all festival-goers!