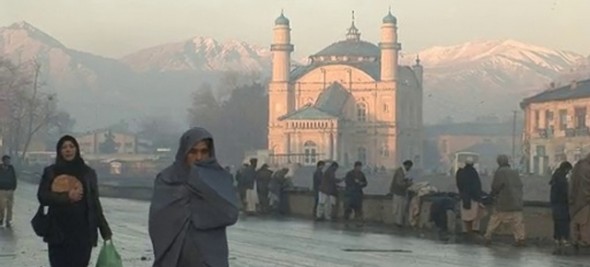 NFB Images – A Trove of Treasures Old and New
This post is a translation. To read the French original, click here.
Did you know that you can watch, edit, share and download high-quality (HD) archives directly from NFB.ca/images free of charge?
Today I'd like to tell you about the "Web destination for stock footage professionals," which is largely unknown to the general public.
Like Library and Archives Canada or the CBC archives, the NFB has a mandate to collect and preserve part of the country's heritage and make it accessible to all Canadians.
NFB Images is home to invaluable stock footage from the NFB and its various partners.
To find out more about it, I talked to Ragnhild Milewski and Lea Nakonechny, who run the NFB's stock footage service.
Catherine Perreault: Where do the stock shots come from?
Ragnhild Milewski: They're outtakes, that is, they didn't make the film's final cut. They've been kept in the NFB's archives until now.
Our oldest footage was shot by Thomas Edison in 1898. We don't just have shots by NFB filmmakers. We also have footage from the collections of our various partners.
Lea Nakonechny: And we have more recent footage shot in HD.
How do you preserve the old and new footage?
LN: We've got some cutting-edge technology. Our vaults are a top-notch film preservation system. We can search for an image directly at the source, on film negatives, and transfer it to any format, whether cassette or digital file.
RM: One of our strengths (compared to other stock shot libraries) is the length of our sequences. Most stock shot libraries offer 10- to 30-second clips. Ours can be up to 20 minutes long. This gives directors and editors shots of particular places or people from several different angles.
What is the content like?
RM: We have unusual footage not found anywhere else. For example, we have decades' worth of footage of First Nations. We also have all kinds of footage of Canada and superb shots of the Arctic and Antarctic taken by Jean Lemire's crew on their voyages.
LN: Most of the stock shots are available free on our site: NFB.ca/images. We can meet any need. Digitizing is a nonstop job for us, since the NFB continues to produce new films every year and we regularly acquire new collections from other sources.
Let's say I'm a filmmaker and I want some shots of Expo 67. What do I do?
RM: You can do your own online search or call us. Then you can order free downloads of stock shots for pre-editing. Time codes and shot numbers always appear on the screen. If you need footage without codes, you have to contact us. We're here to discuss rates and distribution rights (local, international or targeted), because our footage is copyright-protected. I should also mention that sales are not exclusive. That means any number of people can use the same footage.
One of our big advantages is that you can order the format you prefer. We can convert shots to any existing format and provide advanced technical support. We're very seldom unable to satisfy a request.
LN: We frequently deliver files by e-mail or FTP, depending on the format requested. It's all very user friendly. You don't need to buy expensive equipment to play an HDSR cassette, for example. We can send deliver footage in a digital format that's easy to read and download.
RM: Our service is intended mainly for film professionals—filmmakers, researchers, production houses, etc.—but anybody can search our collection and watch footage on our Website free of charge. People sometimes make amazing discoveries. Some have even recognized members of their family as they were browsing!
Why do people have to pay for this service?
RM: It's simple: Conservation and accessibility are expensive. We have to maintain the vaults, hire staff, buy, repair and update our equipment, and we need good servers to host it all. Conservation is a highly technical and expensive business.
In exchange, we offer top-quality, fast, efficient service. You might wait weeks, even months to get a film from National Archives. We deliver in just 2 or 3 days.
You have access to all this footage. Have you found any remarkable archives in the last few years?
RM: Oh, yes! All the time. We have of colour footage from the Second World War. That's very rare. We also discovered the soundtrack that went with the footage of Pierre Elliott Trudeau's funeral. By the way, 80% of our footage is soundless. It's a matter of rights. But given the importance of this footage, we decided to synch the sound and picture.
LN: I remember coming across footage from the Spanish Civil War shot by Fox Movietone News.  Not even Fox had that footage anymore. But it had been kept in our vaults and is in excellent condition. You see women in long dresses shooting rifles. Very impressive. This is historic stuff.
RM: We're working hard to make our stock shot library better known. People tend to think that we only have films from the first and second world wars, which isn't true. We also have a wide variety of recent footage from all over the world. We have a real treasure trove of stock shots.
See for yourself!
Sign up for monthly newsletter
Contacts:
Lea Nakonechny
l.nakonechny@nfb.ca
Tel. 514-283-9170
Ragnhild Milewski
r.milewski@nfb.ca
Tel. 514-496-9470