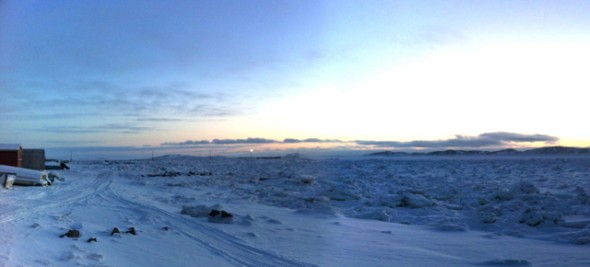 NFB Education Visits the Arctic
Education
This blog post was written by Fouad Sassi and Jessie Curell.
In early December of last year, National Film Board Education Specialists Fouad Sassi and Jessie Curell traveled to Iqaluit, the capital of Nunavut, as part of an extensive Educational Outreach initiative focused on Canada's newest territory.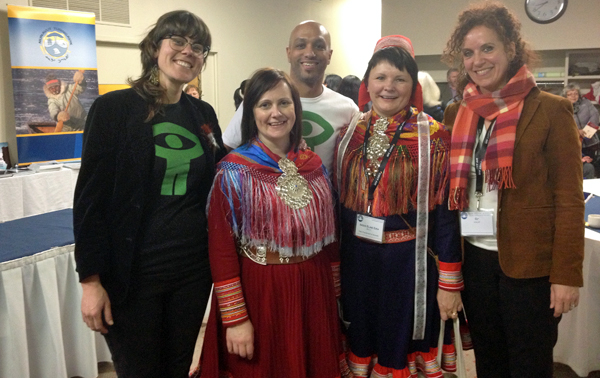 The NFB has the world's largest collection of films made by and about the Inuit, and it was just last year that we, in collaboration with the Inuit Relations Secretariat of Aboriginal Affairs and Northern Development Canada and the Government of Nunavut (Department of Education), released a new DVD box set entitled Unikkausivut: Sharing Our Stories. In addition to promoting this incredible compilation of Inuit films, as well as its accompanying Educator's Guide, our trip to Iqaluit had other goals: to participate in the Circumpolar Conference on Education for Indigenous People, to introduce Iqaluit educators to CAMPUS (the NFB's newest online educational resource hub), and to deliver animation, digital storytelling and film screening workshops to Iqaluit students and teachers.
What a trip it was!  The conference was an absolute success, with more than 150 educators, politicians, researchers, representatives of indigenous organizations and education ministers from Canada, Alaska, Finland, Sweden and Greenland in attendance. We participated in conference workshops, presentations and discussions, plus we had the opportunity to attend a dinner with the Premier of Nunavut, Eva Aariak, and hear some traditional Inuit throat singers in action!
The local Astro Theatre also hosted us for an exclusive screening of the new NFB documentary Vanishing Point, where we had a great turnout of conference delegates, with almost 70 people in attendance.
The conference had barely wrapped up before Fouad and I were rushing to set up our first of 14 community workshops in six days. We met with teachers from the Arctic College and all 5 public schools to share the rich educational resources found online at NFB.ca. They were thrilled to learn about our huge catalogue of Inuit and Aboriginal films and were excited to begin exploring our website.
We also taught 5 digital storytelling and 3 stop-motion animation workshops and held 3 film screenings, at Joamie Primary School, l'école des Trois-Soleils, Inuksuk High School and Qikiqtani Inuit Association.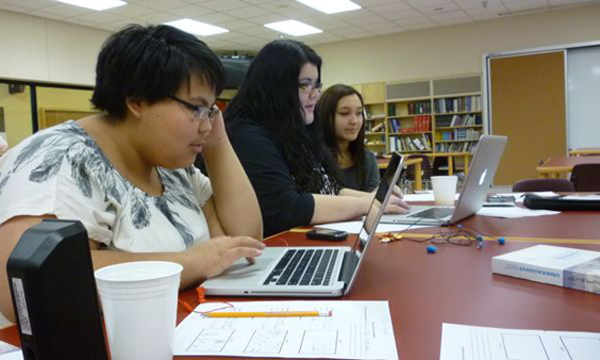 To encourage our new students and teachers to continue to make use of the NFB's resources, at the end of our trip we organized a community screening at the Astro Theatre, featuring all the projects that were completed throughout our time in Iqaluit. It was a great success, enjoyed by students, parents, teachers—and certainly by us!
Our stay in Nunavut was filled with sights and sounds we will never forget—from the Inuktitut language to the intense sunlight and frozen bay of the Bering Sea… And the trip also allowed for exciting meetings and exchanges between NFB Education and delegates from all over the world.
Sonja Lonsdale, Joamie Primary School Principal, wrote, "What a great experience for the kids! I could see and hear their excitement as they were packing up to go home. ('Sonja, did you see the movie with the bear?') They were very proud of their accomplishments. For them to see a project from start to finish was huge. We certainly want to welcome you back if ever again you venture this way."
To the people of Iqaluit: thank you so much for having us—it was an absolute pleasure meeting and working with you, and I have no doubt we will be back.