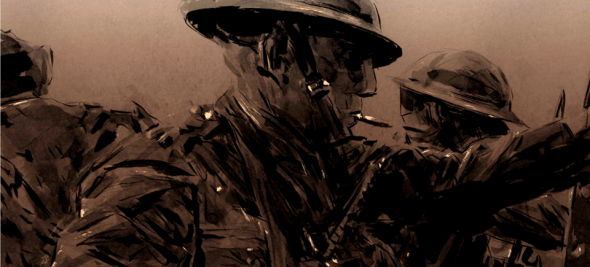 Mark Remembrance Day with 5 War Films for $0.99 Each!
Films
2015 marks the 97th and 70th anniversary of WWI and WWII, respectively. Both these wars left an undeniable mark on history, and affected million of lives around the world. Commemorate Remembrance Day with a selection of 5 films that cover the unknown stories from the First and Second World Wars and Afghanistan.
You can also download the films for $0.99 each. The sale ends November 12.
The Trenches
The Trenches, Claude Cloutier, provided by the National Film Board of Canada
Blending archival images and Claude Cloutier's hypnotizing brushstroke, this short animation is a pictorial account of an attack on Canadian soldiers during WWI. The film is a dazzling illustration of the horrors and futility of war, and will leave you feeling haunted long after you've seen it.
Paris 1919
Paris 1919, Paul Cowan, provided by the National Film Board of Canada
Let's get ready to rumble! Paul Cowan dramatizes the incredible true events that took place in 1919 at the Paris Peace Conference–one of the most ambitious peace talks in history. With peacetime finally possible, watch as President Woodrow Wilson vehemently argues for a League of Nations, while other world leaders try to put a price on German reparations.
The Pacifist Who Went to War
What do you do when your country needs you in a way that conflicts with 400 years of tradition? David Neufeld's doc focuses on John and Ted Friesen, two Mennonite brothers from Manitoba who faced that very dilemma at the start of WWII.
Fields of Sacrifice
Fields of Sacrifice, Donald Brittain, provided by the National Film Board of Canada
Join filmmaker Donald Brittain as he returns to the battlefields where over 100,000 Canadian soldiers lost their lives in the First and Second World Wars, and the cemeteries where servicemen are buried. The doc blends poetry and panoramic views of the past all in an effort to show Canadians the places they should know, but may not be able to visit.
The Van Doos in Afghanistan
The Van Doos in Afghanistan, Claude Guilmain, provided by the National Film Board of Canada
In Claude Guilmain's doc, we hear directly from the soldiers serving in the Royal 22e Régiment–an all Francophone regiment–during its tour of duty in Afghanistan. Through interviews and images, light is shed on the oft misunderstood experiences and feelings of the soldiers on the ground.
Save 35% of War DVDs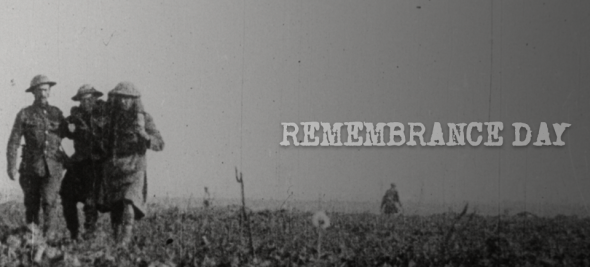 In addition to the $0.99 downloads, save 35% off a selection of our war themed DVDs and boxsets. Enjoy discounts on DVDs like John McCrae's War: In Flanders Fields and Front Lines, and boxsets like Canada's Greatest Battles: Vimy Ridge and the Last 100 Days. The sale ends on November 12!
War and Peace Playlist
Click on the image to go our War and Peace playlist that contains many more films about war and peacetime.