Banff
The following is a guest post from filmmaker and creator Leanne Allison about the interactive documentary Bear 71. *** We've all heard of the "elevator pitch"—a 30-second sell of a project idea to prospective producers. This is a story about one that worked and went on...
Early this May, Vancouver's DOXA Documentary Film Festival will offer 2 different ways to experience our Webby-nominated project, Bear 71 . On Friday, May 4th - DOXA's opening night - Bear 71 will be projected on a large screen as co-creator Jeremy Mendes navigates...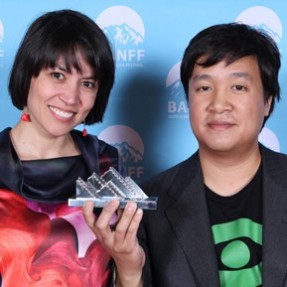 Most people know us for our films, but the NFB is increasingly gaining attention for its interactive productions. At the Banff World Media Festival earlier this month, the NFB received the award for Excellence in Interactive Programming. The above picture features Loc Dao (our newly...