Emerging Filmmaker Programs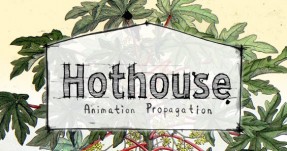 One of the nice things about the NFB is that we don't only make films with established filmmakers, we also help new ones get started. A prime example of this is our Hothouse program, a 12-week paid apprenticeship program which provides emerging filmmakers with...
The following is a guest post by Kiarra Albina. oehttp://www.nfb.ca/film/street_musique_en/ 4 weeks have passed since Hothouse began, and I am finally blogging. Yesterday, our mentor, Anne Marie, presented the "Panic/ Don't Panic wall", a carefully penciled grid complete with a collection of Stickgirl notes illustrating the various...
Making Music is one of the NFB's training initiatives designed to provide filmmakers with the opportunity to work collaboratively with musicians to produce a 5 minute experimental music film. Previous films that came out of this program can be seen here. This year,...