Higglety Pigglety Pop!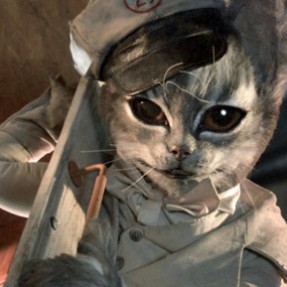 This is a guest blog post written by NFB animation producer, Marcy Page. Marcy, along with Spike Jonze and Vince Landay, produced Higglety Pigglety Pop! Or There Must be More to Life, based off beloved author Maurice Sendak's book of the same name. Although Sendak...
The Calgary International Film Festival (CIFF) is just around the corner. Named "One of the top 25 film festivals in the world worth its entry fee" by MovieMaker Magazine (!), this year's edition of the CIFF runs from September 24 to October 3, 2010. One...
oehttp://www.nfb.ca/film/higglety_pigglety_pop_clip_1/ Higglety Pigglety Pop! or There Must Be More to Life is an animated short based on the book by renowned children's author, Maurice Sendak. The film, directed by Chris Lavis and Maciek Szczerbowski (Madame Tutli Putli), appears as a bonus feature on the Where...