National Film Board of Canada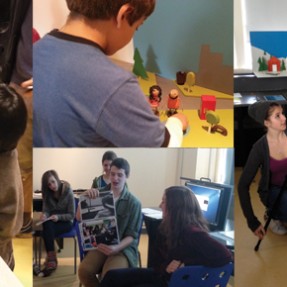 By Estelle Lagueux, Supervisor, Educational Programs It was with nervous anticipation that the NFB's new educational programming team recently welcomed its first group of students to a freshly redesigned space at our operational headquarters in Montreal's Saint-Laurent borough. The young people said it was inspiring to...
A really great and candid short film that interviews past Government Film Commissioners about what the NFB means to them. What is a Government Film Commissioner? From Wikipedia: As stipulated in the National Film Act of 1950, the Government Film Commissioner is the person who holds...