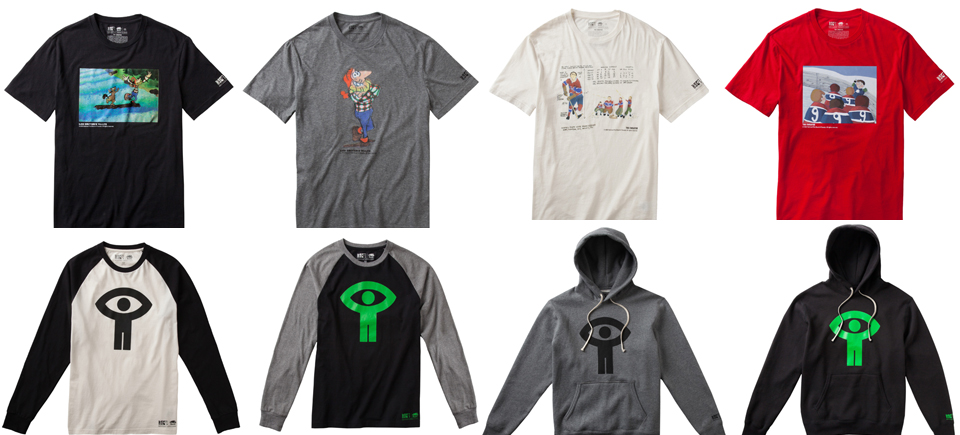 Roots x NFB: More Amazing Gear for Die-Hard NFB Fans
Last year, we teamed up with iconic Canadian clothing retailer Roots to produce Roots x NFB, a limited-edition collection of wonderful gear for those unafraid to show their true NFB-lover colours.
The line, which launched at TIFF, was comprised of 8 pieces – t-shirts and hoodies – featuring the "Man Seeing" NFB logo, as well as images from two well-loved NFB animation, Log Driver's Waltz and The Sweater.
This fall, Roots x NFB returns with 3 new hot items to add to your wish-list.
Admire them below in all their NFB-infused glory: (click on the images to view the items in the Roots online store)
1. The Here's Hockey t-shirt: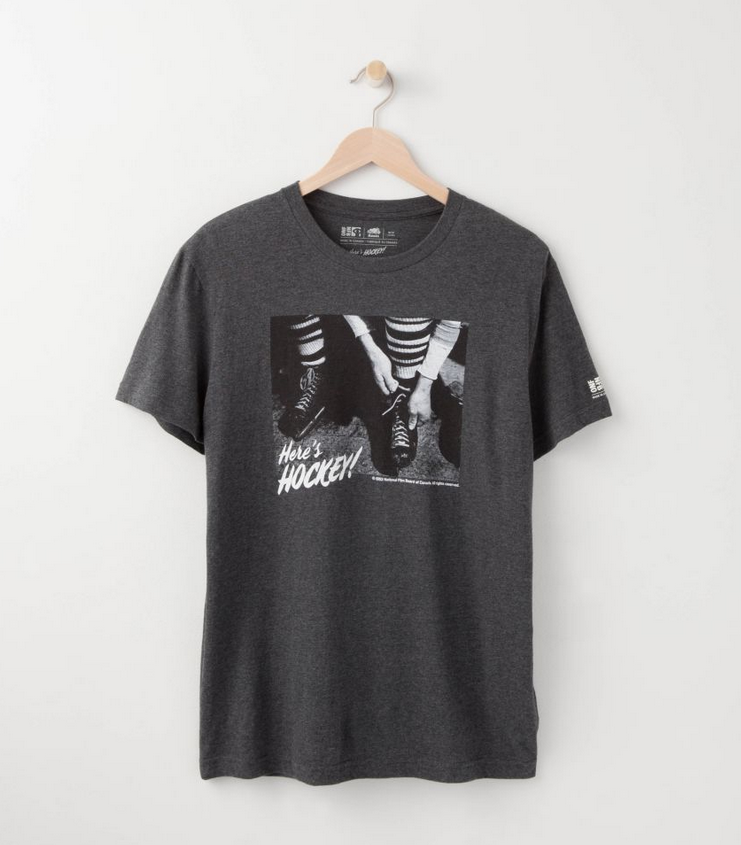 Here's Hockey!, Leslie McFarlane, provided by the National Film Board of Canada
2. The Gone Curling t-shirt: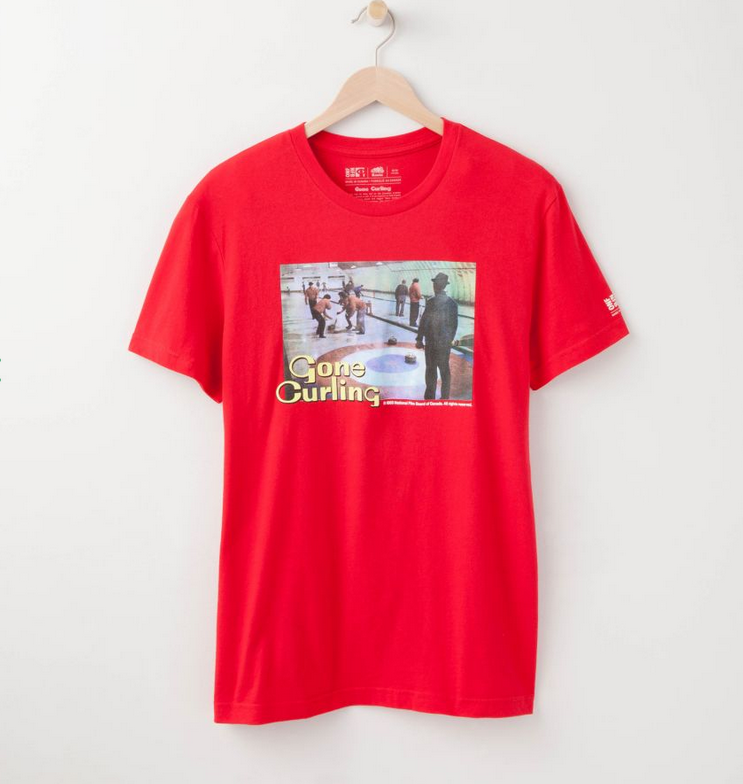 Gone Curling, John Howe, provided by the National Film Board of Canada
* Those interested in this awesome short film might enjoy this post.
3. The NFB logo pom-pom tuque: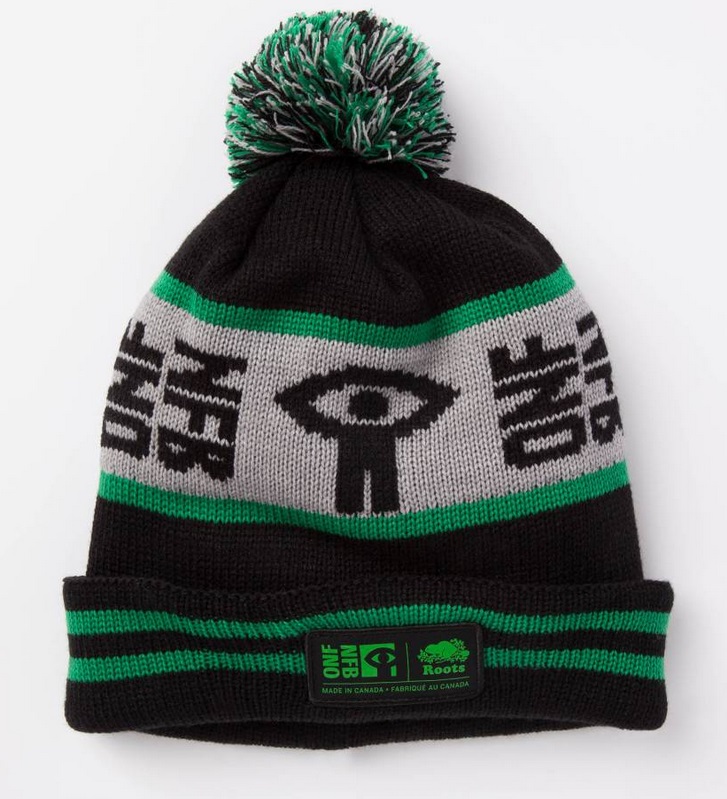 So check out the rest of the collection and nab your picks while you can! NFB represent!