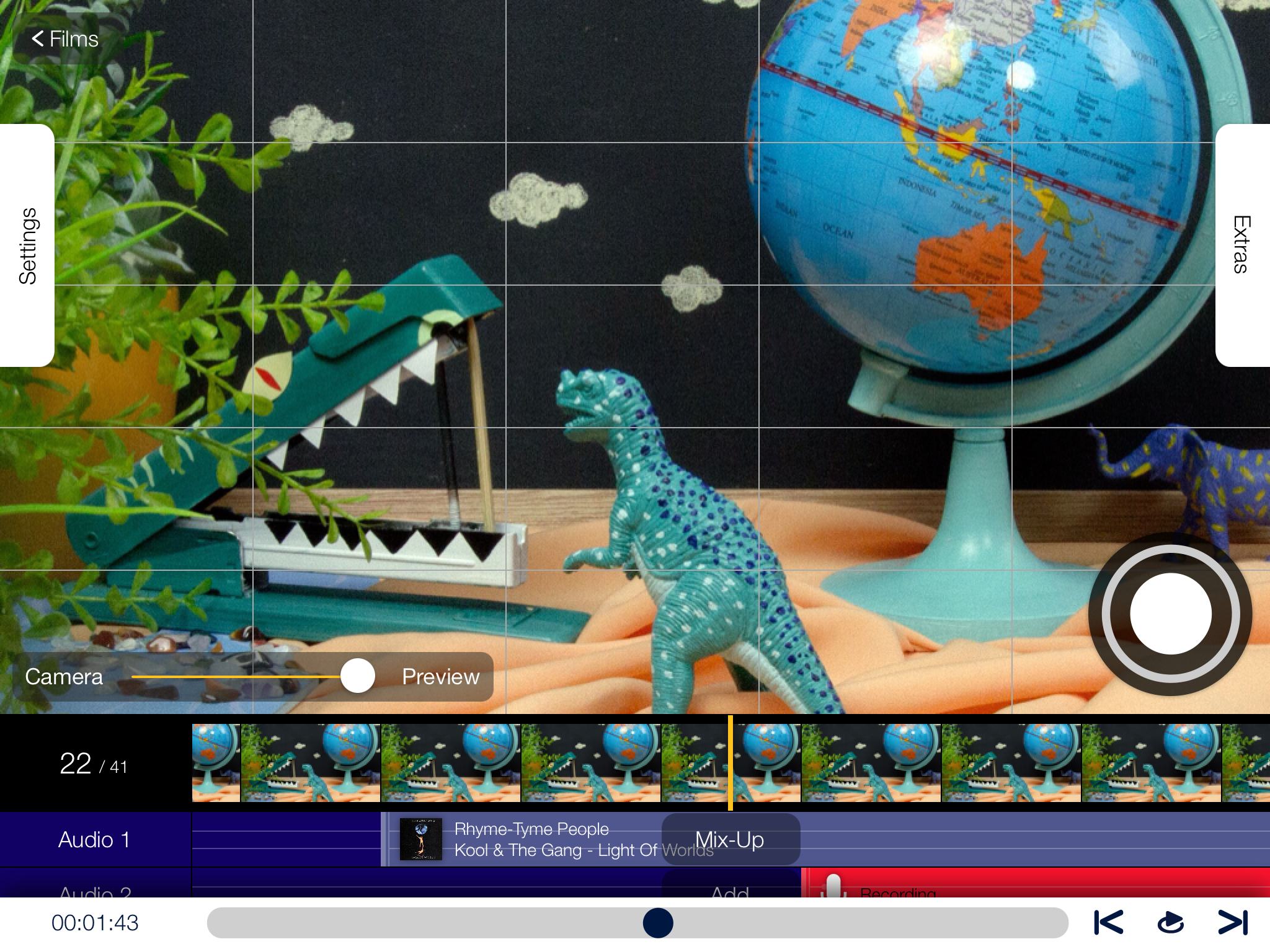 Telling Stories with NFB StopMo Studio
Endless Possibilities
We are incredibly creative beings. In these extremely uncertain times, humanity is at its most creative, uninhibited by the way things were, looking forward to how things can and will be.
As the entire globe navigates the instability that lies before us, we as educators should pause, reflect, and take this opportunity to let go of our preconceived ideas of what our classrooms are or should be. Imagine if we could use this uncertainty to open up creative and flexible opportunities for our students, allowing them to be thoughtful in how they approach and communicate their learning.
Technology can be a way to reconceptualize how we do things, rather than simply serve as a substitute for the way we used to do them. To that end, why not allow technology to reshape the way our students tell stories? With the NFB StopMo Studio app, we can use the medium of animation to encourage our students to redefine how they demonstrate their thinking, creativity, and experiences through story. As Norman McLaren said in the NFB documentary Creative Process: Norman McLaren,
"If there's a technical thing invented, a person with an artist's nature is likely to take that thing and use it. We're getting young artists using computers to make a new kind of animation and a new type of film. That's only right and proper, that's the way it should be. I know if I had been growing up now, I would have gone right in and tried to get hold of a computer and started doing things with it."
Our students are growing up now, surrounded by endless creative possibilities. In an effort to provide tools to expand these possibilities, the NFB is offering its comprehensive but easy-to-use StopMo Studio app for free. Encourage your students to head over to the App Store and get their free copy, and let's see what they can create!
No Technical Expertise Required
We have watched animation transform over the years, from an incredibly onerous process requiring state-of-the art equipment to a process that can be done at home with minimal experience or expertise.
The tools and techniques of animation are no longer barriers to creative storytelling. Evelyn Lambert, an animation pioneer who worked on many of Norman McLaren's films, explains how she fell in love with storytelling when she realized that she had everything she needed to tell her own stories:
"Come on Eve, you need to make films of your own!… This is the thing I really loved to do, do the whole job myself. Figure out what you need to tell your story… and then to make it myself. To design the characters, paint it and draw it and then sit under the camera and move it, I did all the shooting myself too." – Quoted in Making Movie History: Evelyn Lambart
The NFB StopMo Studio app is truly that—a digital studio in which creators can experiment with various methods of animating ideas and stories.
NFB StopMo Studio allows students to easily dive into the process by taking photos of real-life objects or using their own drawings. They can bring their ideas to life by animating frames, creating precise movements through the onion-skin layering tool, and even adding background audio and other sound effects. Students can amp up their projects by using "Norman McLaren-style" effects—drawing directly on each individual frame to add creative movements.
Redefining Stories Through Animation
Stories are all around us; we bump into them all the time. We can engage with stories in a multitude of ways, and we only need to walk into our backyard to realize nature is constantly telling the story of creation, life, and death. And while we can dive into incredible stories through works of art, through literature or film, storytelling doesn't exist only in these classic formats: it changes just as frequently as the artists telling the stories.
Just as McLaren noted about film, stating that it "is changing, and it can't help but keep changing," our stories are forever evolving, taking different forms for different purposes.
Whether you (or your students) love to tell stories through drawings, text, sculpture, or just about anything you can get your hands on, NFB StopMo Studio provides just enough structure to encourage the storytelling process. Set up your iPad using StopMo Studio to capture the story of making or building something. Or maybe you'll opt to create a battle between clay monsters, complete with sound effects or animated words like SLAM! and CRASH! How about grabbing a few real-life toys or utensils to see what stories spring to life as you make these objects move in front of the camera?
Here are a few examples, all made by people just like you, using NFB StopMo Studio.
Porsche vs. McLaren: Created using NFB StopMo Studio, with music and titles from iMovie
Some Quick Tips on Using NFB StopMo Studio
After you download the NFB StopMo Studio app, here are some helpful tips to get you started:
Stabilize your iPad. Leaning it on something solid or using an iPad holder will reduce camera movement and make your animation clearer.
Keep your stories short. Even creating a 10-second animation requires quite a few images. Remember, fps stands for "frames per second." Running your video at 15 fps means a 10-second video would need to be composed of 150 images! For longer stories, creating multiple scenes as separate films might be the way to go. You could stitch all your scenes together through other apps on the iPad such as iMovie.
Make small changes to each image. Small additions to your images make for incredibly smooth animated sequences!
Join the Community and Share Your Animated Stories
As you create your animated stories using NFB StopMo Studio, make sure to tag @NFB_Education and use our hashtag #storieswithNFB or #StopMoStudio to share your stories with the community.
NFB StopMo Studio Resource Videos
NFB StopMo Studio Navigation Tutorial
Create a Cardboard Tripod for Stabilization
Easy-to-Follow Tips and Tricks!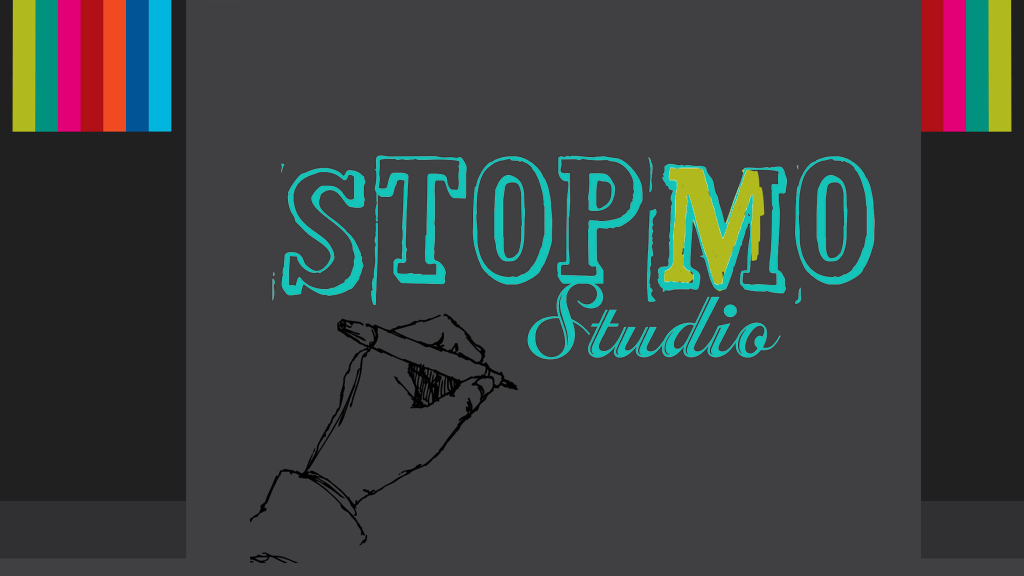 Jon Lewis is passionate about art and design and the role of technology in amplifying opportunities for student expression. He has been an Ontario educator for the past 15 years and currently works as a K–12 curriculum coordinator, supporting the use of digital platforms within a pedagogical context. Jon resides in Barrie and is active in promoting local arts as the co-founder of a community-based arts and educational space.
Pour lire cet article en français, cliquez ici.
Discover more Educational blog posts | Watch educational films on NFB Education | Subscribe to the NFB Education Newsletter | Follow NFB Education on Facebook | Follow NFB Education on Twitter | Follow NFB Education on Pinterest