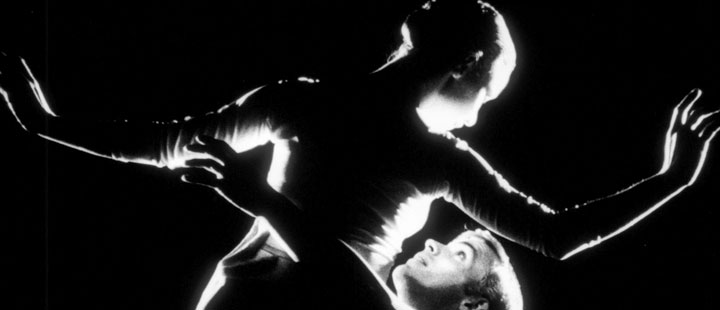 Friday Staff Pick: Pas de Deux
Pas de Deux wasn't the first Norman McLaren film I ever saw. Nor was it the film that tipped me into becoming an animation filmmaker. But when I finally did see it? What animation could be – and  how my own fascinations would mesh into it – was flooded by the brilliant light of sudden and startling awareness. With that masterpiece, animation's diversity and potential were revealed to me.
In Pas de Deux, animation was technology. Animation was art. Animation was beauty. Animation was craft. I knew then that animation would stimulate my inner geek, could indulge the "artist" within, and offered an unlimited canvas for expression. Pas de Deux gave me a modernist hammer against the conventions of what I'd been taught about animation.
The countless riffs on and homages to the film are a mixed bag; I love the ironic, post-modernist riffs, like in Paul Bush's Pas de Deux de Deux, but I quickly tired of the countless knock-offs used by music video and commercials directors. But the fact that McLaren's Pas de Deux techniques have become a standard part of a filmmaker's palette is itself a testament.
I now haven't been an animation filmmaker for a lot longer than I ever was one. But Pas de Deux has clearly affected and influenced my choices, my behaviours, and the films and filmmakers to which I'm inexorably drawn, both as a producer and as a viewer.
Pas de deux, Norman McLaren, provided by the National Film Board of Canada