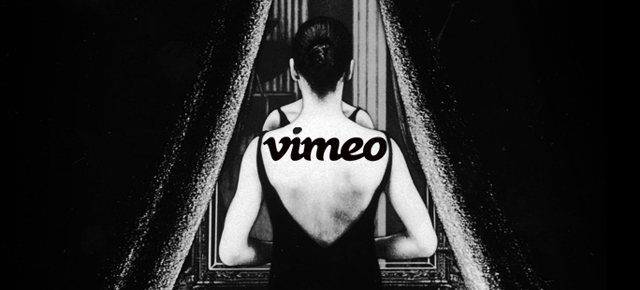 The NFB and Vimeo: a match made in video heaven
It's official. After Youtube and Daily Motion, the NFB is launching its very own Vimeo channel.
I don't know about you but we, the NFB's web team, are big fans of Vimeo. Why do we like it so much? Here's why:
1- Vimeo is an esthetically pleasing platform that is largely advertisement free. The very few ads you see on any given page are Vimeo ads. We can deal with that.
2- Vimeo presents itself as a "respectful community of creative people", something that is generally (I said generally) reflected in the quality and constructiveness of comments left on the site.
3- Vimeo has not implemented the (in my view, horrid) usage of pre-roll ads; video ads that automatically start playing before you get to watch your video.
Also, as opposed to catch-all platforms (like say Youtube), Vimeo is very niche. Though you will find a wide array of videos there, Vimeo is assiduously patronized by independent filmmakers, animators, photographers, as well as forward-thinking pop artists and comedians.
Bluntly said, Vimeo is artsier and weirder (it's a compliment), than other video sharing sites, which makes it the perfect fit for the 2 channels we just launched there: Experimental Films and Animation.
For now, these 2 carefully curated channels contain 21 films each; films we feel cater to the Vimeo crowd. More will be added very soon (my colleague Kate says tomorrow), including delightfully strange NFB films never streamed before on NFB.ca. Until then, there is definitely enough there to keep you out of trouble for a little while. ("Out of the arcades", my father says.)
And while we're basking in Vimeo love, make sure you check out the Vimeo Video School upon your next visit. The Vimeo Video School is a great resource for people who want to learn how to make better videos. From Video 101 (Choosing a Camera, etc.) to Getting started with Adobe After Effects, there's a video tutorial for everyone. NFB approved.
—
Check out the NFB's Experimental Films channel
Check out the NFB's Animation channel