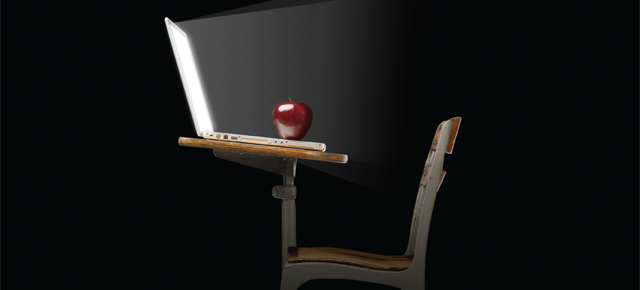 NFB.ca in your classroom? Let us show you how!
Remember when NFB projectionists used to travel from church basement to church basement, showing NFB films and newsreels? Well, we're back, but we won't be bringing film strips this time. Instead, we're putting together a team of educators who will trek from city to city, town to town, to show you how you can use NFB.ca in your classroom. A workshop about a website? Allow me to explain…
This workshop isn't just about the site you're on right now, it's about our new online content offer, which has more films, more user-friendly tools, more resources and more teaching materials. What's more: it's not available to the general public; it's just available to educators.
The workshops we're offering will showcase our online content offer and provide an explanation of how to find and use our new resources and tools. We'll also be showing our interactive projects and providing ideas about how to use them in the classroom (they're amazing to explore using classroom interactive whiteboard technology, by the way).
In addition, we'll highlight films that are relevant for specific areas of study—including social studies, world issues, geography, environment, Aboriginal studies, history, FSL, ESL, language arts and science, among others—by discussing effective approaches for using them in the classroom. Furthermore, we'll address media literacy approaches and work with you to develop thematic lesson plans connected to our films. The workshops will be customized, hands-on and perfect for teachers and teacher-librarians for grades K – 12.
So when are you coming, you ask? Well, we're starting our tour with stops at the annual ECOO (Educational Computing Organization of Ontario) Conference in Richmond Hill on October 20  and 21 and the BCSSTA (British Columbia Social Studies Teachers Association) Social Studies Conference in Vancouver on October 21.
After that, we're planning to stay 4 or 5 days in each major city and its surroundings, from November until the end of March 2012. If you have a professional development day, a conference or training coming up and you would like us to come to your school, please send me an e-mail at k.collins@nfb.ca. We're in the planning stages right now so we can't make any guarantees but, if you're willing to make it work and we're in the area, we'll do our very best.
We're so excited to share our resources with you and to get your feedback. Your input is going to make this site an amazing resource for educators across Canada.