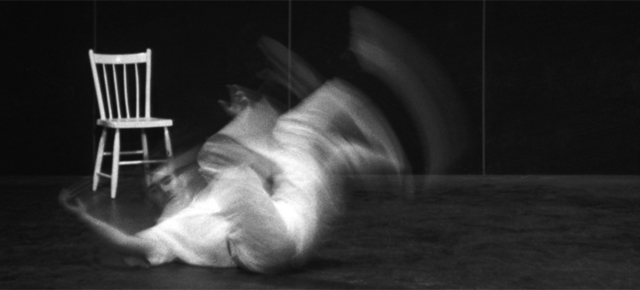 U.S. high school students get engaged with NFB films
On October 6, 2011, I had the great opportunity to deliver a customized NFB Media Literacy workshop at the John F.  Kennedy Center for the Performing Arts in Washington, D.C. Entitled "Film: Decoding the Message – A Film Screening and Discussion," the workshop was offered to a group of middle and high school students, and designed to introduce them to the NFB's diverse and exciting collection of animated films. We were invited to present the workshop in tandem with Lemieux Pilon 4d Art's performances of Norman, which took place in the Kennedy Center's Eisenhower Theater from October 6 to 8, 2011. In this Montreal-based company's tribute to animation pioneer Norman McLaren, film and theatre collide as projected holograms inhabit the stage with live actors.
We created a workshop that would familiarize students with McLaren's groundbreaking techniques while exploring more recent films and the storytelling methods used by some of the talented animators working with the NFB. We highlighted McLaren's legendary shorts Boogie-Doodle, A Chairy Tale and Pas de deux, and then presented NFB animation made over the past five years, including Torill Kove's The Danish Poet, Martine Chartrand's Black Soul (Âme noire) and Andrea Dorfman's Flawed. Each screening was followed by a short discussion addressing the content and technique of each film. Students were also introduced to the key concepts of media literacy and varying approaches to film deconstruction.
The students were highly engaged throughout the workshop. They responded strongly to the visual humour in A Chairy Tale and the storytelling style in The Danish Poet, as well as the complex history lesson in Black Soul (some commented that they recognized Martin Luther King's "I Have a Dream" speech in the film's audio). They also connected to Flawed's central issues of body image and self-esteem: one student pointed out that the film was not only for girls, but for boys as well, "because they are flawed also!"
The workshop was attended by 2 classes—a total of 60 students from Hylton High in Woodbridge, Virginia, and Thomas Pullen School in Landover, Maryland. This was an amazing opportunity to be involved with a group outside of our usual demographic in Toronto, and to represent the NFB at a venue with a very rich history: the Kennedy Center is an incredible resource for all individuals, and I was quite proud to be able to share my knowledge about the NFB there. Beyond simply introducing students to the NFB, we may have even recruited some new fans for life.
— Merrill Matthews, Team Leader at the NFB Mediatheque in Toronto