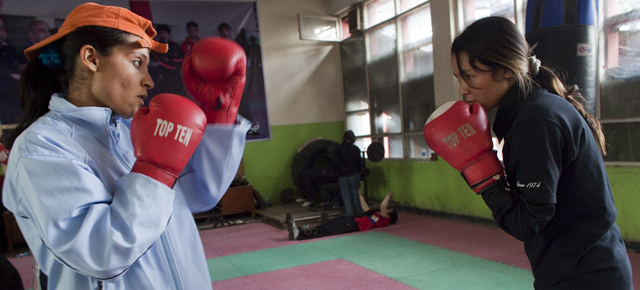 Great Fall for Film in Canada's Public Libraries
The NFB Film Club has just announced its autumn program and it looks like libraries from coast to coast are poised for a fun and film-filled fall.
The Film Club is a program that make the NFB's film collection accessible to Canadian public libraries. For Fall 2012, it is offering an exciting selection of documentaries and animation films, including 4 programs aimed at the general public and 1 for children. All screenings are free.
The first program explores the lives of women artists. The Mystery of Mazo de la Roche, directed by Maya Gallus, is a portrait of one of the 20th century's most prolific, successful and mysterious writers, while director Jill Sharpe's Bone Wind Fire offers a journey through the lives of Georgia O'Keeffe, Emily Carr and Frida Kahlo—3 of the 20th century's most remarkable artists. See the clips below for a taste.