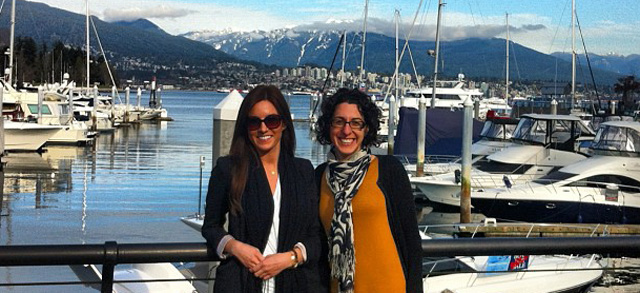 NFB Education on the Pacific Coast: Vancouver-area Workshops and Conferences
This post was written by the NFB's Ashley Catania, Education Specialist, and Claudia Sicondolfo, Team Leader and Educational Specialist. Both call Toronto home… for now.
The NFB Education offices are located in Toronto and Montreal, but our educational programming team takes every opportunity to go on the road and meet teachers and students across our vast country. Recently, we left the Toronto office for a trek to beautiful Vancouver, British Columbia, to attend a conference and provide hands-on workshops for several local schools. Our nine-day stay was a busy one, with five animation workshops, four professional development workshops and a two-day conference on our agenda. Along the way, we met many inspired educators and engaged students who helped make our visit quite memorable.
The first day of our trip happened to coincide with Family Day in B.C. We spent it at ArtStarts in Schools, a Vancouver community art house offering creative ways to engage youth through visual arts education. We felt extremely fortunate to hold our full-day stop-motion animation workshop for 25 children and their accompanying family members in the welcoming and creative ArtStarts workspace, on a day bursting with holiday energy. To read more about our visit and to see some of the photos that were taken, check out this blog post by ArtStarts.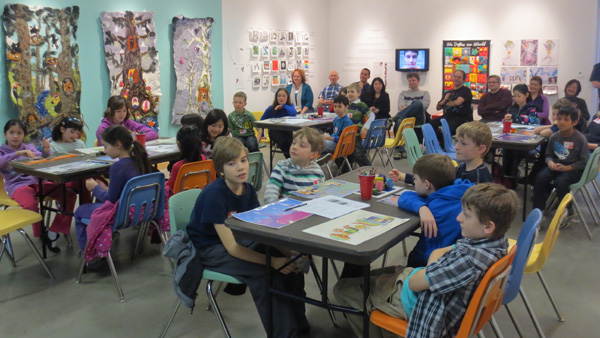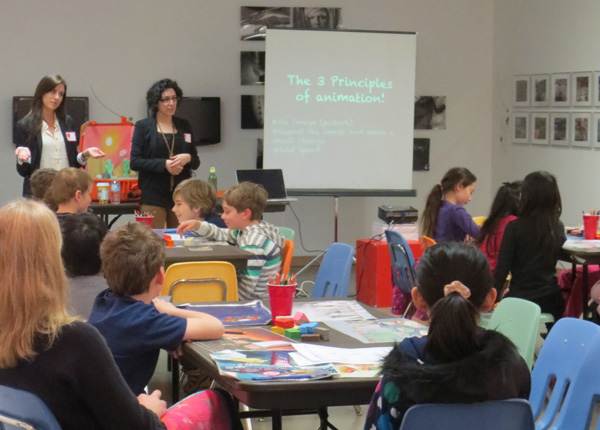 Our next stop was Hastings Elementary School, where we gave three back-to-back animation workshops to three Grade 6/7 classes. Equipped with team iPads, students learned how to use PixStop, the free NFB stop-motion animation application. The day was busy but a lot of fun, and the bright students at Hastings were quick to pick up some cool animation tricks on their own.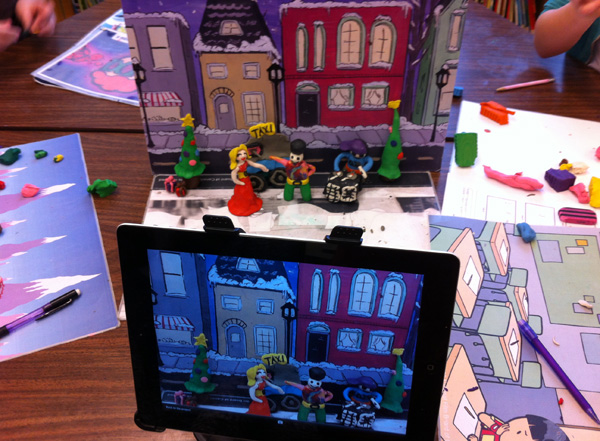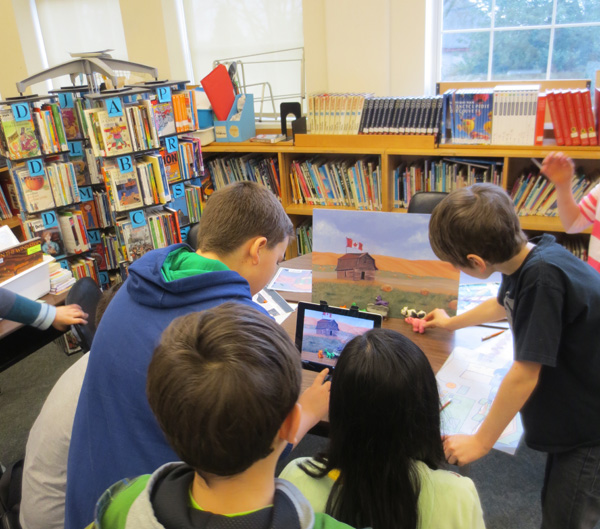 At the "Challenge and Change: B.C. Alternative Education Conference," which drew an estimated 400+ educators, we demonstrated the features of our resourceful new online screening room for educators, CAMPUS. Claudia presented a professional development workshop on day two of the conference. The group learned how to incorporate CAMPUS and NFB films into their classrooms, watched new NFB content and experienced a stop-motion workshop specially designed for teachers. Many B.C. educators already have access to CAMPUS. To find out if you are one of these educators, or if you aren't and you'd like more information on how to subscribe, speak to your teacher librarian or visit nfb.ca/CAMPUS.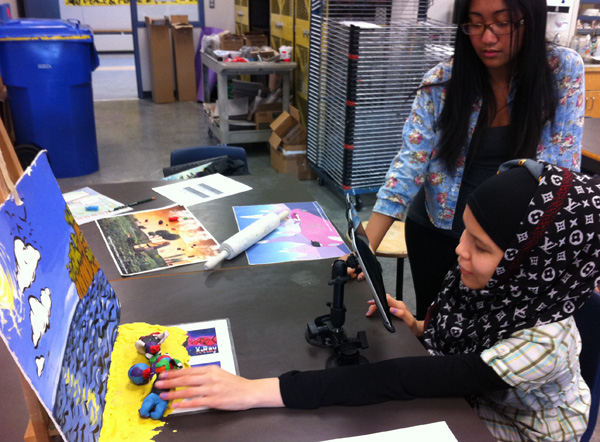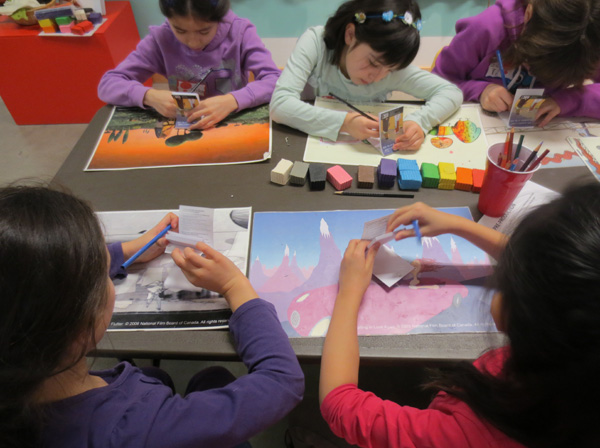 While planning our trip, we experienced the power of social media to create connections across Canada and throughout educational networks. Iha Farquhar, Community School Coordinator at Byrne Creek Secondary School in Burnaby, and Sara Nicholson, a Grade 3/4 teacher at Carnarvon Elementary School in Vancouver, both learned that we were planning an outreach visit to their Vancouver-area school via Twitter (so in case you don't already, be sure to follow us at @THENFB). Their tweets to us got them a full-day workshop in the comfort of their own classrooms. Their students were proud of the films they made that day and excited to share them with others. Watch some examples of the students' animation skills.
As this was our first visit to Vancouver, we tried to spend some time discovering this beautiful city and the surrounding area through weekend visits to Grouse Mountain, Stanley Park and a number of breathtaking spots along the Pacific. The mild West Coast weather was a welcome break from the cold Eastern Canada winter.
We look forward to visiting B.C. again and offering more workshops at schools throughout this vast and picturesque province. Thank you to everyone we met along the way, for making our trip such a worthwhile learning experience!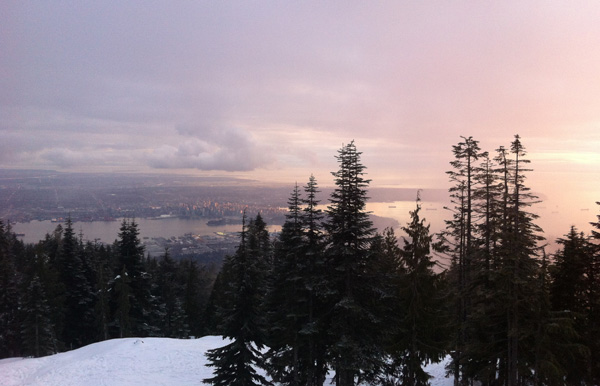 NFB Education will continue to take our programming on the road throughout the 2013–14 school year. Would you like a visit to your school? To get the latest updates on when we'll be near your classroom, join our mailing list! Visit nfb.ca/education to receive blog, content and event updates, and follow us on Twitter!