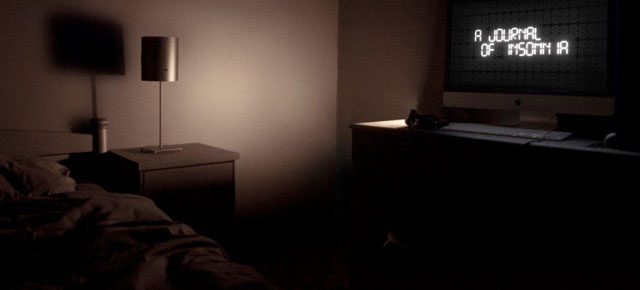 NFB Interactive: A Journal of Insomnia launches April 18
Ever wonder what it's like to have insomnia?
Sure, we've all suffered our share of sleepless nights. After the birth of my first born, I had a staggering 9 month stint that I thought would kill me. But true insomnia is a whole different beast.
A Journal of Insomnia
Since the fall of 2012, we've been collecting confessions from insomniacs across the globe. On April 18, our interactive team in Montreal, led by Hugues Sweeney, will unveil A Journal of Insomnia, an online interactive project that uses all those confessions to form a meaningful story – one that allows visitors to the site to step into the world of a real insomniac. As Sweeney explains –
I got hooked on Insomnia because it is an extremely widespread phenomenon, and I think the Internet is the best way to talk about it.

This is not a traditional web documentary. It is a genuine attempt to push the boundaries of the genre by merging art and design with technology and social media – to create a new vocabulary and grammar for visual storytelling.
A Journal of Insomnia at Tribeca
Also on April 18, an installation inspired by the project will have its (fittingly) nocturnal premiere at the Bombay Sapphire House of Imagination as part of the Storyscapes program at the 2013 Tribeca Film Festival in New York City. The project is one of 5 installations at the festival. This inaugural year for the Storyscapes program marks an amazing coming together of interactive work. From fan-inspired remixes of Star Wars to making a real documentary with robots, this program offers a unique, immersive experience into different interactive worlds.
The installation at Tribeca will be open to the public from April 19 – 21. A Journal of Insomnia, the webdoc, will remain online as part of the NFB.ca/interactive body of work.
For a sneak peek at the project, watch the trailer below:
For more information, read the full press release.