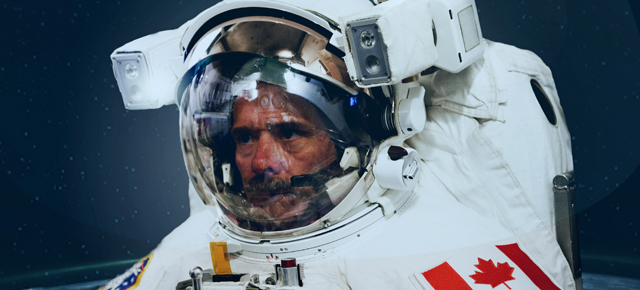 NFB Space School Takes Off April 22
Got kids who love science, space and all things astronaut?
Starting April 22, the NFB is inviting all kids aged 11-15 to grab front row seats to Chris Hadfield's historic mission as the first Canadian commander of the International Space Station (ISS) with NFB Space School, a brand-new interactive experience designed just for them.
Melding mankind's millenial fascination with space with cutting-edge interactive technologies, NFB Space School will launch with 2 modules – Mission and Leadership – featuring exclusive footage of Chris Hadfield, interactive videos and quizzes. Shortly thereafter, more modules on subjects such as astronomy, history and astrobiology will be added to the site.
Here's a sneak peek of the video component: