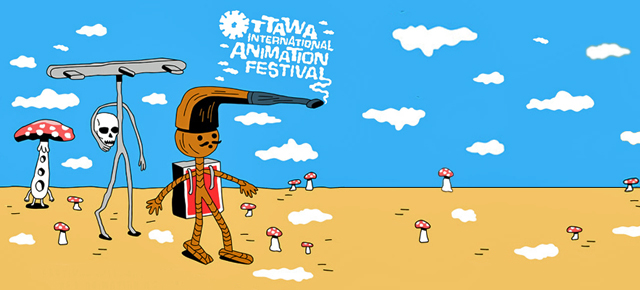 Hothouse 9 | Paloma in Ottawa
* This post was written by Hothouse 9 intern, Paloma Dawkins.
So this past weekend was the Ottawa International Animation Festival, and me and most of the Hothouse 9 crew were able to go. (Kyler stuck around Montreal and ran a marathon, which he finished in 4 hours, YAY).
FRIDAY
I hitched a ride with NFB's Jo Meuris and a few other friends early on Friday morning. As soon as we picked up our passes at the Arts Court in Ottawa, we split into our own directions.
It was such a beautiful day and I decided to head over to the Animators Picnic in Strathcona Park. The shuttle bus didn't show up, but that's okay because I made a new friend along the walk: Janice Schulman from TAIS in Toronto.
There was lots of food at the picnic. The potato salad was to die for. I made a few new friends and then headed over to the Canadian Showcase. I was excited to get to see Lynn Smith's Soup of the Day.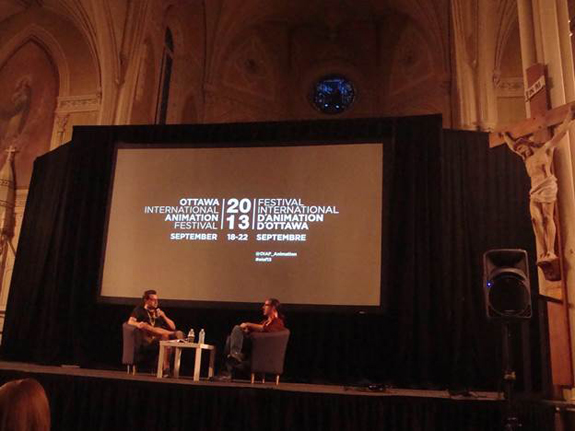 Picture 1: Chris Robinson and Chris Landreth at St Brigid's Church
After a break, I headed to the One on One with Chris Landreth where he was talking about his new film Subconscious Password. I learned about the Uncanny Valley of animation and the origin of the word "eke", as in: "to eke out a living as an animator."
Afterwards, I went out to Competition 5, where some of the best short films of the festival were shown, such as Lonely Bones and But Milk is Important. I also really enjoyed the film made by the Tama University of Arts in Japan. Their film looked really similar to what I want to achieve with my own film (beautiful and awesome).
Later that night, I lit up the town with some really old friends. We went dancing and had a blast. (Fun fact: I was raised in Ottawa, and I have a theory that the water supply in Ottawa infused me with hope as an animator.)
SATURDAY
The next morning it was raining. My friend's mom drove me to St. Brigids where I caught up with the Hothouse crew and we appropriately watched a Pixar talk called "The Blue Umbrella." It was a wonderful talk on storytelling and how to stay true to your heart.
Later, I attended the talk by JG Quintel, the Cal Arts grad behind the "Regular Show." To be honest, I never really watched the show but his talk was so inspiring! He spoke about his process, gave lots of advice and was very candid about his work. It was great!
After this I realized I had been in church all day, but couldn't leave because it was raining so hard. So I hung out in the pews, ate a head of broccoli I had been carrying around all day and made sure I got a good seat for the Awards Ceremony.
But Milk is Important won 2 awards! It really was a great film. Very touching and sincere. After the awards ceremony, Manubu Himeda gave an amazing karaoke performance to his own animation. Absolutely brilliant!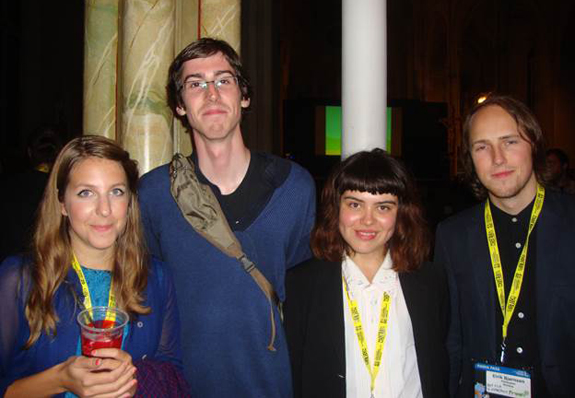 Picture 2: Anna Mantzaris, Renaud Hallee, myself (Paloma Dawkins), Erik Gronmo Bjornsen
Then was the after party, where I shook some hands and took some cards, ran around, ate some food, took advantage of free drink tickets and then got so tired! It was only 11pm though. It was Nuit Blanche in Ottawa so I thought I'd try to check out some of the spots. The first place I went into was a small art gallery. In the basement, there was a guy in a diaper and a girl wearing a mask and the walls were covered in clear plastic. I didn't have enough energy for this, so I went back to the hotel. And slept. I made a promise to myself that next year I'll party like its 1999.
SUNDAY
Sunday morning, we had breakfast in the ByWard market and checked out a talk with Adam Elliot where he talked about how he got started in animation. His reasons were as charming as anything. I wrote in my notebook: "Started out by hand painting t-shirts of Burt the Happy Sperm for German backpackers. Someone said he should be an animator and he went to film school because someone else dropped out." Awesome!
Then, I had dinner with some animators including Jeff Chiba Stearns, Nick Fox-Gieg and Jo Meuris at Dunn's. It was the perfect end to such an inspiring weekend! Then we headed back to Montreal, and I slept very well.
MONDAY
Getting back to work! Here is an animated GIF I made for my upcoming Hothouse film.