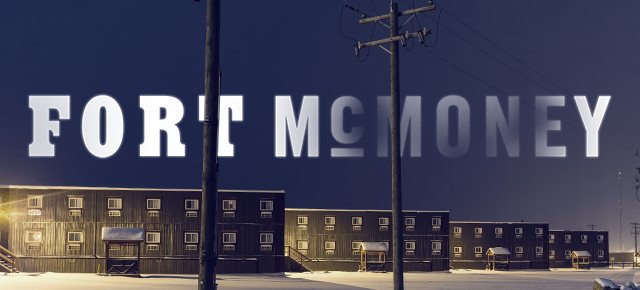 Fort McMoney | Take control of the city and make your vision triumph
After months of anticipation, Fort McMoney is officially here!
Directed by David Dufresne (Prison Valley), Fort McMoney is a trilingual (English, French, German) MMOG that allows users to take control of the city of Fort McMurray, Alberta, and decide the virtual fate of the world's largest energy project.
Come play with us
The game has three phases that will each last roughly a month. Think Marvel movies, but with slightly less Iron Man. Each new phase alters the gameplay, thus affecting the outcomes and decisions the user can make.
Fort McMoney gives users the opportunity to make up their own minds about the topics it raises, through access to a painstakingly researched documentary, testimony from residents and other interested parties, facts, interviews, and video clips, as well as a map of oil extraction sites in Fort McMurray. With all this info at their fingertips, people will be able to make decisions related to economics, politics, and environmental and social issues, and the choices they make will influence the story.
Each week will end with a referendum whose results will affect the course of the game. Users will be able to put forward their views and do their best to convince other players to see things their way. Will players make the economy a priority―or the environment? Fort McMoney will help people develop their own answers and fully grasp the issues surrounding Canada's oil sands.
So, take control of the city and make your vision triumph!
Find us here
Fort McMoney will be available on Globe and Mail, Planet in Focus, and Radio-Canada sites, as well Le Monde and Süddeutsche.de.
If you want to follow along on Twitter, you can find everything under @FortMcMoney and the hashtag #FortMcMoney.