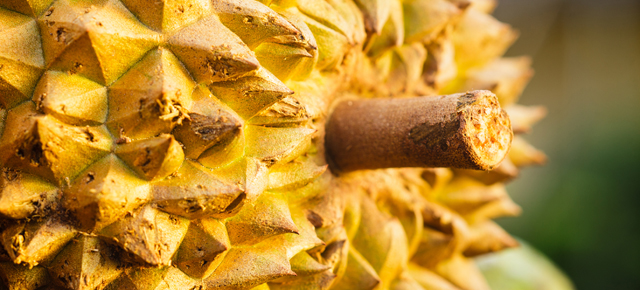 4 New Study Guides for Spring
We've been working hard throughout the Polar Vortex (and its many comebacks) to bring you a new set of teaching guides this spring. And here they are: a wealth of adaptable materials to help you get the most out of NFB films touching on timely topics, from gender identity to immigration to sustainable farming.
Films For Change II
The Fruit Hunters, Yung Chang, provided by the National Film Board of Canada
Our Films for Change II study guide explores the risks of monoculture—growing a single crop on the same land, year in, year out—and the benefits of sustainable and organic farming. Students will work with two compelling documentaries: Island Green and The Fruit Hunters.
Island Green, Millefiore Clarkes, provided by the National Film Board of Canada
The first film strips the romance from potato farming on Prince Edward Island, highlighting soaring cancer and respiratory illness rates there, which have been linked to conventional agricultural practices like crop spraying. Director Millefiore Clarkes makes a compelling case for going organic and diversifying.
The second film, by award-winning Up the Yangtze director Yung Chang, delves into exotic fruits. It makes heroes of the people fighting to preserve the taste-bud-blowing diversity of the planet's fruity bounty in the face of narrow and ultimately short-sighted market demands.
Up the Yangtze, Yung Chang, provided by the National Film Board of Canada
Last Chance
Last Chance, Paul Émile d'Entremont, provided by the National Film Board of Canada
Highly topical given the recent spotlight on Russia's anti-gay laws during the Sochi Olympics, Last Chance sheds light on the stories of five asylum seekers who've come to Canada to escape homophobic violence. They struggle in their new lives here as they try to navigate the immigration process and anxiously await a decision on whether they can stay. Our study guide presents thought-provoking questions on wider issues of discrimination, human rights and immigration. It also points educators and students towards related resources and NFB films so they can delve deeper into these important issues.
My Prairie Home
My Prairie Home, Chelsea McMullan, provided by the National Film Board of Canada
Fresh from making waves at the Sundance Film Festival, My Prairie Home is a meditative musical documentary—equal parts melancholic and humorous—that follows transgender singer-songwriter Rae Spoon on a road trip across the Canadian Prairies. It traces Spoon's queer and musical coming of age through interviews, songs, live performances and whimsical sequences. Our study guide (written in partnership with Pride Education Network and Out in Schools) will help educators facilitate frank and sensitive conversations around issues of gender construction and identity. It also explores the broader themes of personal identity, isolation, transition, and belonging.
Poppety in the Fall
Poppety in the Fall, Antoine Lanciaux & Pierre-Luc Granjon, provided by the National Film Board of Canada
And finally, Poppety in the Fall is the final installment in an animated series of four shorts about an adopted bear cub. It begins with a curse robbing Balthasar's kingdom of all its stories. To reverse this terrible turn of events, Poppety, a grumpy hedgehog, must lead an expedition to return a unicorn's horn to the Belly of the Earth. In the process, he'll uncover a family secret. The accompanying study guide lets students explore universal themes of family, love, friendship, solidarity, respect, adoption and death in this make-believe world. It offers plenty of advice on adapting materials for different ages and learning stages. The guide also suggests how to use this animation as a starting point for examining the elements of storytelling.
Happy spring!