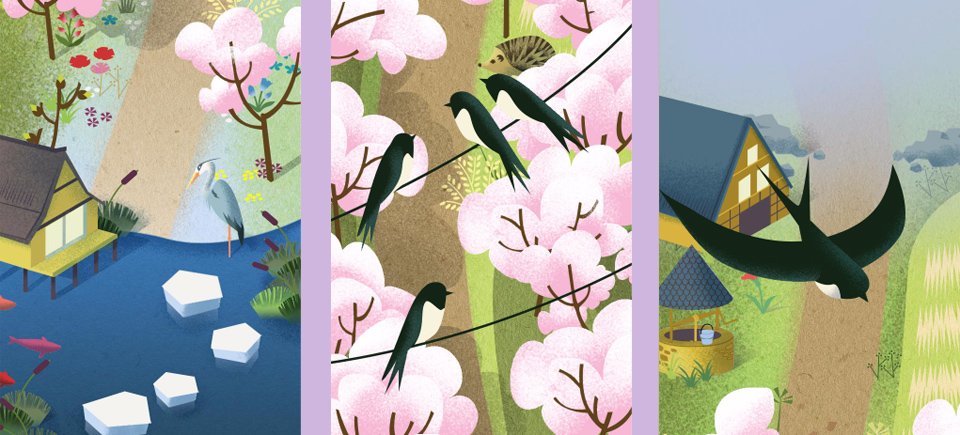 Inside the mind of the creators behind the final 4 Interactive Haiku
Nine months ago, the NFB and ARTE put out a call for submission to digital creators. The challenge? Pushing back the limits of interactive storytelling by producing a very, very short digital explorations (60 seconds maximum) that triggers a new way of seeing the world.
The idea was to adapt actual haikus to the digital form in order to explore a new dimension of the online world: the advent of memes, Vines and other rapid-intake online experiences designed to be consumed on the fly. After three months of study, the international jury selected 12 projects among 162 entries.
Throughout April, we presented these bite-sized interactive gems, alongside enlightening explanatory notes from their creators. Here are the last 4 haikus of the series: Phi, The Seasonal Stroller (optimized for smartphone or tablet), Yogacara and Grand Bruit.
Find out more about them below and experience all 12 haiku over at interactivehaiku.com. Enjoy!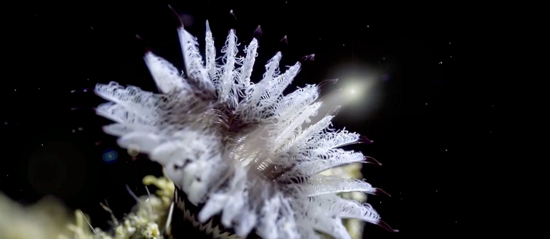 by Charles Ayat, Mathias Desloges, Colleen, Marie Blondiaux / Red Corner (France)
Lost in the continuous flow of images? Take 3 minutes to rediscover their magic.
"Phi is an inspirational film. It doesn't tell a story, strictly speaking, but functions as a haiku instead, evoking movement and small gestures that take deeper on deeper meaning if given the proper attention.
The project questions our perception of animated images by placing the viewer in charge of a very simple mechanism: the unspooling of 24 images per second. Making this process interactive evokes the magic of the early days of animation.
The chosen images stem from new types of image capture that allow us to see realities imperceptible to the naked eye: slow-motion and time-lapses for temporality; macroscopic and telescopic images for spatiality – as many concrete means to grasp the rhythms of the world through a minute detail, or dizzying infinity."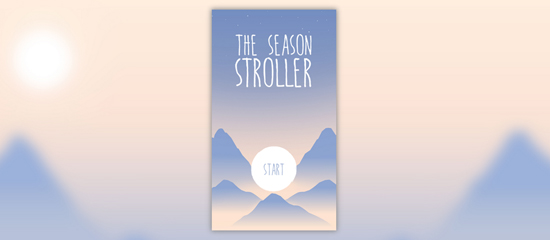 by Théo Le Du Fuentes a.k.a. Cosmografik, Nicolas Martin, Barbara Govin, Arnaud Colinart / Ex Nihilo (France)
It is the rainy season, the harvest, the mating, the frost. Move slowly: it is the only way to enjoy the landscape. (Optimized for mobile)
"The Seasonal Stroller is inspired by the life philosophy of the Japanese monk Basho, inventor of the haiku. This monk traveled throughout Japan, seeking inspiration for his short poems. His haiku 'Every day is a journey, and the journey itself is home,' inspired this project. I wanted to tell the story of such a journey, over the course of a year, from season to season.
This interactive haiku is meant to be explored on finger tips, from a smartphone or tablet. To travel through the landscape, one must mimick, with the pointing finger and middle finger of a same hand, a person walking. The monk Basho found inspiration in the sudden revealing of the unexpected. With this project, I tried to share this idea, and show that a simple stroll can allow us to discover unforeseen beauty, lurking right before our eyes. In this way, it is somewhat in line with Vincent Morriset's Way To Go, where what matters isn't the goal but the journey itself."
by Yuichi Minamiguchi, Ayumi Yoshioka, Jun Nakawatari, Masahiko Otake (Japan)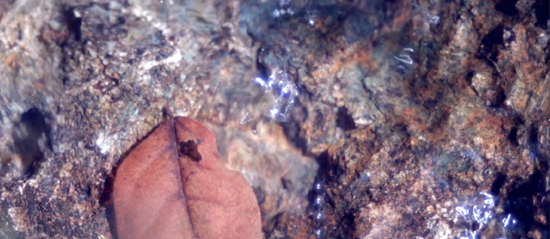 Do not move. Relax and contemplate what lies before you. Only then will you experience your haiku.
"When we started meditating on the concept of an interactive haiku, the concept of 'Basho's view' came to mind. We asked ourselves: how did Basho view and feel the world?
The monk Basho was always on the move during his 40s, which marked the height of his career as a poet. It's impossible to exactly retrace his steps and see what he saw, but it seemed we might move closer to his experience by retracing his physical journey.
While on location, we didn't seek to 'illustrate' Basho's haikus. Rather, we tried to shoot scenes that encapsulated a 'haiku moment'.
We tried to think: 'If Basho was with us now, what would he see?'
A haiku is the shortest fixed verse poetry style in the world. When written in Japanese, it must contain no more than 17 syllables, a constraint which calls for an entirely new grammar. To be experienced, the poem must be consumed, through reading, and visualized internally. This brought to mind yogacara, an influential school of Buddhist philosophy that teaches that the human experience is constructed by the mind, or in other words, that people can only perceive in the outside of the world what they carry inside.
When you write a haiku, you must face the environment and capture its essence. Whether you are able to 'feel' beyond what you see depends entirely on your own internal reality. In this way, we can say that a haiku is the expression of a poet's internal reality."
by Étienne Desprès, Marc Larivière, Martin Rodriguez, Simon Emmanuel Roux (Canada)
In the village of Grand Bruit, every ripple of your voice leaves an imprint. What mark do you want to leave?
"Very early on in the project, we chose to use voice as a primary driver of interactivity. Our objective was to manufacture delight, attachment, a slight disquiet – all in less than a minute. In many ways, the project is a formal experiment that builds on a [poetic] haiku's core aspects: temporality, use of colourful and evocative images, speed of consumption, and an ending that is both resolution and return to the source. Grand Bruit is a homage to the changing nature of things. Our voice, our appearance, the world around us… everything is in flux. The [Newfoundland & Labrador] village of Grand Bruit, abandoned in 2010, appeared to us as a touching witness to this reality and provided the project's narrative framework."