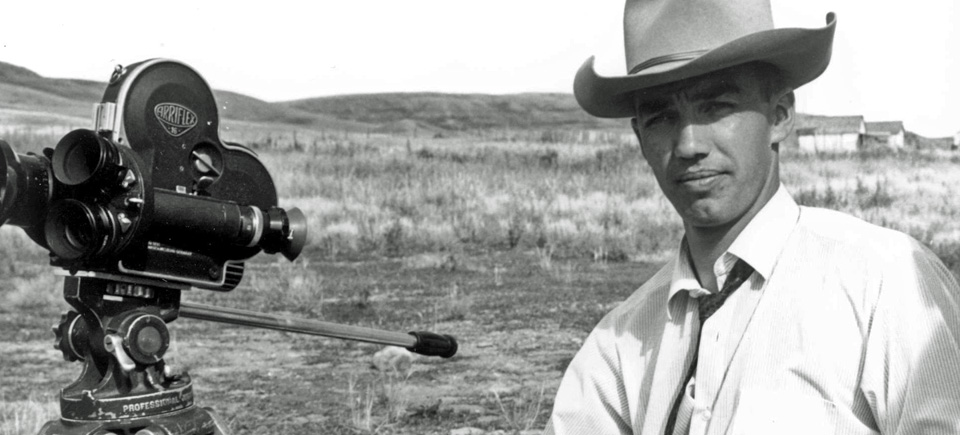 Colin Low (1926-2016) | The NFB and Canada Lose a True Pioneer of Cinema
Canada has lost a giant of cinema with the passing of Colin Low, who died in Montreal on February 24 at the age of 89.
Born on July 24, 1926, in Cardston, Alberta, Mr. Low pioneered breakthroughs across virtually every genre of film, during an illustrious career at the National Film Board of Canada (NFB) that spanned over six decades.
"The National Film Board of Canada feels a profound sense of loss today. The NFB as a centre of excellence and innovation would not have existed as we know it without the enormous contributions of Colin Low. He was a great and committed public servant―and would speak of the pride he felt in creating cinema that served Canadians. He was tireless, visionary, generous in spirit, a true gentleman―a great Canadian and Albertan. Canada will not see his like again and we are forever in his debt," said Claude Joli-Coeur, Government Film Commissioner and NFB Chairperson.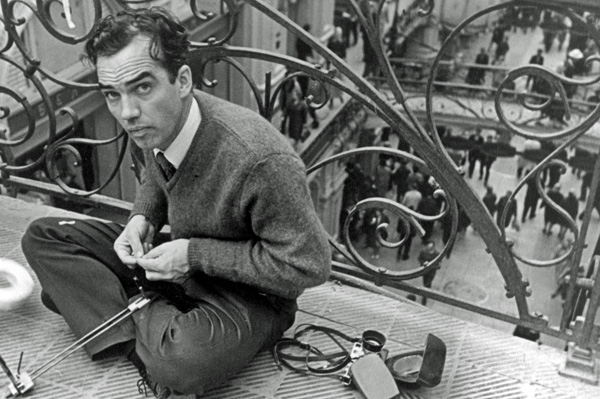 Over 200 NFB productions
Freshly graduated from the Banff School of Fine Arts and the Calgary Institute of Technology, Low was first recruited by the NFB in 1945 through a summer training program set up by Norman McLaren to create an animation unit. In 1949, Low was hired by the NFB as a filmmaker, and by 1950, was Head of its Animation Unit.
He would work on a staggering 200+ productions at the NFB, most often as director, producer or executive producer. But more than just the number of films, Low was at the centre of so many breakthroughs in Canadian film.
Low directed the first NFB production to be nominated for an Academy Award for Best Animated Short, The Romance of Transportation in Canada (1952), also the winner of a Short Film Palme d'Or at the Cannes Film Festival and a special BAFTA Award. It was a film that went against the mold of NFB animation at the time, favouring the humorous use of an "industrial animation" style, rather than McLaren's own auteur model.
The Romance of Transportation in Canada, Colin Low, provided by the National Film Board of Canada
His 1954 short Corral, named best documentary at the Venice Film Festival, was a film without words, breaking with another NFB tradition at the time―the use of heavy narration in documentaries. It also countered Hollywood's dominant portrayal of the cowboy through a gentle guitar score and use of handheld camera.
Low received his second Palme d'Or for best short film at Cannes, along with another BAFTA award and Oscar nomination, for his 1957 documentary, City of Gold, on the Klondike Gold Rush. Co-directed with Wolf Koenig, it made innovative use of slow pans and zooms across archival photos, and was cited by Ken Burns as an inspiration for his own widespread use of this technique.
City of Gold, Colin Low & Wolf Koenig, provided by the National Film Board of Canada
In 1960, Low returned to southern Alberta to make Circle of the Sun, for a different kind of film first. It marked the first time the Kainai Nation had permitted their sacred Sun Dance to be filmed―trusting only Low, who had known Káínawa or Blood Tribe people since his childhood.
In 1960, Low and Roman Kroitor co-directed Universe, capturing the attention of Stanley Kubrick, who was preparing to make 2001: A Space Odyssey. Low had been invited to work on 2001 but declined due to In the Labyrinth, a multi-screen production for Expo 67. Still, Low's influence was felt in 2001 with Kubrick choosing Universe narrator Douglas Rain as the voice of the HAL 9000 computer, and hiring Wally Gentleman, who had done optical effects on the NFB documentary.
Universe, Roman Kroitor & Colin Low, provided by the National Film Board of Canada
A pioneer of IMAX technology
What's more, Low's work on In the Labyrinth, co-directed with Roman Kroitor and Hugh O'Connor, helped lead to the creation of Canada's giant-screen IMAX format. Low would then go on to create several NFB firsts in IMAX, including two groundbreaking world's fair films co-directed with Tony Ianzelo: the first IMAX 3D production, Transitions, for Expo 86 in Vancouver―also notable for the first use of stereoscopic computer animation―as well as Momentum, the first film in 48 frames per second IMAX HD, made for the Canada Pavilion at Expo 92 in Seville, Spain.
Low led the way in the creation of a revolutionary model for community-based film, with the NFB's Challenge for Change program, initially launched as an NFB Centennial year project. Low worked with the people of Fogo Island, Newfoundland to shoot no less than 27 films for Challenge for Change, using cinema as a tool to bring about social change and combat poverty, in a method of community-centred filmmaking that would be known around the world as the "Fogo Process."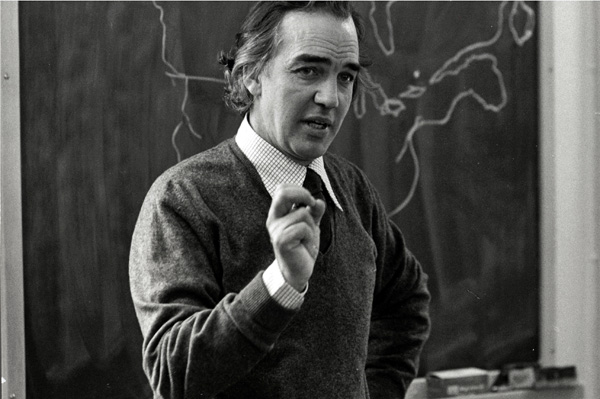 In the 1970s, Low took on added production responsibilities: in 1972, he was appointed Executive Producer of Studio C, and over the next three years he oversaw the production of more than 100 documentaries. In 1976, he became Director of Regional Production, heading a new unit of five production offices across Canada. His experiences as an Albertan filmmaker gave Low a unique understanding of social and cultural realities far beyond Central Canada, and he set in motion a process for closer contact with communities that exists at the NFB to this day.
Low directed his last film with the NFB in 2000: the richly layered, autobiographical Moving Pictures, in which a master filmmaker explores the parallels between the mass production of weapons and technology of cinema.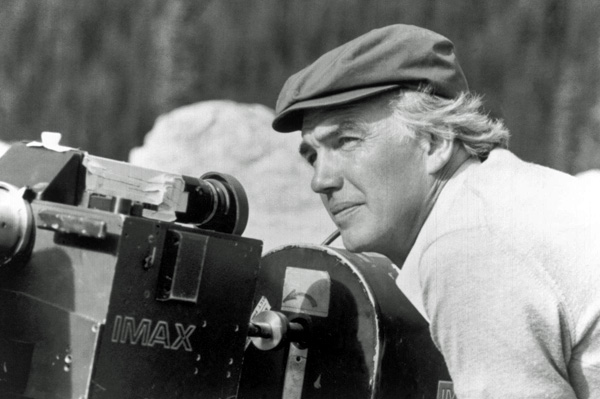 Awards and recognitions
He received many of Canada and the film world's highest honours, including the Grierson Award at the 1972 Canadian Film Awards for outstanding contributions to Canadian cinema; the 1987 Public Service Award from the Government of Canada, for his outstanding contributions to the country that year; the 1997 Prix Albert-Tessier, for his contributions to Quebec cinema; as well as the 2002 Abel Gance Award from the Large Format Cinema Association, for achievements in large format filmmaking.
In 1996, Low was made a Member of the Order of Canada in recognition of his extraordinary contributions to cinema in Canada and around the world. He was also a member of the Royal Canadian Academy of Arts.
Low is survived by his wife Eugénie and sons Alexander, Ben and Stephen, who are all active in the film industry as writers, directors and producers.
More:
Watch Colin Low films on NFB.ca
Read an interview with Colin Low