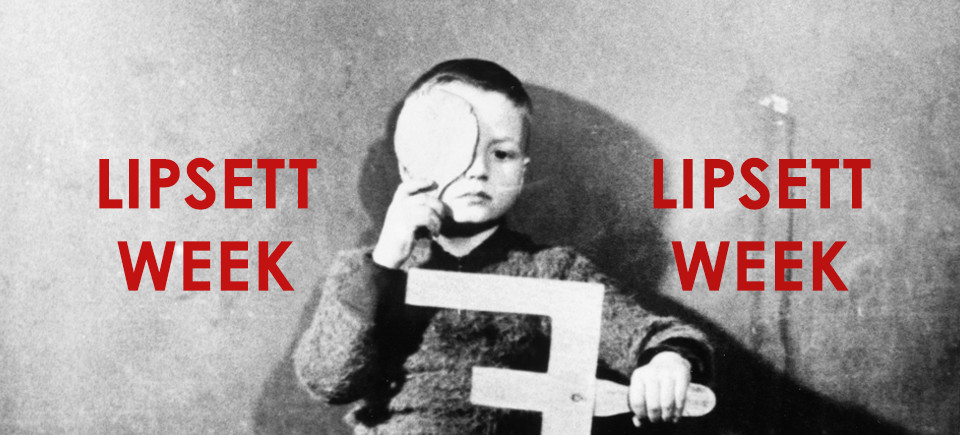 Inside the Disturbed and Disturbing Collage Films of Avant-Garde Genius Arthur Lipsett
To celebrate the fact that all of Arthur Lipsett's experimental films are now available for free streaming on NFB.ca, we've programmed a special Lipsett Week on the site this week.
The creative genius behind some of the Film Board's freshest and most unsettling works, Arthur Lipsett was a truly unconventional artist who articulated his unique vision through vivid collage films, inspiring George Lucas, Stanley Kubrick and countless other Canadian and international filmmakers in the process.
Spotlight on a troubled and misunderstood genius whose works deserve much vaster recognition.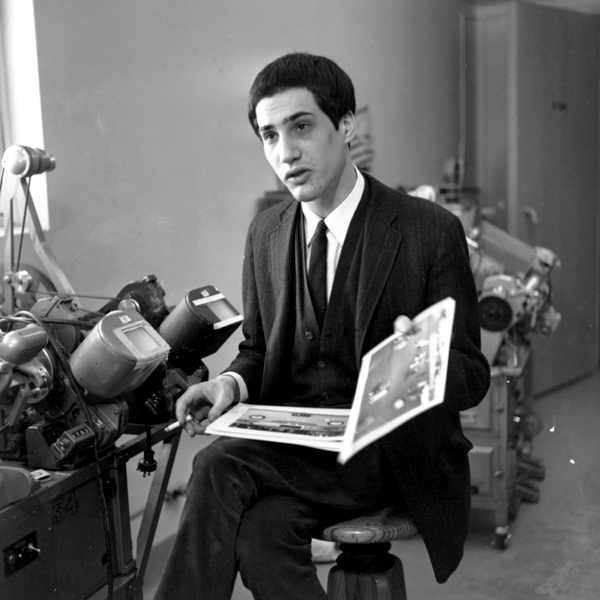 A rough start
Lipsett didn't have an easy start in life. Born into a middle-class Montreal family in 1936, he is believed to have witnessed the suicide of his own mother, a Russian Jew from Kiev, at the age of 10.
A bright mind with an artistic temperament, Lipsett went on to study arts and design at the Montreal Fine Arts School, where he was noticed by Group of Seven painter Arthur Lismer, who recommended him to the NFB. He began work there in 1958, as an editor.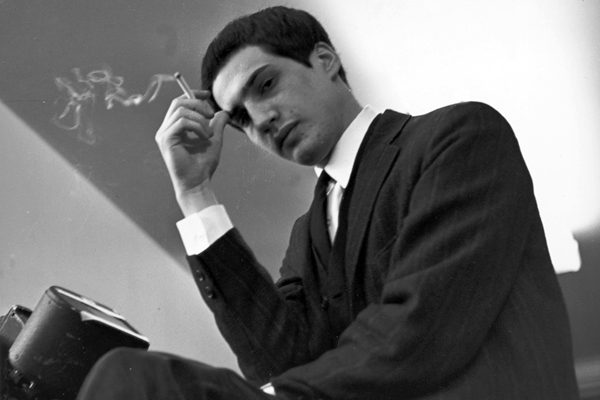 Birth of a collage filmmaker
It was there, in the Film Board's Montreal headquarters, that Lipsett articulated his oeuvre: 6 groundbreaking experimental films that weren't like anything anyone had seen before.
Inspired by the pop art esthetic of the 60s, to which he melded his own dark sensibilities, Lipsett masterfully juxtaposed bits of found sound and imagery to create daring, haunting collage films.
Witness for example Very Nice, Very Nice, a short he compiled from the discarded rushes of fellow NFB filmmakers, supplemented by some of his own photography. Very Nice, Very Nice was nominated for an Academy Award in 1962.
Very Nice, Very Nice, Arthur Lipsett, provided by the National Film Board of Canada
Inspiring greats
Stanley Kubrick, director of A Clockwork Orange and The Shining among many others, said of the film that is was "one of the most imaginative and brilliant uses of the movie screen and soundtrack that I have ever seen."
He was so taken with Lipsett's style that he asked him to direct the trailer for his film Dr. Strangelove or: How I Learned to Stop Worrying and Love the Bomb. Lipsett turned down the offer, but the trailer clearly reflects Lipsett's style all the same.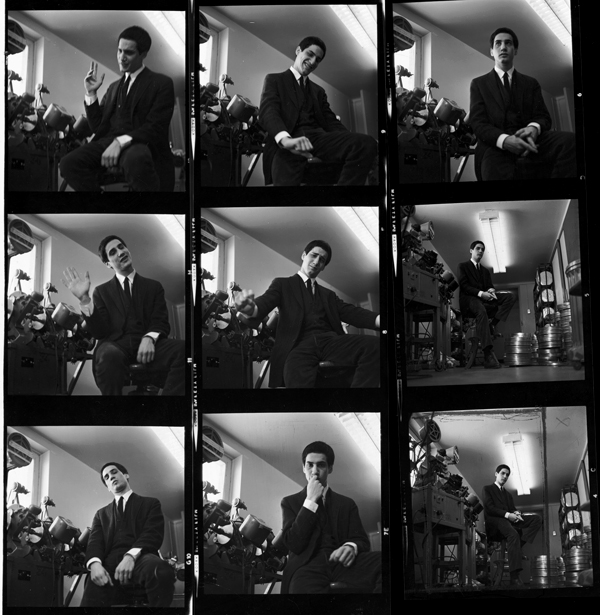 A new film grammar
Unusual and unsettling, Lipsett's films are complex and tightly-wound. On the surface, or at first glimpse, all one experiences is chaos. The films appear disjointed, headache-inducing, even rambling. The visuals race from one thing to the next, and the sound doesn't match.
But closer scrutiny reveals the depth and scope of Lipsett's genius. Below the surface, things are moving. Things everyone stumbles upon once in a while: existential dread, unease, futility. Powerful feelings that most of us prefer to suppress and ignore.
The reactions triggered by Lipsett's films can be almost physical. His film Free Fall, "a deliberate experiment in the manipulation of the accidental and the irrational" is actually vertigo-inducing. Full of movement, superpositions and teeming wildlife, it is a careening, dizzying ride probably best avoided right after lunch.
Free Fall, Arthur Lipsett, provided by the National Film Board of Canada
The power to reveal
Through his astute manipulation of sound and image, Lipsett succeeded in transforming the ordinary into the odd. Mashed up, spliced and altered, images of the mundane take on a supernatural quality, as if encountered for the first time.
This is Lipsett's truest gift. The ability to make us feel and see anew, and in doing so, illuminating and revealing the many mechanisms through which we usually choose not to.
Check out 21-87, another one of his cult works:
21-87, Arthur Lipsett, provided by the National Film Board of Canada
"The Force"
George Lucas, creator of Star Wars, apparently couldn't get enough of 21-87. In many interviews, including here, he mentions the powerful impression the film made on him. It was therein, according to him, that he encountered for the first time the concept of "The Force," so crucial to the franchise.
Accordingly, Lucas' oeuvre contains many references to 21-87. In A New Hope, it is in jail cell 2187 that Leia is detained on the Death Star (in Detention Block AA-23). And more recently, in the 2015 movie The Force Awakens, Finn's Stormtrooper designation is FN-2187.
High honours for an experimental filmmaker from Montreal.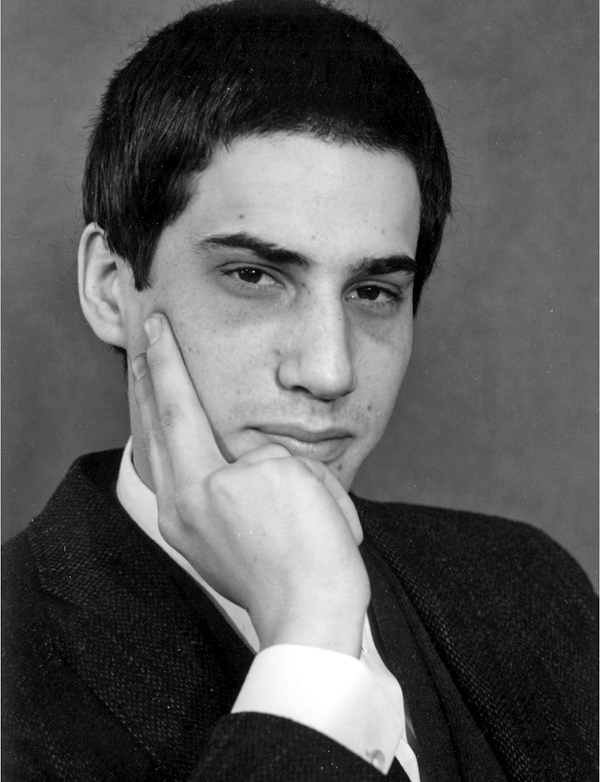 Remixing the past
Lipsett's unbending eye for phoniness and passion for movie archives shine in his next film, A Trip Down Memory Lane. A card introduces the film as "additional material for a time capsule," but the film suggests something much more alarming… and explosive.
Made entirely of old newsreel, served à la Lipsett, the film creates a powerful sense of history as grotesque spectacle. The closing scene, a man swallowing a sword to experimental "noise" music, is incredibly radical for 1965.
A Trip Down Memory Lane, Arthur Lipsett, provided by the National Film Board of Canada
Lipsett's later films
The general consensus is that Lipsett's first four films are his strongest. As the years passed, his artistry remained strong, but his mind began to fray.
Towards the end, he chained his Steenbeck editing table and film racks to prevent theft and vanished into paranoia. Lipsett ended his own life in 1986, two weeks short of his 50th birthday.
Longer than his earlier works, his two last films, Fluxes (1968), N-Zone (1970), nonetheless warrant detailed investigation.
Lipsett fans will be delighted to learn they are both finally available on NFB.ca.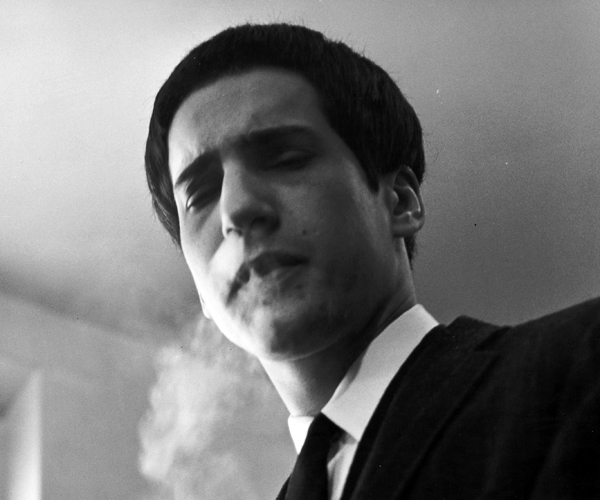 NFB films about Arthur Lipsett
Two Films by Lipsett: Teenage students discuss two Lipsett films they have just watched
Lipsett Diaries: Animator Theodore Ushev depicts the maelstrom of angusish that tormented Lipsett
The Arthur Lipsett Project: A Dot on the Histomap: A thorough look at the man, his work and his legacy
Remembering Arthur: A personal portrait by Lipsett's close friend Martin Lavut