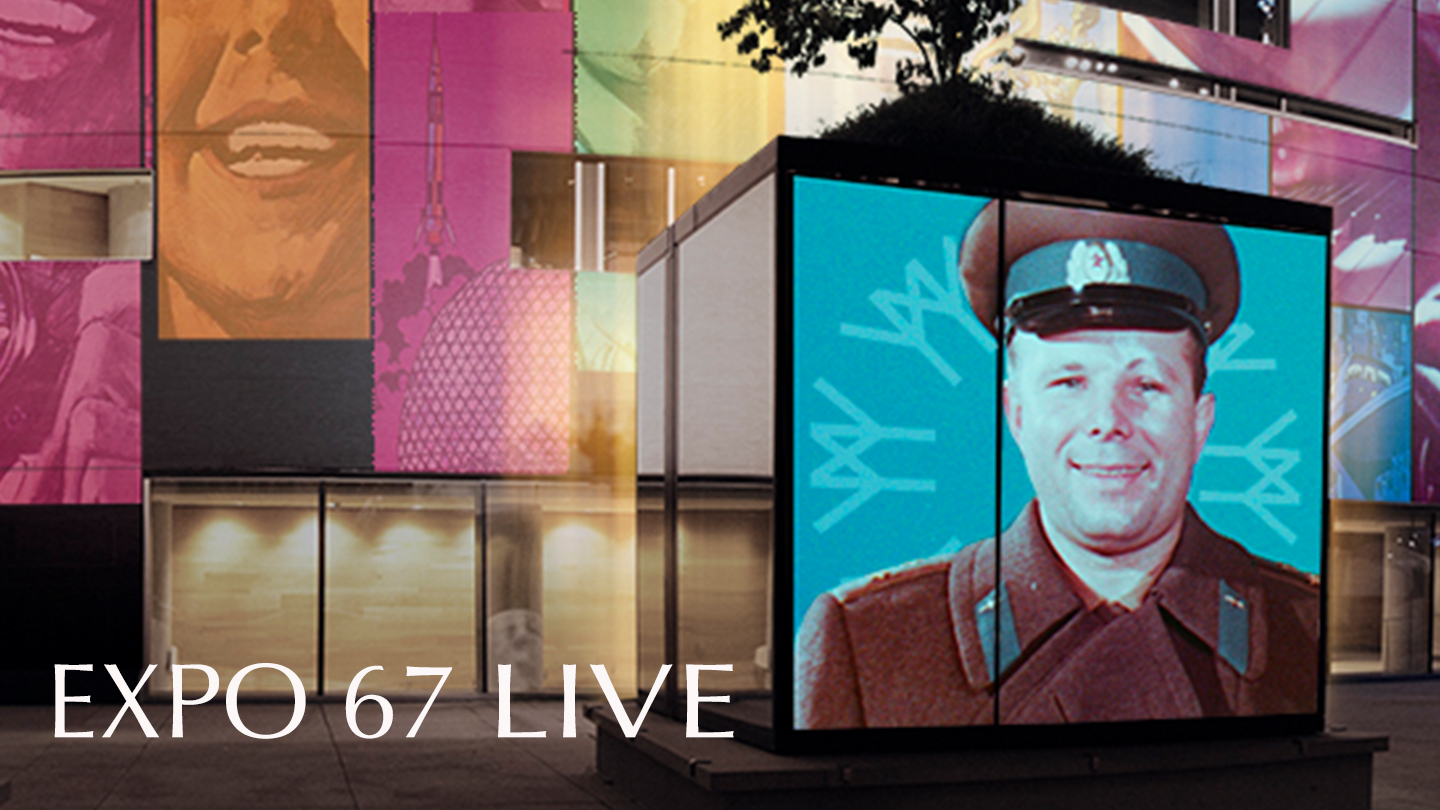 EXPO 67 LIVE, a journey in time and memory by Karine Lanoie-Brien
Fifty years ago, Montreal opened its doors to the world for the most significant cultural event in its history: Expo 67. The year 2017 also marks the city's 375th anniversary as well as Canada's 150th… All the more reasons to celebrate Montreal's unforgettable world fair!
For Expo 67 Live, Karine Lanoie-Brien wanted to recreate some of Expo 67's unique moments in the most authentic way possible. Lanoie-Brien, who conceived, wrote and directed Expo 67 Live, crafted the entire project using found treasures from archival collections.
To create the installation, this multidisciplinary artist took on a huge challenge that required the patience of a monk. She combed through various archives in search of those rare finds that would allow the public to relive, 50 years later, some highlights of an event that captured the collective imagination of Quebec, Canada and the world.
Mark your calendars!
Executive-produced by René Chénier for the NFB in collaboration with Radio-Canada, Expo 67 Live is a multi-screen installation that will occupy the esplanade at Place des Arts from September 18–30, 2017.
The installation will give audiences born after the "show of the century," as well as those whose lives were permanently changed by it, a chance to immerse themselves in the era. It's an experience that lends itself to repeat visits, offers new perspectives, and opens up a world of new discoveries.
"I'm consumed by the idea of creating something that is so much bigger than myself. It's like I'm the guardian of facts and accuracy, at the service of history."
– Karine Lanoie-Brien, creator of Expo 67 Live
Expo 67 Live was produced from the archives of the NFB, Radio-Canada, the Institut national de l'audiovisuel, Pathé and private collections around the world. Both colour and black and white, from Super 8 all the way to 35 mm, reels upon reels were viewed, scrutinized and geolocated. They were then scanned, processed, retouched and reassembled for optimum large-format projections.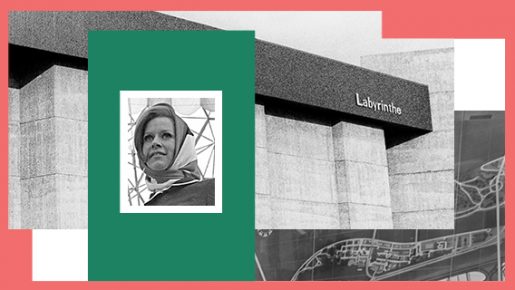 A monumental multi-screen experience
Drawing inspiration from past multi-screen projections at Expo 67, like In the Labyrinth and A Time to Play, Lanoie-Brien created a captivating cinematic enclave where several projectors broadcast images onto giant screens installed on the exterior of the Maison Symphonique and Salle Wilfrid-Pelletier.
Made to measure for the Place des Arts building, the project invites visitors into some of Expo 67's venues to relive the atmosphere of the pavilions and the anecdotes behind them. It's a completely immersive, one-of-a-kind experience that doesn't require any additional technology.
The project comprises the stories of several people who lived through the Montreal World Expo. After interviewing more than 25 attendees whose lives were changed by the event, Lanoie-Brien crafted rich stories that serve to anchor the experience and offer up small, authentic moments from life at that time.
Among these stories is that of Roger La Roche, an Expo expert who worked with Lanoie-Brien as a senior advisor. La Roche was 13 years old at the time of his visit to Expo, and his story occupies a prominent place in the project. With his guidance, they faithfully reconstructed this historic event, creating an informative and unforgettable journey for modern-day audiences.
"To discover Expo is also to discover who we are."
– Karine Lanoie-Brien, creator of Expo 67 Live
Looking for more? Take a look at our expert curator Albert Ohayon's special film selection, Expo 67: 50 Years Later!