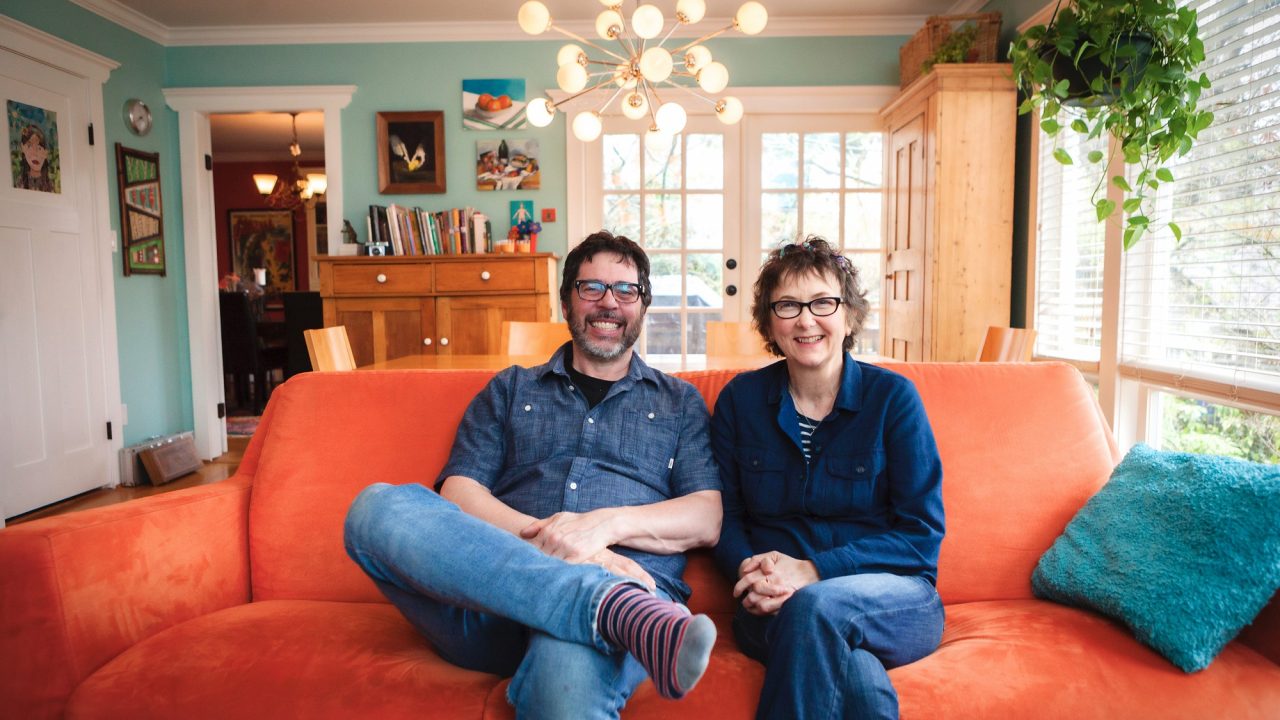 NFB Pause: Animal Behaviour with Alison Snowden and David Fine
In this edition of NFB Pause, we look at the latest collaboration between Alison Snowden, David Fine, and the NFB. Animal Behaviour is gem of a film about a motley crew of animals in group therapy and marks the first time the three parties have collaborated in 20 years.
Animal Behaviour
The film itself focuses on how dealing with what comes naturally isn't easy, especially for animals.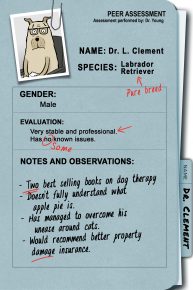 Led by Dr. Clement, a canine psychotherapist, a pig, bird, preying mantis, leech, and a cat meet weekly to discuss their inner angst. But this week is different. They're joined by Victor, a very reluctant gorilla with anger management issues.
The film is both a send-up and loving tribute to therapy. It cleverly presents perspectives from across the spectrum while also managing to be laugh-out-loud funny.
Animal Behaviour was born out of a meeting between Fine, Snowden, and Michael Fukushima, executive producer of the animation studio. They bumped into each other at a conference, 20 after the pair had made their last short film. Fukushima encouraged them to pitch him, and the idea appealed to them enormously.
Snowden, who'd always suffered from shyness, took a lot of confidence-building classes over the years. During those classes, she observed people's behaviour, traits, and issues – recognizing that it's hard to change, and hard to deal with. She found their various perspectives on therapy fascinating.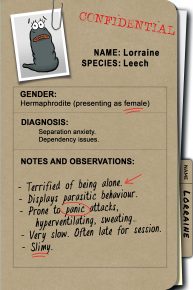 For Fine, he was drawn to the question of, "Should what comes naturally to you be something that you seek to change to please others, or should others accept you as you are?"
The two interests came together, and the idea for the story came to life. After many iterations, with characters dropped and introduced, they came up with a script they were happy with.
Snowden and Fine, for those not in the know, met at art school as aspiring filmmakers. They fell in love, worked together, got married, and continued to work together while raising a daughter. Both having similar skill sets, divvying up the work evenly. The only difference in responsibilities is that Snowden is the character designer.
The film was made in TVPaint, which is a digital, natural drawing program. It's a far cry from the paint-on-cel technique they used 20 years ago for Bob's Birthday. It marked the first time they got to animate on computer, an experience they enjoyed immensely.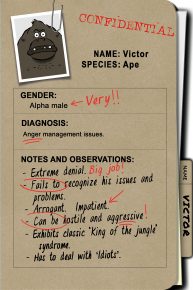 The film is kicking off its festival life with appearances at Annecy 2018, Zagreb Animafest, and the Edinburgh International Film Festival. It's a really great little film, and you can check out the trailer below.
George and Rosemary
This film marked Snowden and Fine's first collaboration with the NFB. It's a love story set in the golden years, proving that romance isn't just for the young. After spending far too long admiring his neighbour from afar, George finally bites the bullet and acts on his emotions. But will Rosemary feel the same?
George and Rosemary , David Fine & Alison Snowden, provided by the National Film Board of Canada
Bob's Birthday
If you've never seen this film, stop what you're doing and hit the play button. It's a wonderful, edgy comedy about a husband who hits middle age, and isn't coping so well. It's witty and surprising, and it's so brilliant it took home the Oscar® for Best Animated Short.
Bob's Birthday, David Fine & Alison Snowden, provided by the National Film Board of Canada