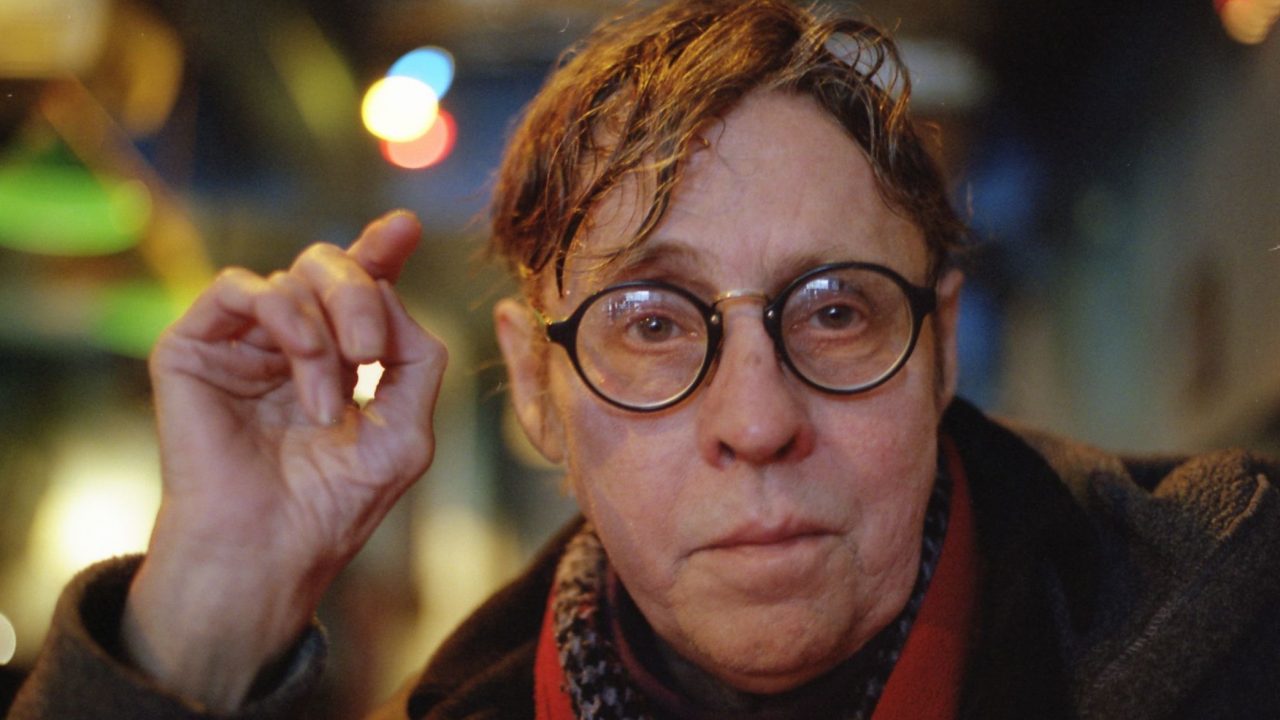 The Masters Series: Ryan Larkin
Ryan Larkin was one of many unfortunate artists who went from genius to ruin in way too short a time span. One of the most influential animators of his time, Larkin had the potential for a life-long career as a pioneer in his field. Instead, he succumbed to addiction and a life of panhandling outside a Montreal restaurant.
Larkin had a rough start in life. He and his brother had been out boating when his brother drowned. Unable to swim, Larkin couldn't help him. Needless to say, this event scarred him for life.
Ryan first studied art at the Montreal Museum of Fine Arts, under Arthur Lismer, member of the renowned Group of Seven. A few years later, he went on to the National Film Board, studying under the original master himself, Norman McLaren. His career at the NFB barely spanned a decade. Like I said, way too short.
Larkin's work is brilliant, which is clear to see in the films below. His talent shines through, from his first film to his last.
Syrinx
One of his earliest films, and the first he made with the NFB, Ryan Larkin's Syrinx is an ephemeral experience. Inspired by classical mythology, it tells the story of a nymph who escapes Pan's romantic advances by fleeing to a nearby river. As usually happens in these instances, things don't turn out as planned.
Larkin's genius is easily seen in this first effort. The detail in the charcoal sketches is incredible, and the morphing images are fluid and fleeting. He was under good guidance, being a member of Norman McLaren's student group. And while his later films strayed from this thematic, this one still manages to carry a distinctive Larkin stamp.
Syrinx, Ryan Larkin, provided by the National Film Board of Canada
Cityscape
I'm not going to pretend to understand everything that's going on in this 1-minute short, but I am able to follow the progression of Ryan Larkin's style from the last film to this one, and we're only talking about a year in between them.
Again, we have the black and white transient drawings, but this time they display a series of people who cross from one side to another, only to vanish into a hole. Then some other stuff happens and the whole thing was a little confusing but entirely mesmerizing. When it ends, it feels like a spell's been broken.
I love this film, and I can watch it over and over again. If you haven't seen it, take a minute, literally, to watch it.
Cityscape , Ryan Larkin, provided by the National Film Board of Canada
Walking
This film is a masterpiece. I say that with no disrespect to Ryan Larkin's earlier works, but this film is simply breathtaking. At face value, it's a study of the human body walking, but it's rendered with sensitivity, humour, grace, and not one spoken word. The brilliant soundtrack says it all.
Walking uses a variety of animation techniques, from drawing to colour wash to something I can't even name (when all the action's going on in the guy's upper body). But for me, I fall in love each time we get to the 3 minute, 15 second mark. I adore watching all those bodies move in their own unique ways.
I think this film is where Larkin really finds himself. It did, after all, earn him an Oscar® nomination.
Walking, Ryan Larkin, provided by the National Film Board of Canada
Street Musique
So now we've gone from the mid-60s to the early 70s and we can easily see the decade's influence on Larkin's work. Still, this film is another natural progression, so much so that it makes you stop and appreciate the arc of his career, in just 4 films.
The film starts out with some live action scenes of street musicians playing to a sparse but enthusiastic crowd. The music is up-beat and you can't help but tap your toe as you watch. Then we dive into the universe of Ryan Larkin, which is again rendered in drawings and colour washes, but this time it's a little bolder. Possibly some mind-altering substances were involved.
And then, just as you get into the action, Larkin slows it all down. Rather than forms in motion it becomes about colours and scenes and slow dissolves. It's like one of those Bill Mason-like reminders to slow down and open your eyes.
And then we're back. And it gets pretty trippy.
Street Musique, Ryan Larkin, provided by the National Film Board of Canada
Ryan
I had to make a call here, whether to include Spare Change, Ryan Larkin's last film, or Ryan, which although is about the filmmaker, wasn't made by him. I opted for the latter, for no other reason than I felt that people should have a chance here to peek behind the scenes, to see what the man behind the artistry was really going through. Also, as the former was completely posthumously, I'm not sure how much of it he actually did.
Ryan won the Oscar® for Best Animated Short, and with good reason. It's a raw, hard-hitting and sometimes painful to watch account of a brilliant man on a downward spiral. This was one of the first films I watched when I started working for the NFB, and it shocked me. Not only because of the story itself, but also because for a good part of my adult life I'd been unknowingly bagging and giving my Schwartz's leftovers to cinematic genius.
The form itself is experimental, using computer-generated imagery in Landreth's signature style. And it's a hard film about addiction and living out your worst nightmares. But it is so incredibly done, and a must-watch. So long as you're of an appropriate age. Definitely not recommended for children.
Ryan , Chris Landreth, provided by the National Film Board of Canada