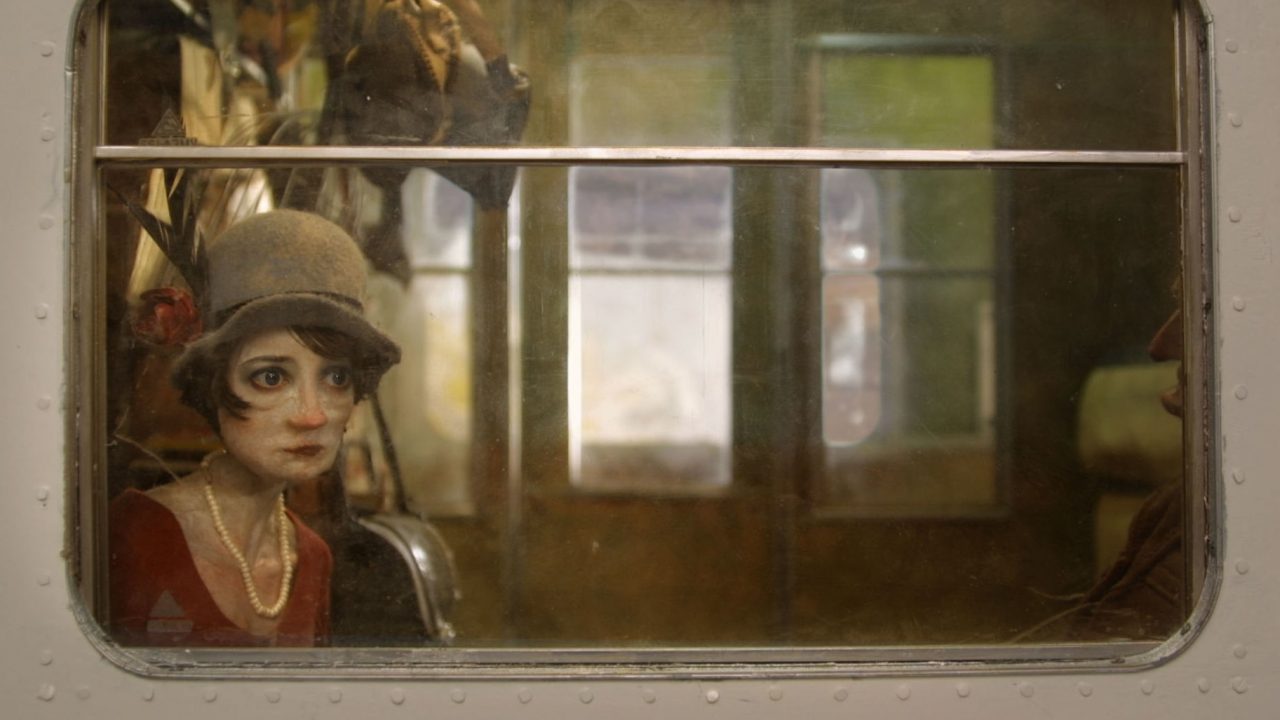 Animation Techniques: Stop-Motion
Although over 100 years old, stop-motion animation has enjoyed multiple bursts of popularity throughout time.
Stop-motion is a technique in which objects or drawings are photographed and then moved slightly, and photographed again. By stringing the photographs together, you create the illusion of movement. Typically, it takes 12 frames to make one second of stop-motion animation.
This technique is often paired with other animation processes, creating a hybrid of the genre. For example, when you use clay, you get clay stop-motion, or Claymation. Think California Raisins. Or when humans are used, it's typically called pixilation. Think Neighbours.
So many of our favourite animated films are stop-motion. There's Chicken Run, The Nightmare Before Christmas, Fantastic Mr. Fox, Wallace and Gromit… the list goes on and on.
Luckily, we've got our fair share of films in this category. So without any further ado, here are 5 of our best stop-motion animation films.
Sainte Barbe
For this series, I went to our in-house experts for recommendations on which films to include. I don't attribute the film choices, because I don't want it to look like anyone is playing favourites. But because I'm not the one choosing the films, sometimes I get to watch one that I might otherwise never see. This is one of them.
I don't know how this film flew under my radar. First of all, it's the same team that made Land of the Heads, which is one of my absolute favourites. Beheading children! Excellent comedy fodder. Second, it has such a great Tim Burton-like feel to it, from the animation style to the weird, off-centre storyline.
Essentially, it's a film about men and their hair. Seems Samson wasn't the only one worried about their mane source of power. Young little bald Léon is very protective of his grandfather's beard, believing it to possess all kinds of magic. But Léon's grandmother ain't so fond of it – she wants to cut it off every chance she gets.
What follows is a sweet, memorable tale about the ties, or hair, that bind.
Sainte Barbe, Cédric Louis & Claude Barras, provided by the National Film Board of Canada
Madame Tutli-Putli
In my opinion, Chris Lavis and Maciek Szczerbowski are two of the most brilliant stop-motion filmmakers working today. Their work has such a distinct style to it, an aesthetic you don't find anywhere else. And this film is the embodiment of that.
Madame Tutli-Putli is about a woman riding the night train on her own, accompanied by all her baggage – both literal and figurative. She's suspended somewhere between reality and the imagination, and the whole film has a very existential vibe.
The animation itself is fantastic and a pure joy to watch. That mystical quality spreads across every aspect of the film, from the story to the sets to the characters themselves. This film is a masterclass in stop-motion and should be required viewing for anyone contemplating the medium.
And if you're a real fan, you might appreciate this.
Madame Tutli-Putli , Chris Lavis & Maciek Szczerbowski, provided by the National Film Board of Canada
The Sand Castle
When people think stop-motion and old-school NFB, this is probably the first film that comes to mind. Co Hoedeman's short about a mysterious sand creature who forms and gives life to other creatures around him did take home the Oscar® for Best Animated Short, after all.
I sat down to watch this film with my 12-year-old son. About a minute in, he says, "This is pretty good stop-motion."
I turned to him and said, "You do realize this was made in 1977?" His jaw dropped. And with good reason. The film is awe-inspiring. Yes, it's a little weird and it's the kind of film that leaves itself open to interpretation, but there is no denying the artistry here.
The Sand Castle, Co Hoedeman, provided by the National Film Board of Canada
Bead Game
This film is mind-blowing in all its 70's glory. It's a 5-minute stop motion short that uses beads. Lots of beads. Like, a staggering number of beads. The beads are arranged to form animals and objects which are then either devoured or morph into different shapes.
It starts out simple – a few beads, a few shapes. But this goes on for 5 minutes, and as it does, the images get more elaborate and mythical. It's mind-numbing to think about how much time it must have taken to make this film. I mean, just one false move…
Ishu Patel made a quite a few films at the NFB over his 25-year career. During that time, he employed a variety of animation techniques. He loved to experiment, and he either adapted or originated several of the processes you see in his films. Not only was he an influential filmmaker, but he also mentored many animators who passed through the studio. One look at this film and you'll understand why.
Bead Game, Ishu Patel, provided by the National Film Board of Canada
All the Rage
This stop-motion short was made as part of the Hothouse emerging filmmaker program. I adore it. It's the story of a mink who walks into a fur shop. It's funny, it's gorgeous to look at, and it makes a point – all in under 60 seconds.
We've longed described this film as The Fantastic Mr. Fox meets The Shining. It's a pretty good description. As a first outing for filmmaker Alex Lemay, it showed her talent, her ability to tell a story, and her incredible attention to detail. It was also nominated for Jutra for Best Animated Film.
If you like your morality tales, and your humour, on the darker side, you'll love this film.
(Full disclosure: I worked with Alex on her latest film, Freaks of Nurture).
All the Rage, Alexandra Lemay, provided by the National Film Board of Canada