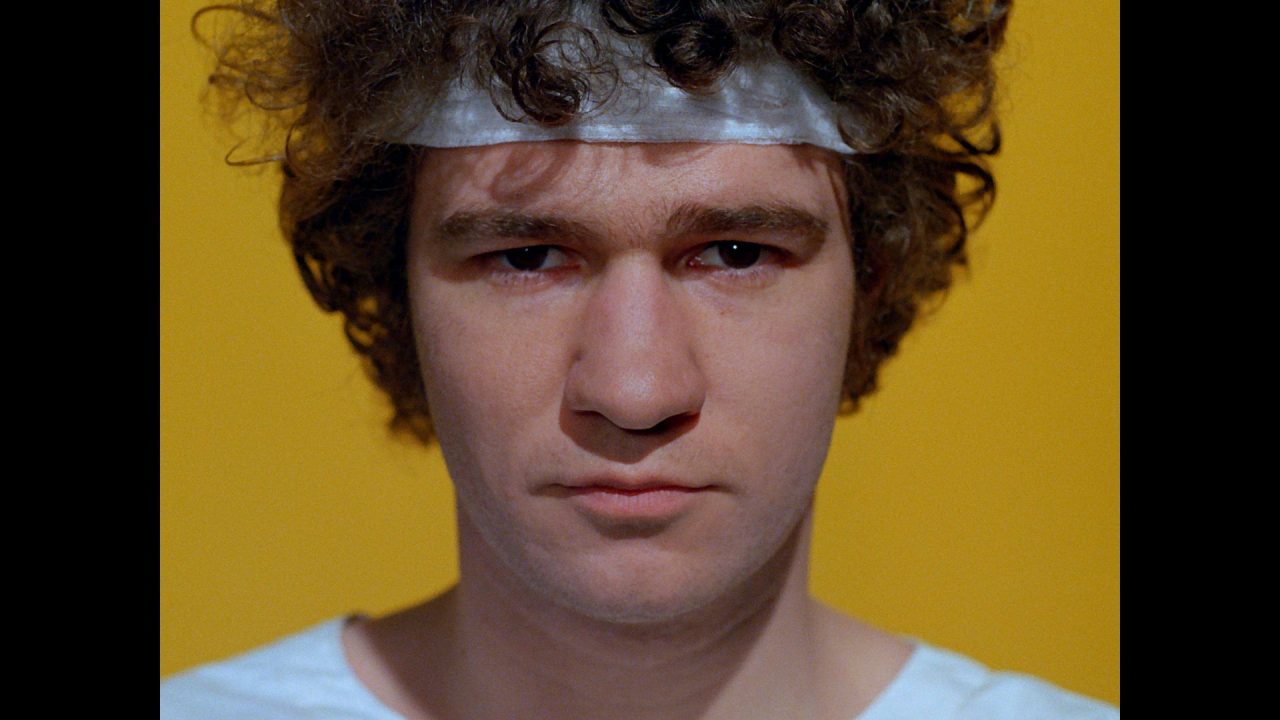 The Devil's Share | Reflecting on the Social Issues of Québec in the '60s and '70s
Québec poetry bearing witness to social change
The Devil's Share, Luc Bourdon, provided by the National Film Board of Canada
In Luc Bourdon's documentary The Devil's Share, the tone is set when Pauline Julien recites Roland Giguère's poem "La main du bourreau finit toujours par pourrir": la grande main qui nous cloue au sol finira par pourrir … et nous pourrons nous lever pour aller ailleurs (the great hand that pins us down will one day rot … and we will rise up to go elsewhere). These lines alone illustrate the impact of the upheavals that Québec experienced in the 1960s and 70s. They also describe a transition from one era to another – from the Great Darkness to the Quiet Revolution.
The "main du bourreau" (executioner's hand) that Giguère speaks of might also refer to the various economic, linguistic, cultural, and religious elite who then governed the province – figures who would engender feelings of injustice and revolt among Québec's people. Faced with countless inequities, Quebecers dreamed of a more just society and fought to put an end to the exploitation of one group of people by another. Of course, these many changes created some bumps along the way, and society had to adapt to new realities. The Devil's Share is a chance for you to broach this key period of Québec's history with your students and discuss with them the progress made since then.
The Devil's Share: using film archives for a poetic documentary
Luc Bourdon's second feature documentary, The Devil's Share, assembles short excerpts from nearly 200 films produced by the National Film Board of Canada between the late 1960s and the early 1980s to depict these transformations. The director uses the editing process to create a kind of historical discourse, juxtaposing various scenes that prompt viewers to reflect on how Quebec society has changed since that period of social upheaval and political awakening.
For teachers, the film can thus serve as a jumping off point for many topics of debate that are still relevant today: What legacy has the Quiet Revolution left on modern-day Québec? How has Québec's identity changed since then? But The Devil's Share doesn't just look at Québec history, it takes a position on the issues, contradictions, and demands that impacted it.
Editing: an art of discourse
This is also a chance for your students to reflect on the power of editing. How do we interpret history through art and cinema? Since The Devil's Share is assembled from archival footage, the filmmaker guides viewers' reading and interpretation of this footage by juxtaposing various types of scenes, images, and sounds.
Let's start with a simple example: between the ninth and eleventh minute, Bourdon alternates clips from the life of an Inuit family with those of workers using heavy machinery to extract the natural resources of Northern Québec. In your view, what meaning can be drawn from the juxtaposition of these two groups of shots? Is the peaceful life led by those in the initial shots not in contrast to the noise and coldness of the heavy machinery? What can be deduced from this visual and auditory opposition?
A film's editing is how viewers interpret certain images and sounds, based on what precedes or follows them. In isolation, such images may represent a specific concept; but when combined with others, new ideas may arise. These ideas allow viewers to reflect on, understand, and interpret what they are seeing, as in this clip, where simply alternating the tranquility of family life with the noise of industrial machinery presents industry as a menace to the inhabitants of the North.
Another clip you can view with your students is from 58:27 to 1:04:35. The filmmaker presents images of the Quebec Winter Carnival, a concert performed by musicians in period costume, and a group of enthusiastic young girls taking turns trying on fur coats, which they marvel at.
Bourdon immediately follows this with scenes of forest clearcutting, then a protest in which threatening police officers advance on a group of protesters. The director starts with images of leisure and entertainment then breaks this light atmosphere with more aggressive images to heighten the naivety and candor of the previous scenes. The regular steps of the police officers are juxtaposed with the singing of traditional songs, to better represent the pride and determination of a group that is not afraid to fight for its rights.
Feel free to find other clips with your students that use similar processes. You can even apply this method to the whole film. What is the filmmaker trying to express? What does the film tell us about such popular revolts? Do you feel that the film conveys a message of hope or of despair?
The Devil's Share is a film that tries to let viewers make up their own mind. It's an excellent opportunity to show your students a rich, deep work that demands creativity and sensitivity of them. It will encourage them to think about what Québec history can teach them about themselves and introduce them to an unusual form of cinematographic expression.
Pour lire cet article en français, cliquez ici.
Discover more Educational blog posts | Watch educational films on NFB Education | Subscribe to the NFB Education Newsletter | Follow NFB Education on Facebook | Follow NFB Education on Twitter | Follow NFB Education on Pinterest