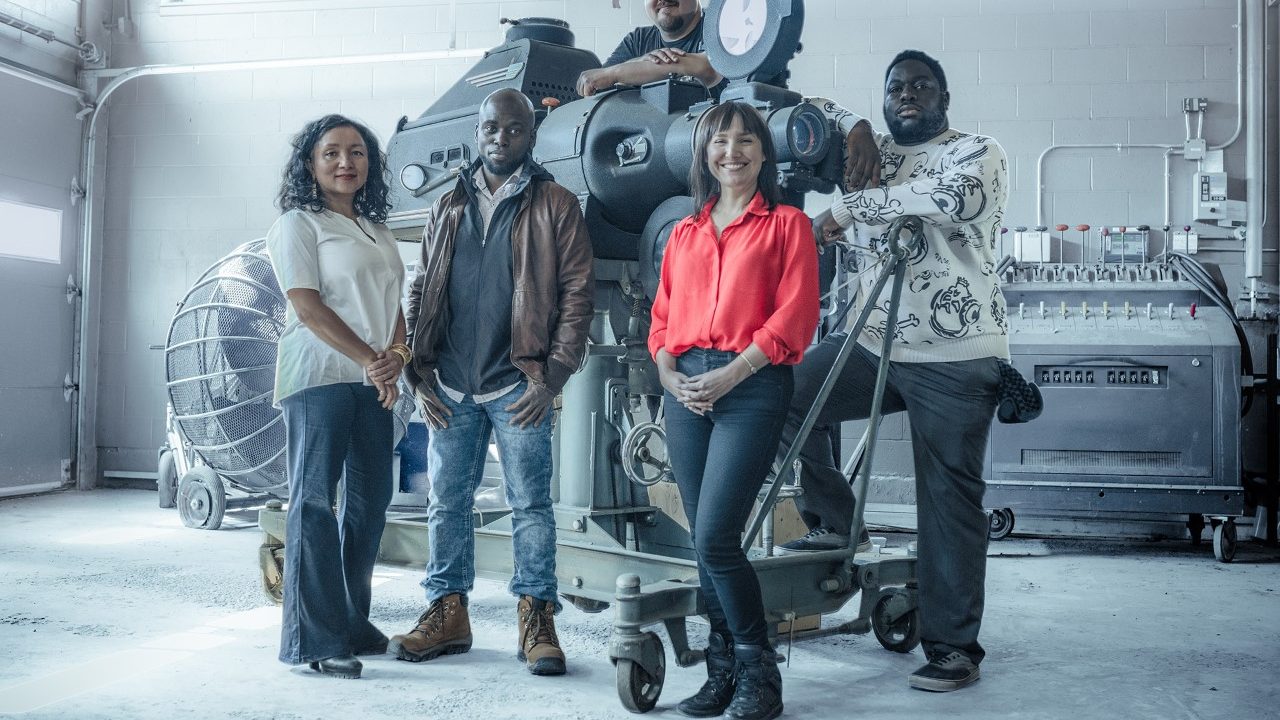 NFB's English Animation Studio Launches All-New Experimentation Lab: NFB/ONFxp
For decades, the National Film Board has been at the forefront of innovation in cinema, creating a vast array of award-winning films. True to its history while also eager to continue shaping an ever-changing industry, the NFB has never shied away from sharing its extensive knowledge with the community. Furthering their legacy of supporting creative exploration and innovation, the NFB's English Animation Studio has launched an exciting new experimentation lab: NFB/ONFxp.
The lab, focused expressly on research and discovery, chose four creators to set up shop at NFB headquarters in Montreal. The program gave them one month to experiment with a wild idea / test a new tool / migrate their expertise into a new medium, and offered them access to the NFB's many resources and personalized mentorship from in-house and external specialists.
Without the pressure to produce a final project, creators had the freedom to fully explore their ideas and focus on the process of discovery.
On April 10, during a special post-mortem presentation, they will reveal their secrets—successes, failures, and other remarkable findings. The "TED"-style lightning talk aims to inspire and help enable other creatives in their own ambitious endeavours.
Here's what you need to know about them!
Shawn Laptiste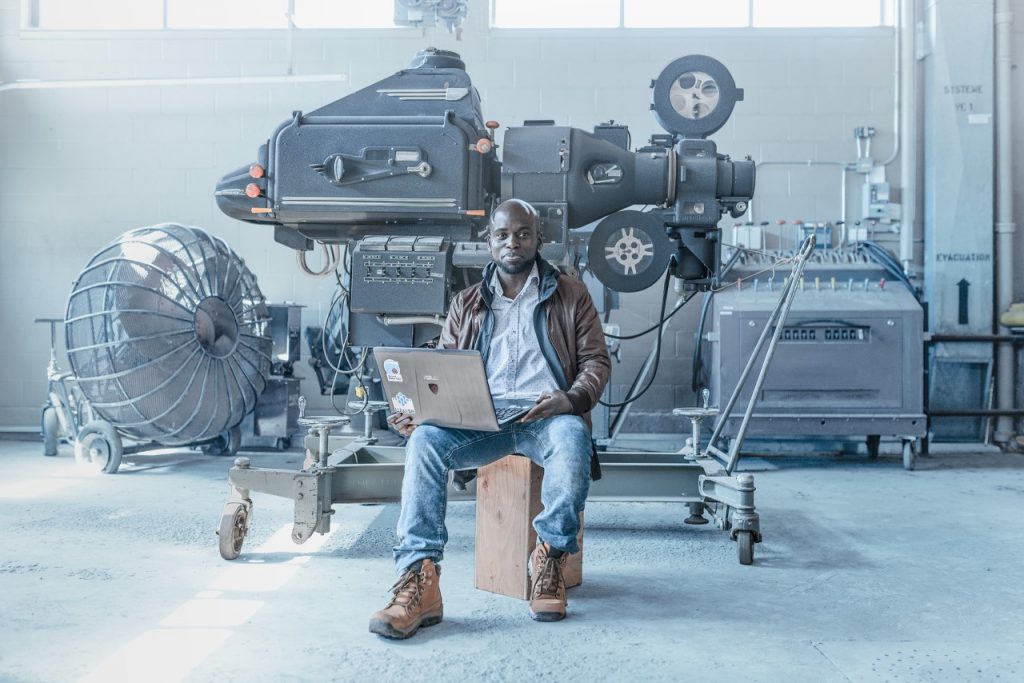 Shawn Laptiste is known for his laugh, for having an affinity for beautiful sounds and for caring about clean code (though not necessarily in that order). With almost two decades of tinkering in computer music and approximately 15 years in professional software development, his interests range from game design to sound design and installation art. Currently, he is in the process of exploring new and innovative ways to merge interactivity and art and bring them to the public at large.
Cellular Automata: Imagine a stadium filled with people carrying cellphones that act as one individual pixel, a part of one giant animated image. With the intention of bringing people together to participate in jaw-dropping art installation, Shawn's experiment revolves around finding the best approach to making it a reality.
You can follow Shawn across Instagram, Twitter, GitHub, itch.io: @lazerfalcon
Kofi Oduro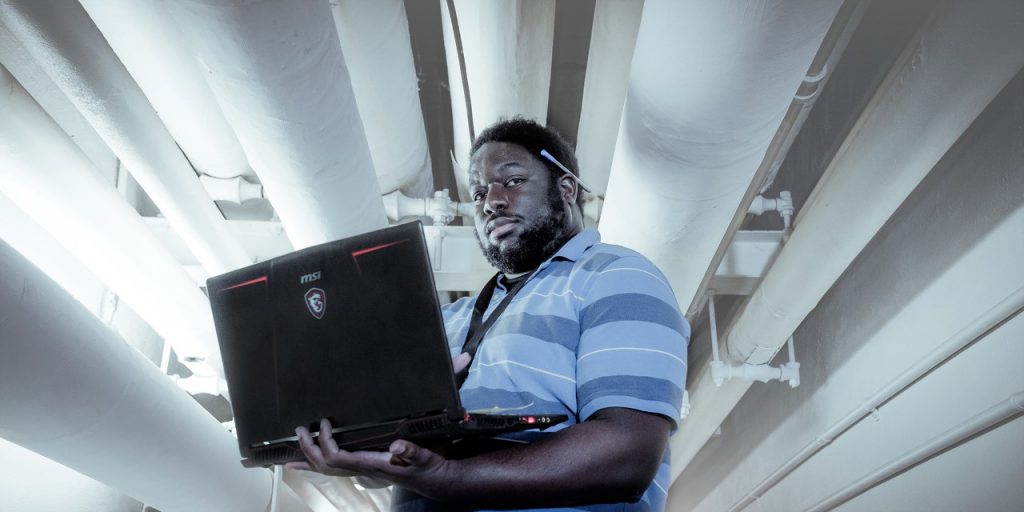 Kofi's artistic practice is an observation of the world around us, which he then inserts into artwork for others to relate to or disagree with. Through videography, poetry and creative coding, he tries to highlight the realms of human performance and the human mind in different scenarios. These situations can be described as social, internal, or even biological, which we face in our everyday lives. Adding music and visuals often helps to identify one's own feelings, and to highlight the various subtleties that make us human. With a dose of technology, there is an endless range of progress in human creative endeavours.
Diluted: Am I in Control?: Brimming with brilliant ways to play with people's senses in VR, Kofi's experiment is all about creating a mystifying VR space using artificial intelligence, with a mix of audio and visuals, to evoke the feeling of being lost.
You can visit Kofi's website here.
Travis Mercredi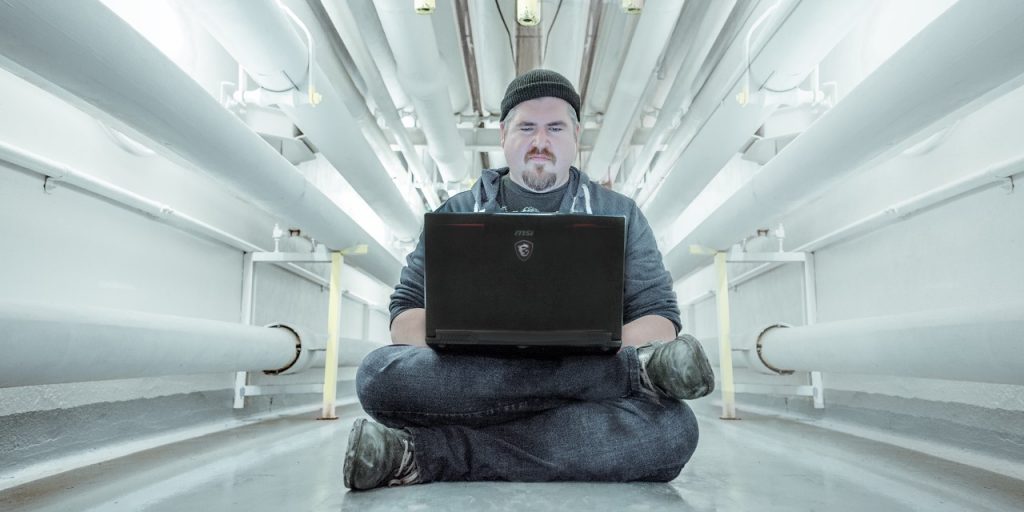 Travis Mercredi is a Métis producer, sound designer and musician from Yellowknife, Northwest Territories. He has produced work across mediums such as film, music, theatre, radio, television and games, and his projects have been featured in venues such as the National Arts Centre, the Canoe Theatre Festival, Talking Stick Theatre Festival, imagineNATIVE Film + Media Arts Festival, APTN, CBC, Yellowknife International Film Festival, Cannes and others. As an Indigenous person working in new media, he seeks to connect technology and indigeneity and explore the implications of that relationship for social innovation. As an advocate for the arts in his region, he has sat on the boards of Western Arctic Moving Pictures, NWT Professional Media Association, Yellowknife Artist Run Community Centre and Music NWT. He currently resides in Montreal, Quebec, where he is completing Concordia University's Computation Arts program and is a research assistant with Initiative for Indigenous Futures.
Travis's experiment explores the edge of what our ears hear that cue our perception on an unconscious level. Dabbling in hyperrealism and surrealism, Travis also enjoys showcasing the beauty of the Northwest Territories through his VR spaces.
You can visit Travis's website here.
e→d films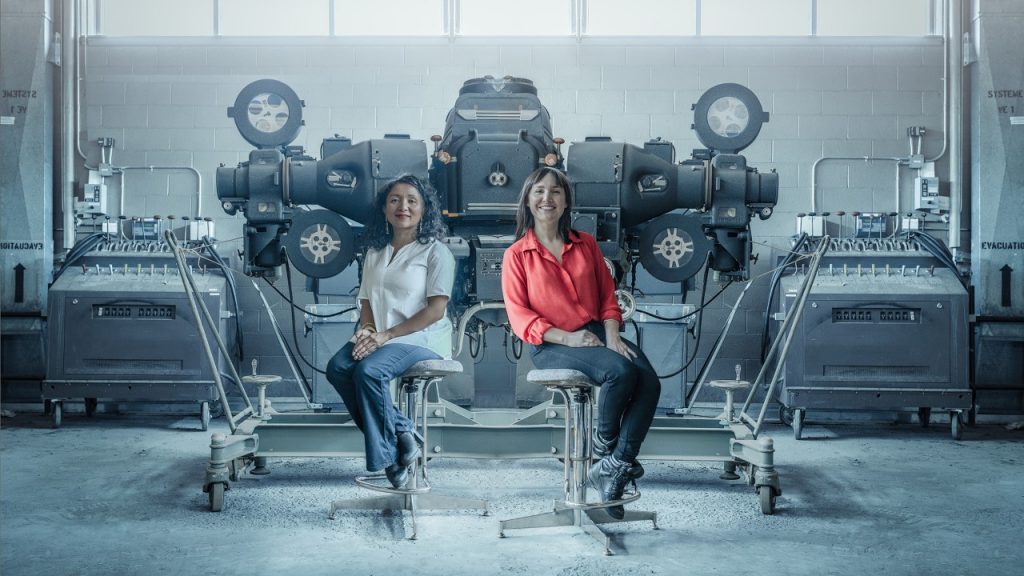 e→d films is an animation studio and tools lab based in Montreal since 2007. Known for hybrid, holistic animation production, technical experimentation and innovation, e→d films does it all in the animation and gaming industries, both for clients and their own productions. The studio's work has travelled to festivals worldwide. Their awards include a Webby for Best Animation in 2011, a Power to the Pixel (London, UK) win in 2015, and a MIFA-Annecy pitch selection in 2016. Their latest project, for EyeSteelFilm's Let There Be Light documentary, premiered at SXSW, screened at Sundance and was nominated for Outstanding Achievement in Graphic Design and Animation at the Cinema Eye Honors Awards in NYC (2018). Along the way, the company has committed to sharing their knowledge, offering online tutorials, tools and downloadable assets that empower other animators to take their projects to the next level.
In the process of creating an exciting new plug-in that will facilitate the process of working between 2D and 3D software, e→d films has leveraged the NFB's creative minds to beta-test the plug-in to observe how it performs with animators who are either unfamiliar with 3D or are unhappy with the current 3D pipeline. As explained by Daniel Gies, the plug-in facilitates exporting layered Photoshop files as manipulatable meshes in Maya for sculpting and animating.
You can find e→d films at their website here, and on social media at @e.d.films.
Want to know more? Join us on April 10 at GamePlay Space for a thought-provoking lightning talk and panel discussion! Details and RSVP on Eventbrite.
The Animation Studio has appropriated the NFBONFxp title from the Interactive Studio, and created a new entity. With the Interactive Studio's blessing.