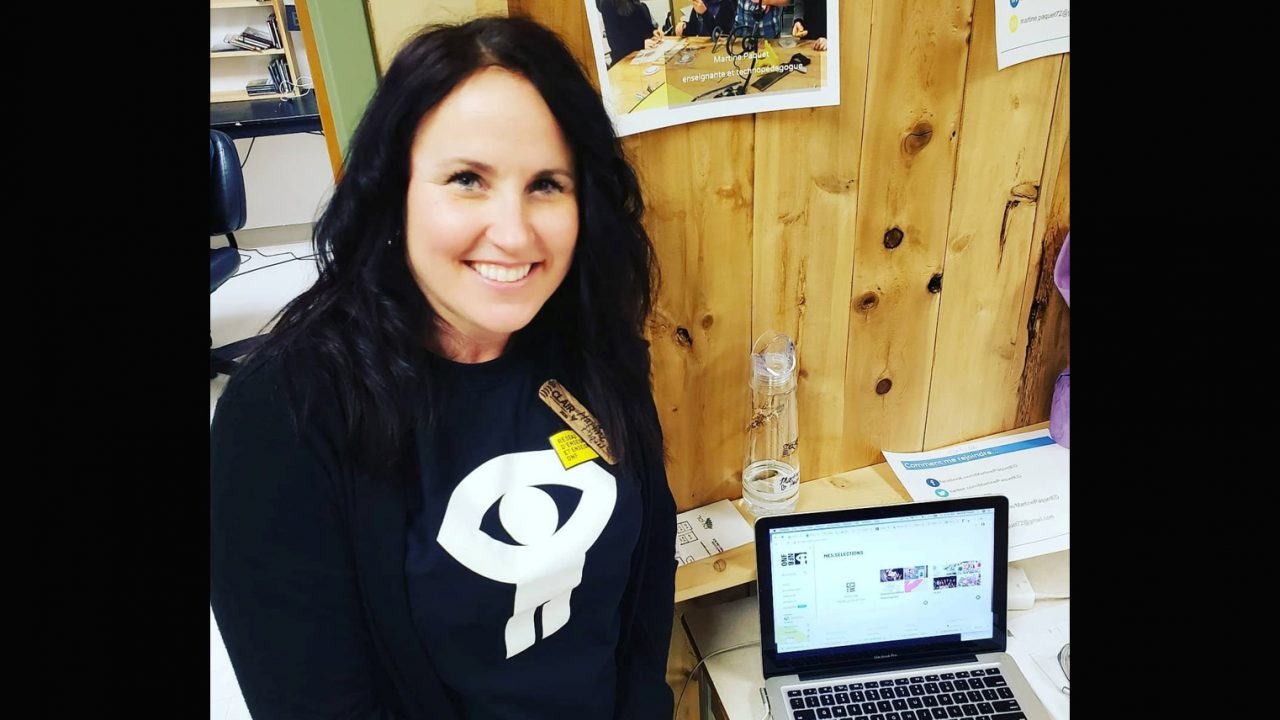 Engaging Students Remotely with CAMPUS
Since the COVID-19 crisis began in March, teachers have had to be extremely creative in finding ways to engage their students. Even though I'd used NFB films in class before the crisis, I'd never had the time to explore all the features of the NFB's educational platform, CAMPUS.
In late January, I attended the Clair 2020 conference in New Brunswick to discuss the subject, and I had many fascinating conversations with teachers who wanted to learn more about CAMPUS but didn't have access to it. Thankfully, in response to the pandemic and educators being forced to teach remotely, the NFB decided to give all Canadian educators free access to CAMPUS until June 30, 2020.
I immediately made a video (French only) about how to engage with students in the virtual classroom using NFB films and explained almost all of CAMPUS's features. CAMPUS has an array of them, but in this post I'm going to focus on my favourites: blog posts, educational playlists, school-subject search, and sharing playlists with students.
Blog Posts and Educational Playlists
I love the NFB's blog posts, in which teachers share valuable insights and present educational playlists. In preparation for writing an essay on a topic I had assigned, my students had to watch videos on various subjects. To my great surprise, a Google search led me to two NFB blog posts about exactly what I was looking for:
Kids in Sports: The Resilience of the Human Spirit
Metamorphosis | Climate Change and Sustainable Living
I also love the educational playlists. They're a perfect way to kick off discussions on various topics. This playlist on mental health has great films educators can use.
Search by School Subject
My favourite CAMPUS feature is the ability to search by school subject, because it lets me select a subject and filter by my students' age.
This search allows you to find films on a variety of topics and for a wide range of taste, including titles you might not even be looking for! For instance, I stumbled upon a film about Antonine Maillet that I used in my French as a second-language class. I remember studying many of this great Acadian author and playwright's works in university, and I wanted to share this film with my students. They had never heard of her, and thanks to the NFB, I was able to introduce them to a part of their Acadian heritage. Since we also explore the topic of the Francophonie in class, it was a perfect opportunity to watch other Acadian films.
Using Playlists Remotely
For the past month or so, I've used the COVID-19 situation as an opportunity to share my personal CAMPUS playlists with my students. I created three for each of my courses, including two Grade 10 information technology courses that I grouped together. What I like about this feature is that I can split films into chapters and ask the students questions as they go along.
Just click on the "scissors" icon to create as many chapters as you like. Then, via my e-mail, I sent my students a link to the playlist, along with instructions. Here are a few screenshots: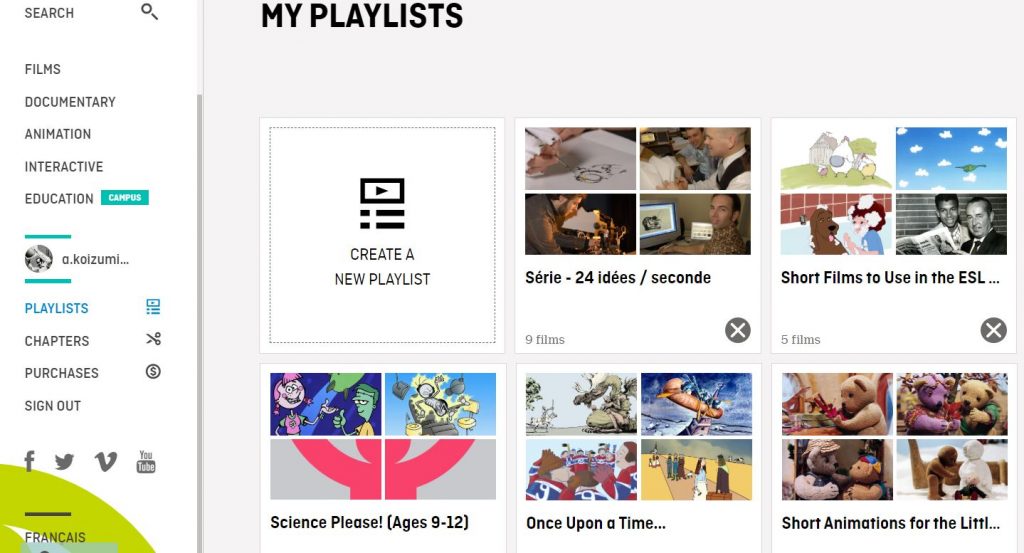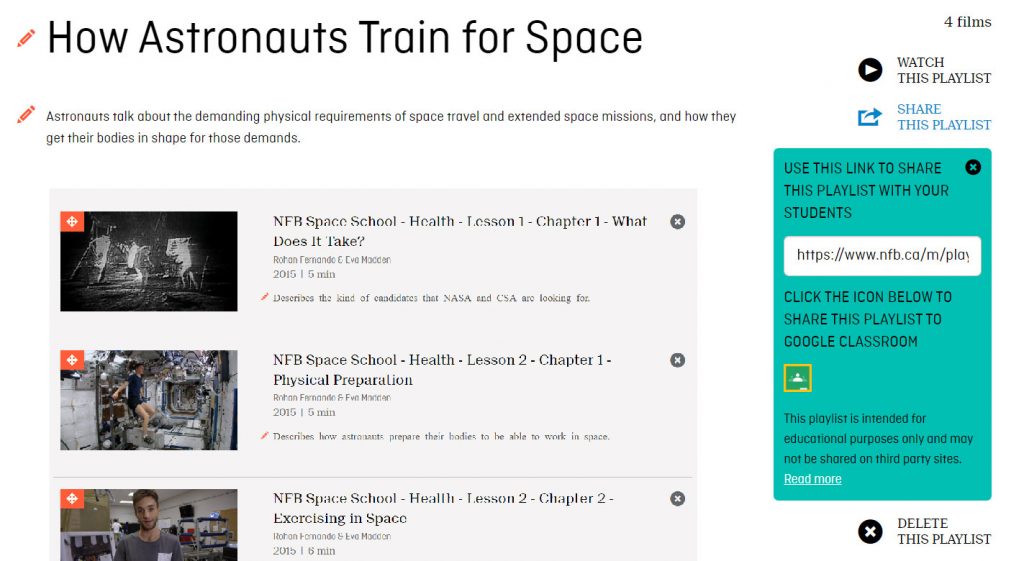 I divided Baggage, a film that I love, into chapters to make it easier for the students to view, then I asked them questions to get them to think about what they've just watched. This is a great film because it highlights our multicultural reality, and it is so representative of what we're experiencing at my school, which has taken in about a hundred foreign students.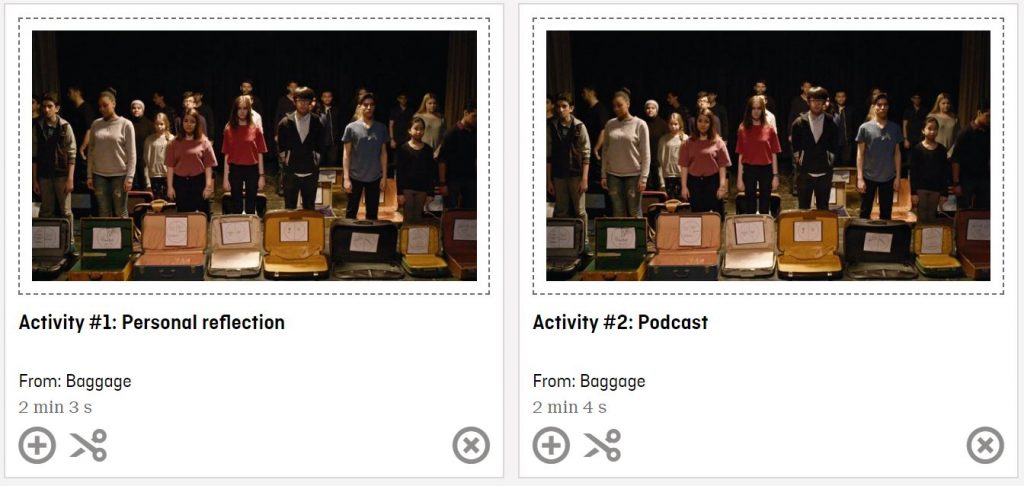 Integrating CAMPUS into your remote teaching has never been easier and more relevant. It's a way to send your students truly engaging educational material, which is so important during the pandemic. It's crucial to find diverse methods of piquing their curiosity and arousing their interest.
Martine Paquet has been a dedicated teacher with a passion for innovation and creativity for 25 years. This dynamic educator has also become a speaker and seasoned ambassador for the NFB. She has co-authored two research papers and is a member of APTICA (an association promoting the use of information technology in education) and the Atlantic Education Summit. She has taught immersion French and information technology at Moncton High School since 2015.
Pour lire cet article en français, cliquez ici.
Discover more Educational blog posts | Watch educational films on NFB Education | Subscribe to the NFB Education Newsletter | Follow NFB Education on Facebook | Follow NFB Education on Twitter | Follow NFB Education on Pinterest