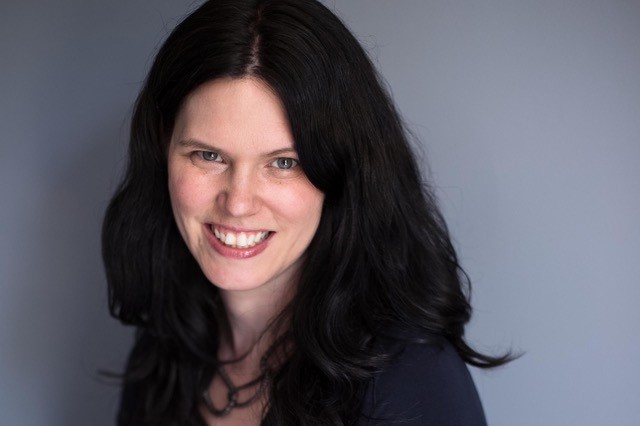 Coping with COVID and the Classroom: Tips from Dr. Tamara Soles 
Back-to-school is a highly charged time of year, even under normal circumstances. These are not normal circumstances. Returning to the classroom with the knowledge that a second wave of the pandemic may be before us presents an extra challenge to teachers, students and parents alike. Finding ways to deal with the stress of COVID-19 is essential if we want to achieve any form of academic success.  
The first step is to acknowledge and accept that learning will look different this year. To guide you through some of the bigger challenges, I spoke with Dr. Tamara Soles, Montreal psychologist, parent coach and podcast host. 
How will COVID impact younger students, and what might we expect behaviour-wise? 
This September, children will be contending with a whole new set of restrictions and safety procedures: the wearing of masks, social distancing from teachers, etc. This may cause heightened anxiety in students of any age, which can present in different ways. For example, younger children who have spent the pandemic in close contact with their parents may experience difficulty separating. Older children may be carrying the weight of their parents' anxieties, in addition to their own. 
According to Soles, "Anxiety can show up in all kinds of ways—worries, reassurance seeking, and repetitive behaviours in an attempt to establish some control are just some examples. However, anxiety can show up as challenging behaviour as well—increased opposition, heightened restlessness, and agitation. Many children are also excited to return to school to reconnect with peers and regain some predictable structure that they have been missing for the last several months. With the heightened levels of excitement, children may take some time to settle into their classrooms to be calm and engaged."  
Do we need to reset our expectations for the academic year? 
It's important to recognize that there will be discrepancies in what students have learned since March. Depending on their school, they may have had distance learning or not, they may have been homeschooled or not. This will no doubt present an additional hurdle for teachers—not only figuring out where everyone is but how to adjust the lesson plan.  
As a result, Soles advises that rather than focusing on what students can be expected to achieve this year, we focus on learning. And children need to be available to learn.  
"Emotions drive attention, which in turn impacts memory and learning. When children are in states of heightened emotion or stress, they are far less available to learn. This is true at any time but will certainly be more salient during this time. There is a need for schools to shift more of their attention to social-emotional learning. Seizing this opportunity to teach children emotion regulation, stress management, and wellness strategies such as mindfulness will be critical to their overall success and well-being," Soles says. "Supporting children to establish a trusting relationship with their teachers and to feel safe in a warm, welcoming environment will be the first step to a successful return to school. Messages of connection, community, and resilience uplift children and set them on a healing path."  
How can teachers encourage their students to feel safe in the classroom? 
This is an unprecedented time in recent history. When students return to the classroom, it's more than likely that they will have experienced some form of loss: loved ones, family jobs, income, businesses, etc. This may be especially true when it comes to lower–income neighbourhoods and people of colour.  
"To help students feel safe, teachers can increase predictability in their classrooms," Soles advises. "Start the day with some rituals such as deep breathing or gratitude exercises. Include movement breaks frequently during the day. Encourage discussion of feelings and create safe spaces for children to be if they are overwhelmed. In school, psychologists and social workers can help establish safety and support for students. Again, centre curriculum around social-emotional wellness."  
What steps should educators take to safeguard their own mental health during all this? 
Soles acknowledges that teaching is already a very demanding profession, and COVID-19 has been an added burden and stress. It's also no secret that many teachers are reluctant to be back in the classroom. 
"So many teachers were thrust into finding ways to support their students through distance–learning modules while simultaneously navigating the same stressors everyone else was facing," Soles says. "First, extend compassion to yourself as a teacher. Teachers have been placed in a near–impossible situation and they are managing the best they can. Acknowledge that you're doing your best under the circumstances and focus on what you, as a teacher, have control over. The usual pillars of self-care—proper sleep, exercise, and nutrition—remain key, in addition to identifying and engaging your key supports—a friend, family member, or therapist, for example. Having a means for teachers' voices to be heard and validated increases a teacher's sense of perceived support and resilience."   
Pour lire cet article en français, cliquez ici.
Discover more Mini-Lessons | Watch educational films on NFB Education | Subscribe to the NFB Education Newsletter | Follow NFB Education on Facebook | Follow NFB Education on Twitter | Follow NFB Education on Pinterest