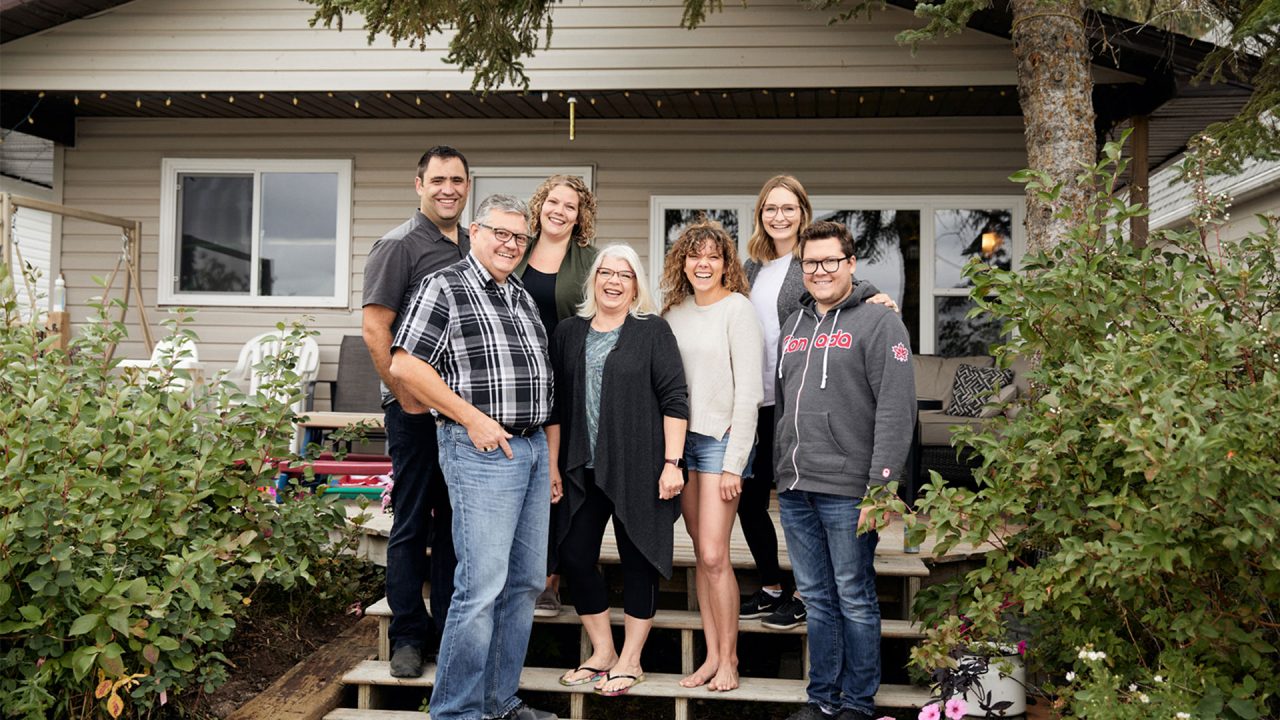 French Enough | What Francophonie Means to My Family
At her family's cabin on Wakaw Lake, Saskatchewan, renowned Fransaskois singer-songwriter Alexis Normand invites audiences into a series of candid exchanges about belonging and bilingualism on the Prairies. Weaving together old home movies with current conversations, French Enough illuminates the struggle and triumph of reclaiming francophone Canadian identity. As parents, children and grandchildren sing, play and celebrate, in both French and English, the act of carrying a language forward finally becomes a thing of freedom and joy.
French Enough, Alexis Normand, provided by the National Film Board of Canada
People are often surprised to learn that my ancestors settled on Treaty 6 territory directly from France four generations ago. When I talk about my francophone heritage, anglophones usually ask me if I'm from Quebec. When I perform my music there, I find myself wondering mid-song who's noticing my "anglophone" accent.
My father is from a French family, and my mother is anglophone, which means we are an exogamous family. When I was growing up, being from a family that is not 100 percent "de souche" (of pure French origin) had a meaning in our community that I've always acutely felt: that my family and I were somehow incomplete francophones. I struggled with this feeling for a very long time, but over the last few years I developed a new curiosity about it all. Why have I always felt this way? Where does it come from? Why should it matter so much to me?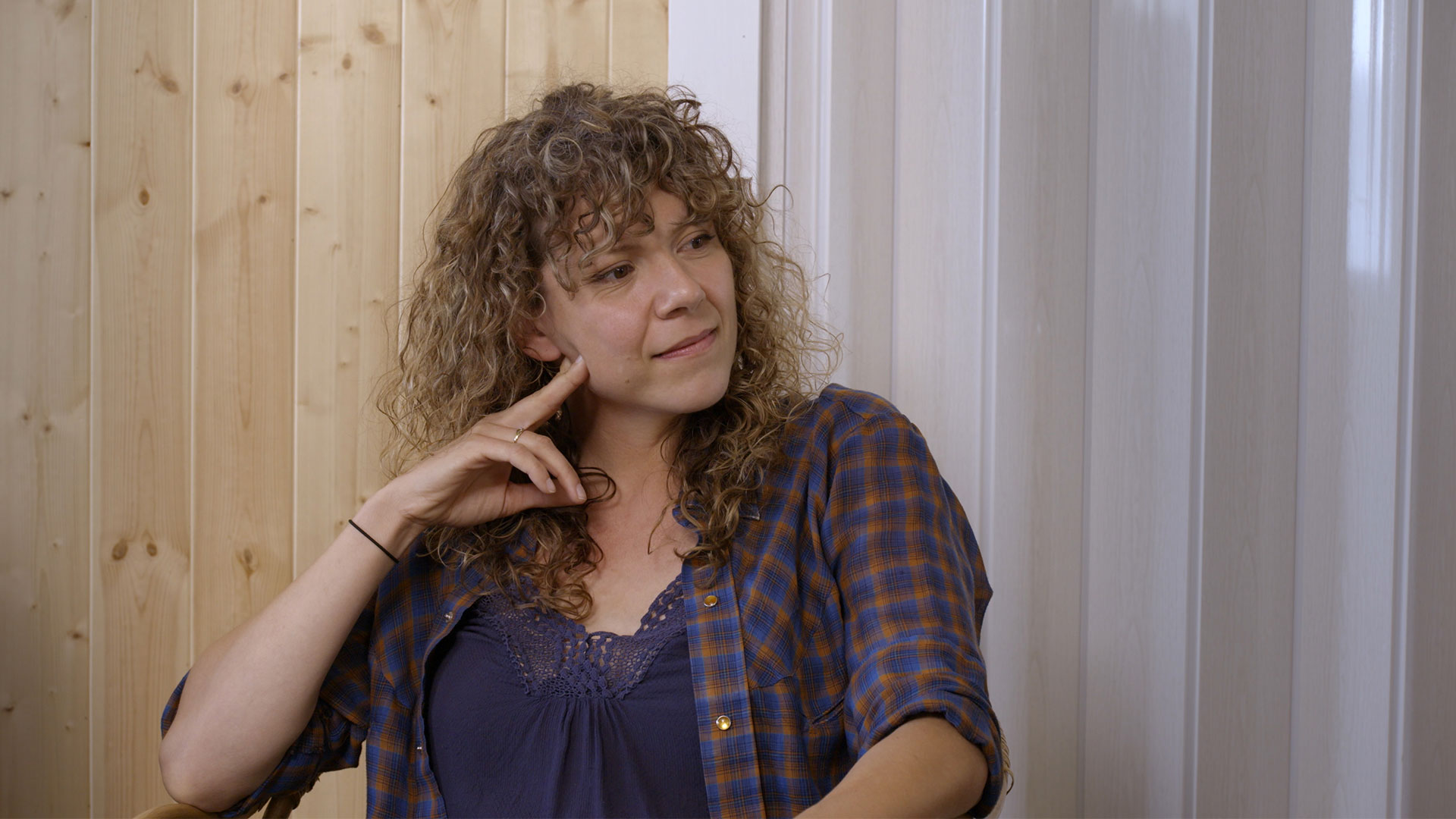 Then I decided to film an interview with my mom a few summers ago, on a warm evening in July. As songbirds gathered in a nearby abandoned barn and the horizon began to glow pink, my mom shared, for the first time, the challenges she'd faced as an anglophone parent forced to sit on the sidelines of her children's francophone schooling experience. The emotions and revelations of that evening inspired me to start chatting with other francophones about their experiences. Our conversations often ended in tears—the kind you shed when you finally realize you aren't alone.
I quickly came to the conclusion that this was an opportunity: the chance to validate each other's experiences and help celebrate the plurality and diversity of francophone identities. The energy that came from these initial discussions drove me to make this film.
"Yeah, but what will we see on screen?" my producer asked. Jon Montes truly is a patient man.
Emotionally, I knew I was onto something: I could feel it, but I had difficulty seeing it.
"Well, it's everywhere." I responded. "It's the tension that comes up when the 'hard-core' matante selects the French-language option in the middle of a movie the cousins are watching. Or, it's the uncomfortable lull in conversation around the dinner table when a member of the extended family successfully avoids talking about what school the grandchildren will attend—French immersion or Fransaskoise?"
"Yes, but what will we SEE?" Jon asked once more.
I knew the story was about my family, but I couldn't see it because everything about "it" was so normal. Our experience had become so integrated into our lives that it seemed mundane. It finally occurred to me that the day-to-day, the normal, was what we needed to see—a peek into how our exogamous family works, and doesn't work, when we just get together and talk.
So, I asked my family to gather at our 750-square foot cabin an hour northeast of Saskatoon—the place we normally spend our summers—and I invited them to engage in our first conversation about language and identity.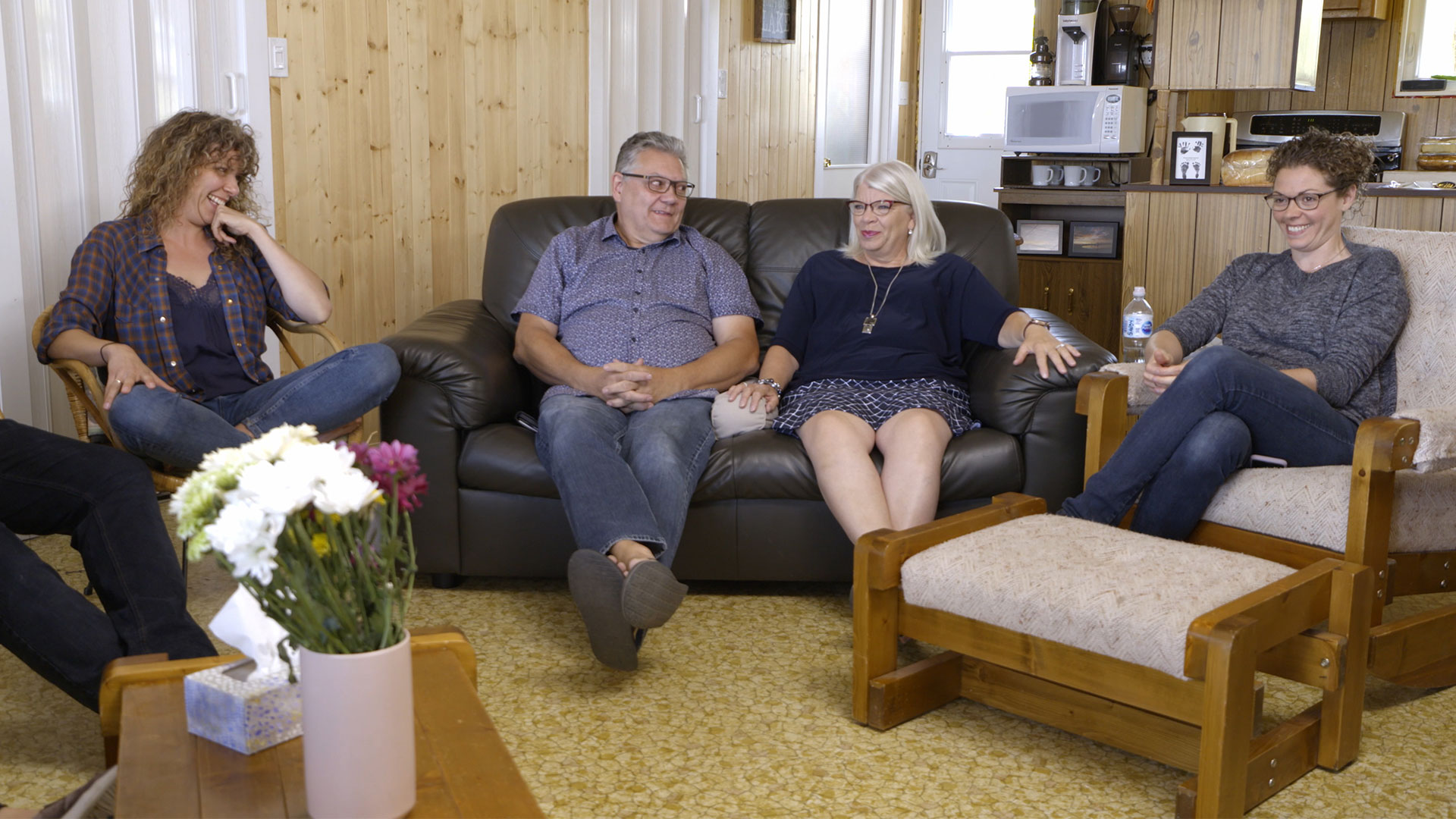 Shooting at the lake allowed for the closeness of our family to be felt through the film. That's what people tell me after they watch it: "You seem like a great bunch." We are. While we don't always agree on how or if we identify as francophone, I don't think we have to. We respect each other's decisions and find ways to support each other. Against all odds, and despite our differences of opinion, we've successfully ensured the intergenerational transmission of the French language and francophone identity. That's a huge win.
Making sense of identity-related tension is a struggle that hasn't been mirrored back to francophones very often. It's even rarer to see it play out in an exogamous environment where anglophone parents nurture the francophone identity of their children as much as their French-speaking partners. I'm proud that French Enough shines a light on this reality. If it weren't for my mom, none of her children, nor her grandchildren, would be the French speakers we are today.
Alexis Normand has created critically acclaimed music, both as a solo artist and as a member of the internationally touring trio Rosie & the Riveters. She recently shifted her practice to include documentary filmmaking with a focus on stories that explore identity, language, belonging and roots. Alexis wrote and directed the short documentary French Enough (2022) for the National Film Board of Canada.
Pour lire cet article en français, cliquez ici.
Discover more Educational blog posts | Watch educational films on NFB Education | Watch educational playlists on NFB Education | Follow NFB Education on Facebook | Follow NFB Education on Pinterest | Subscribe to the NFB Education Newsletter