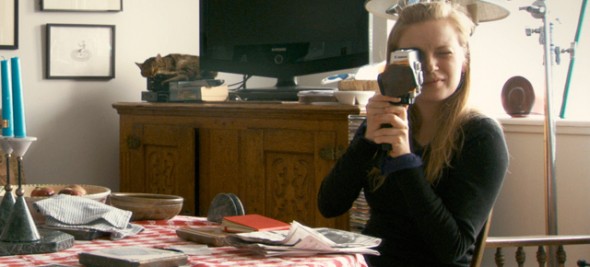 GGPAA | 8 Short Films to Celebrate the Achievements of Great Canadian Artists
Films
News
Every year since 2008, we've commissioned filmmakers to make short films honouring the recipients of the Governor General's Performing Arts Awards (GGPAA), Canada's most prestigious honour in the performing arts.
With past awardees as well-loved and varied as RUSH, Paul Gross, Bryan Adams and Buffy Sainte-Marie, and filmmakers like Denis Villeneuve, Nettie Wild or Kim Nguyen, it is no surprise that these collaborations were often felicitous.
Earlier today, the names of the 2013 GGPAA winners were announced in Montreal, along with that of the NFB filmmaker appointed to pay them tribute. Here they are, listed by category.
Lifetime Artistic Achievement
Violinist Andrew Dawes (Director : Lisa Jackson)
Singer-songwriter Daniel Lanois (Director : Éric Morin)
Filmmaker Jean-Pierre Lefebvre (Director : Simon Galiero)
Actress Viola Léger (Director: Rodolphe Caron)
Dancer Menaka Thakkar (Director: Arev Manoukian)
Stage and TV actor Eric Peterson (Director: Kevin McMahon)
Ramon John Hnatyshyn Award for Voluntarism in the Performing Arts Recipients
National Arts Centre Award
The short films will premiere at the 2013 Governor General's Performing Arts Award Gala, on 1 June 2013, and will be available online for free streaming shortly thereafter.
In the mean time, enjoy 3 fun shorts from past editions: William Shatner Sings O Canada (William Shatner, 2012),  A Composer's Dream (Howard Shore, 2012), and Family Band (The Tragically Hip, 2008).
William Shatner Sings O Canada
A Composer's Dream
Family Band
Updated on June 3, 2013: The 2013 GGPAA films are now available to stream online.