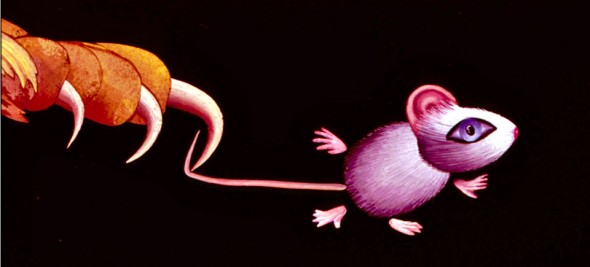 Evelyn Lambart | Watch 6 Stunning Shorts by the First Lady of Canadian Animation
Films
However counterintuitive, constraints are crucial to creativity. Constraints impose a set starting point. They force us to solve problems and come up with innovative twists.
A convincing case in point is the visual splendor of Evelyn Lambart's animation.
Known as the First Lady of Canadian Animation, Lambart (1914-1999) was hearing-impaired from a young age, something she later credited with focusing her attention on the visual world. As a child, she was given paint boxes after paint box and encouraged to paint and draw.
"The way I was brought up was to think of yourself as a person who had an obligation to use your talents in any way you could," Lambart said.
An Ontario College of Art graduate, Lambart was the first woman animator to ever join the NFB, in 1942.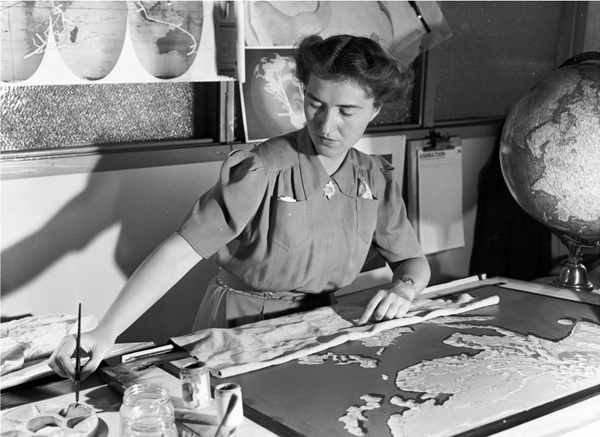 "Ottawa was my home, and [John] Grierson was just starting the Film Board. So I thought 'Well I'll go down and see.' So I applied, and they said come back on Monday. There was a thing called the title department, and there were about four people there, of which Norman [McLaren] was one, and I was employed as a letterer, but they soon found out that I didn't know anything about lettering. But they were very sympathetic with me, because I had been to art school and I probably had a broader education than some of the other ones. Then they discovered there were other things I could do, and so they thought they'd keep me. The war was on and there was a tremendous need of films for public education. […] Well, I remember one of the first things I did was a diagram about how to cut up meat economically."
After a dozen collaborations with Norman McLaren, Lambart "went solo," developing her own uniquely individual animation technique.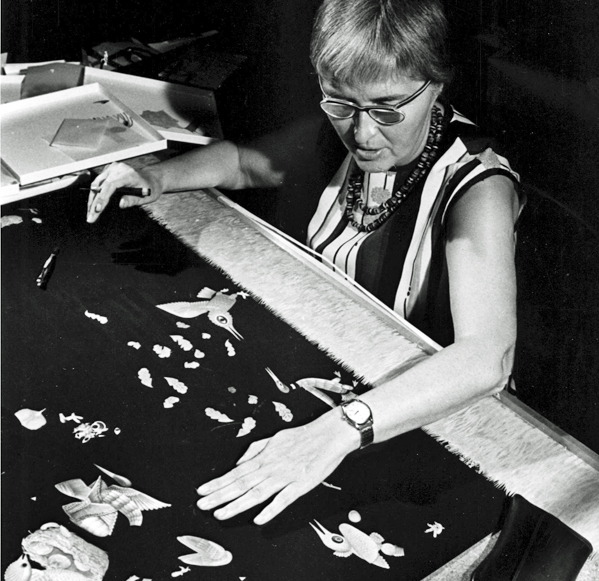 "I wanted to help Norman [McLaren] to work out his ideas, but I realized that I could do more than that. I'd sit there and think 'Come on Eve, you've got to make some films of your own.' And it was a bit of a stretch for me to realize that my opinion mattered — you see I was so accustomed to discussing everything with Norman and coming to a consensus about something, and suddenly I had to make all of my decisions myself."
Lambart's first solo film, Fine Feathers (1968), brilliantly demonstrates how good she was at making decisions herself. The film showcases her exquisite paper cutout technique (in which cutouts are transferred to a lithograph plate, painted and then animated) and offers a linear narrative — a clear departure from McLaren's more abstract films.
"I loved to do the whole job myself, you know, figure out what you need to tell your story, and then to make it myself, to design the character and paint it and draw it and then to sit under the camera and move it. I did all the shooting myself too. I used to hope I was making films that were simple enough for children but still interesting to adults."
As each and every one of Evelyn Lambart's vivid short films makes clear, the First Lady of Canadian Animation won her bet. Inspired by English folklore, Aesop or Jean de la Fontaine's fables, Lambart's films are straightforward enough for little ones, yet deeply satisfying for grown-ups, who will agree the animator was indeed a virtuoso of visual communication.
Binge-watch them all below.
*
Mr. Frog Went A-Courting : A handsome frog wins a mouse for his bride and all is well with the world… until the wedding breakfast.
Mr. Frog Went A-Courting, Evelyn Lambart, Office national du film du Canada
 *
The Lion and the Mouse : Little friends may prove great friends.
The Lion and the Mouse, Evelyn Lambart, Office national du film du Canada
*
The Hoarder : A greedy blue jay learns a lesson about sharing.
The Hoarder, Evelyn Lambart, Office national du film du Canada
 *
Fine Feathers : The wind teaches a blue jay and a loon the consequences of vanity.
Fine Feathers, Evelyn Lambart, Office national du film du Canada
*
Paradise Lost : Air pollution caused by human inventions threaten birds, butterflies and other woodland creatures.
Paradise Lost, Evelyn Lambart, Office national du film du Canada
 *
The Town Mouse and the Country Mouse : Better to live simply and in peace than in luxury amidst danger.
The Town Mouse and the Country Mouse, Evelyn Lambart, Office national du film du Canada
*
For more on the trailblazing animator and her work, watch this 5 minute short from Making Movie History – A Portrait in 61 Parts.