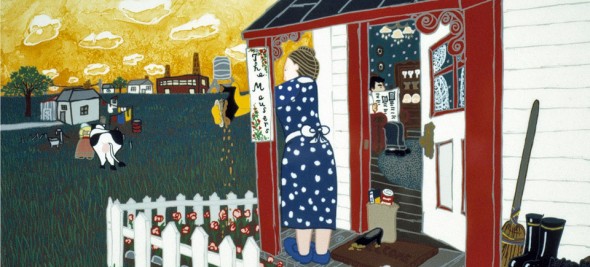 Little Animation on the Prairie | Watch 5 Free Shorts About Canadian Prairie Life
Films
With The Grasslands Project launching later this week, we've been dreaming of Canada's big, bold Prairie provinces lately.
A production of the North West Studio, Grasslands  is a community-inspired initiative to document contemporary life on the southern Prairies through a series of short docs. (They're stunning, by the way. Check them out.)
But what about Prairie animation? We realized a little tour was in order…
1. There are all kinds of characters out in the Prairies…
So you think you can fly? So did Bill Gibson
2. Open horizon, endless skies: everything seems larger than life
Including some of its people
The Giant, Denis Nokony, provided by the National Film Board of Canada
3. Getting around can sometimes get a little hairy
Especially long road trips with lots of siblings and zero change in scenery
4. Outsiders can have a hard time fitting in
Cattle ranching isn't for dainty hands, man
5. But neighbours always find a way to get along… or even!
More pie, neighbour dear?
Pies, Sheldon Cohen, provided by the National Film Board of Canada