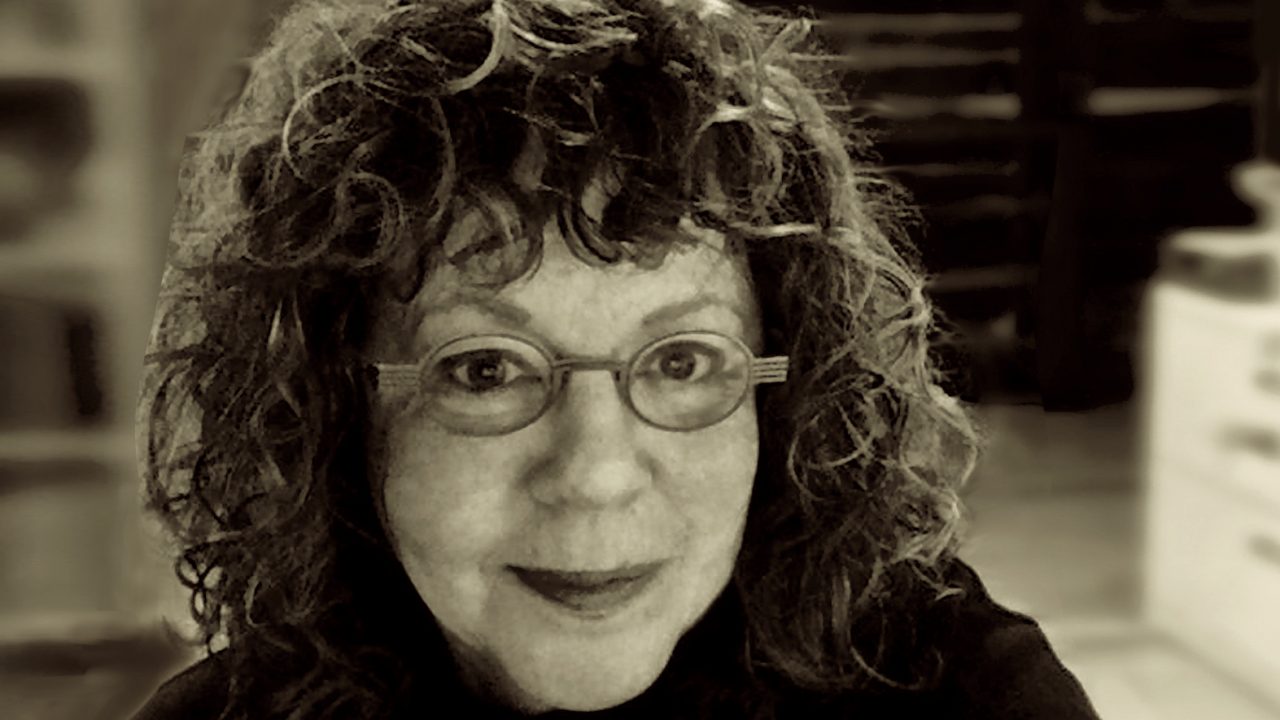 The Call of the Cimbalom: Judith Gruber-Stitzer on Film Scoring
Some careers are carefully planned. Others are happy accidents.
It was 1986 and Judith Gruber-Stitzer had tickets to see Laurie Anderson. While standing in line outside the Montreal venue, she ran into Bonnie Klein, one of the leading lights at Studio D, the newly formed women's unit at the National Film Board of Canada. The two got talking and Klein issued a casual invitation. Why didn't Gruber-Stitzer swing by the studio with her demo tape?
Gruber-Stitzer had blown into town a few years earlier, an American hippie with a mandolin, and had quickly jumped into the lively local musical scene, performing with avant-garde acts like Wondeur Brass and poet/musician Marie Savard, sharing the stage with major Quebec artists like Pauline Julien and Gilles Vigneault, and learning a new language and culture with gusto.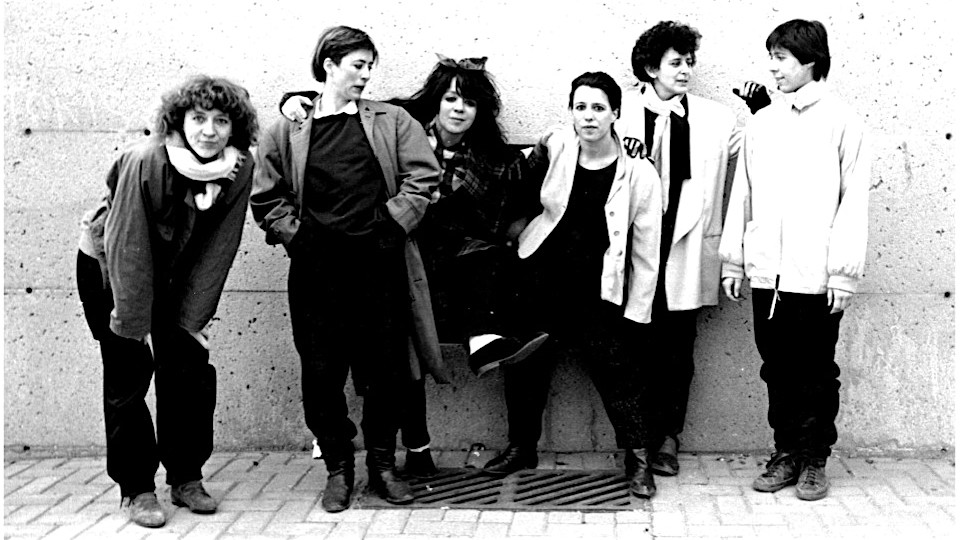 But although a gifted and enthusiastic musician, she'd had no formal musical training and had never considered a career as a composer. Cue happy accident.
"Studio D offered me a contract to score three short documentaries — and that contract changed my life," she says. "Montreal real estate was deflated at the time and I was able to buy a house with that first contract. So it really changed my life."
Working from a studio next door to that same house, Gruber-Stitzer has gone on to amass over eighty major credits, collaborating with renowned directors like Caroline Leaf and Robert Altman, creating soundtracks for Oscar-nominated animation like Animal Behaviour, Wild Life and When the Day Breaks and countless other award-winning titles.
"I'd already learned the fundamentals of composing and arranging from my years with Wondeur Brass," she says, "and my B.A. in English was also a great help. I may not have studied music but I had a knowledge of literature and the art of storytelling. That helps when you're scoring to picture, when you need to analyze a film's dramatic structure and decide how best to support the story and characters."
As eclectic as she is prolific, she moves easily between live action and animation. Her recent credits include the score for Conviction, a hard-hitting feature doc about women inside Canada's prisons, and she's currently working on a moody Slavic-inflected score for new work by star animator Paul Driessen — where she gets to compose for cimbalom, an instrument rarely heard outside Central European musical traditions. The cimbalom accompanies a small choir…singing in Russian.
"Composing for film has brought so much into my life, musically speaking and in all kinds of other ways," says Gruber-Stitzer. "I get to reinvent my musical palette for the needs of each film. I've never worked with a cimbalom before, for example, and I rarely work with a choir, let alone one singing in Russian! Some of the McGarrigles are part of this particular group, so we're getting help from a Russian speaking coach. It promises to be a fun little musical adventure for all involved."
She first worked in auteur animation back in 1991, when Caroline Leaf asked her to write music for Two Sisters. Her spacious score worked beautifully with Leaf's inventive animation, fluid imagery etched directly onto tinted film stock, and the film got a rave review from The New York Times, winning top honours at Annecy and other major festivals.
Gruber-Stitzer has since developed a special affinity for auteur animation, composing scores and creating sound design for over 20 NFB titles alone. "There's something quite special about scoring auteur animation," she says. "Each film is unique. Animators labour over each frame so every collaboration is different, precious in its own way. If it's going to work I need to be in synch with the filmmaker — emotionally, intellectually, creatively — and in that respect it's not unlike collaborating with other musicians. "
I asked her to talk about her experience working on three extraordinary NFB animated shorts:
Turbine: Do I hear a tango?
Turbine, Alex Boya, provided by the National Film Board of Canada
Sound and film have been dance partners of sorts from the get go. The Lumière brothers, already sensing how the two would complement and complete each other, famously hired a pianist for their first public screening. As legendary American editor Walter Murch puts it, "Cinema and music fit together like yin and yang."
They form a particularly effective partnership in Turbine, surreal animation by Bulgarian-Canadian filmmaker Alex Boya that premiered to universal acclaim in 2018. Inspired by vintage copperplate etchings, Boya crafted a dark story of seduction, a sinister yet oddly tender pas-de-trois that plays out against a war-scarred Kafkaesque cityscape — and Gruber-Stitzer's score, variations on a gloriously off kilter tango, provides the perfect accompaniment.
"The idea of a tango came to me immediately, " says Gruber-Stitzer who came onboard late in the game, after other soundtrack options had been rejected. "Animation is always a suspension of disbelief, and that's particularly true with Turbine. It's such an improbable love story, with characters we barely recognize as human, and I thought a tango would humanize them somehow."
A successful score, she says, should introduce fresh elements into the mix, not merely reinforce what's already onscreen. "I try to discern the intent of any given scene, to create music that adds something new. With Turbine there was no dialogue, always interesting for a composer, so I wanted the music to help the story. A tango immediately establishes the idea of a relationship, one that's shifting and evolving, going through different stages. It was a kind of film scoring shorthand: As soon as audiences hear a tango, they subliminally think of people entangled in a complicated and passionate bond."
Her sinewy score is elegantly offset by sparse sound design by Olivier Calvert, and Alex Boya made a point of acknowledging the vital contribution made by his sound team. "The final touch that electrified the stern visual content into the emotional realm was the magnificent music and sound design, a blood transfusion from Judith Gruber-Stitzer and Olivier," he said in an interview with GetReelMovies.
When it came time to record the score Gruber-Stitzer assembled a stellar ensemble of Montreal musicians — a line-up featuring Melanie Bergeron on accordion, Chantal Bergeron on violin, Amanda Keesmaat on cello and Tom Mennier on piano. "I get to work with so many great musicians from an eclectic array of musical worlds," she says. "It's one of the great pleasures of the job."
Over the years she's worked with musicians from across the spectrum, from jazz and classical to electro-acoustic and hip hop. She delights in making new musical contacts and in experimenting with off-beaten-track instruments like the cimbalom — or shofar, an ancient type of horn, most often associated with Jewish ritual, that can be heard on her soundtrack for The Battle of San Romano, 2017 animation by Swiss filmmaker George Schwizgebels. "That one was fun. I managed to find a clarinettist who had one and who could play the thing. We had to tune it with masking tape. A few years later, when I was scoring Janet Perlman's trailer for the 2019 AnimaMundi Animation Festival, I recorded the entire soundtrack with a beatboxer. I just love this kind of stuff, finding new and weird sounds."
Among her most frequent collaborators is the uber-talented David Gossage, a multi-instrumentalist, composer and arranger who often assists on bigger projects. "David can do pretty much anything. He's a fantastic arranger for one thing, and he knows everybody so is always recommending musicians. He's my second pair of ears, and when you work on your own, you really appreciate that. It's easy to become too enamoured of your own work."
Turbine circulated widely, winning Best Animation Short at New York City's Short Film Festival and a Special Mention in the Best Canadian Animation category at the Ottawa International Animation Festival. It was produced by Jelena Popović and executive produced by Michael Fukushima at the English Program Animation Studio, with sound design by Olivier Calvert.
The Bulgarian-born Montreal-based Alex Boya is an alumna of Hothouse, the NFB's mentorship program for emerging animators, and his Hothouse film Focus earned a Special Mention at the 2015 Ottawa International Animation Festival. He's worked extensively with Polish animator Marta Pajek, assisting her on the celebrated Impossible Figures Trilogy and he's currently working on a new film of his own.
When the Day Breaks: Channeling Eddie Cantor
When the Day Breaks, Wendy Tilby & Amanda Forbis, provided by the National Film Board of Canada
When the Day Breaks caused an immediate sensation when it premiered at Cannes where it won the 1999 Palme d'Or for Best Short. It went on to nab an Oscar nomination and over thirty international awards, cementing the reputation of co-directors Wendy Tilby and Amanda Forbis as major talents in the film animation arts.
In ten minutes of gorgeously crafted animation, Tilby and Forbis fashion a sweeping reflection on mortality and the elusive quality of happiness. The film evokes "a universe, not just a story," said film critic Mario Bonenfant, writing in Séquences, drawing comparisons to the cinema of Sergei Eisenstein.
Tilby and Forbis presented Gruber-Stitzer with a novel challenge. "They gave me a very specific mandate. They wanted two songs, songs that evoked a certain period in popular music, the kind of thing you'd find at a flea market, recorded on vintage wax cylinders. The thing is, I don't usually like hearing songs in animated films. A song tends to overwhelm a delicate short, turn it into a music video. But this was different. Wendy and Amanda had brilliantly tied the songs to the characters. Plus I understood exactly what they wanted."
"It's a specific genre of music, and not everyone gets it, but I grew up in New York and New Jersey, with parents who loved all those old vaudeville singers. They'd sing along to the records. The first album I ever owned was an Eddie Cantor record — followed by the Beatles. So the job fit my personality. David Gossage did some research for me, found some old scores at the McGill library which were useful."
The title tune was recorded by none other than Martha Wainwright, still in the early stages of what has blossomed into an international career. "I went to see Martha at the Spectrum and she sang this old Edith Piaf song. She did a beautiful job, singing with that funny little vibrato that's so typical to that period. The next morning I called Wendy and said, I think we've found our singer."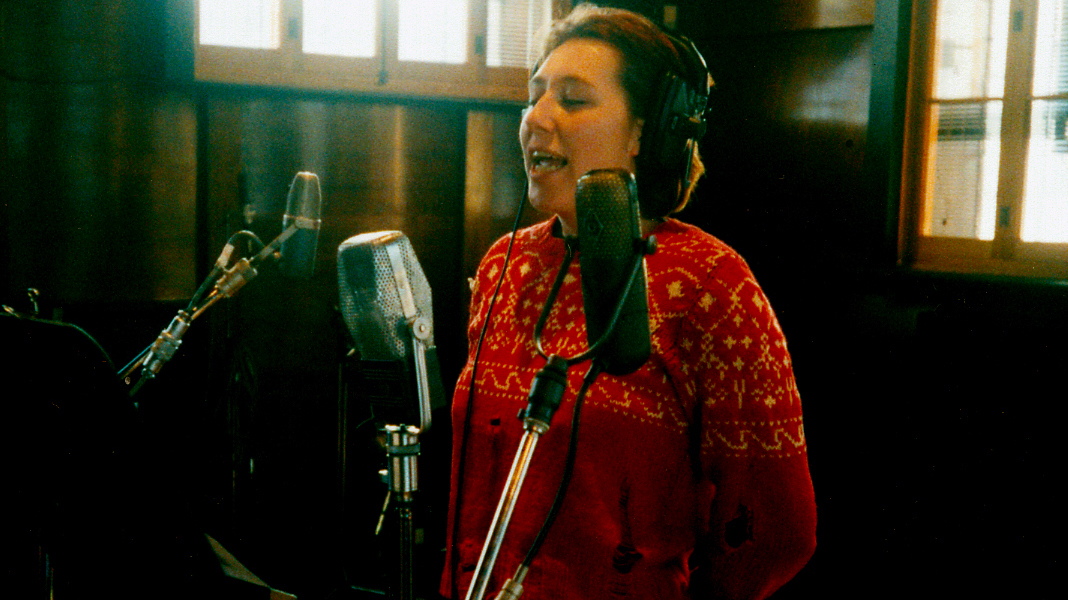 The second song, a yearning ballad called Prairie Blue, is sung by Chaim Tannenbaum, another member of the McGarrigles' extended musical family. "Chaim is a tenor and has a wonderful chest voice. He's best known for singing Pete Seeger material, but I had a hunch he could do it. He's great at taking direction and sang with a beautiful light vibrato. It was just perfect."
Gruber-Stitzer first discovered the McGarrigles in the 70s, before moving to Montreal. "I'd just finished college, was living in Alabama at the time, and a Canadian visitor left me a cassette copy of Dancer with Bruised Knees. I listened to it obsessively. The harmonies! The McGarrigles became part of Montreal's mystique for me."
Decades later she's become a friend and collaborator of the far-flung clan. The score she's currently creating for Paul Driessen's film includes vocal parts for Chaim Tannenbaum and musician/writer Dane Lanken, husband to Anna McGarrigle. In 2015, when crafting the score for Sheldon Cohen's My Heart Attack, she had Lily and Sylvan Lanken, Anna and Dane's children, sing over the final credits. The tune? The aptly chosen Heartbeats Accelerating, from the McGarrigles' 1990 album of the same name.
The instrumental tracks for When the Day Breaks were recorded at Montreal's legendary RCA Victor Studio, sadly recently shuttered, where scores of international artists, everyone from Oscar Peterson to Sinead O'Connor, had recorded over the decades. "It was a beautiful space, with walnut veneer walls and great acoustics," says Gruber-Stitzer, "and we did it old style, with the musicians forming a circle around a central microphone, and just a couple of spot mikes."
Assembled around that microphone were some of Montreal's finest players: Richard Beaudet, Collin Biggin, Tom Gossage, Philippe Dunnigan, Normand Guilbealt, Frédéric Lefebvre, Marc Villemure, with Kevin Dean on trumpet and Eric Longsworth on trumpet and musical saw. Listen for Dean's muted playing over the final credits — and watch for the directors' fleeting visual valentine to Gruber-Stitzer just after the 7-minute mark.
When the Day Breaks was produced by David Verrall, and executive produced by Verrall and Barrie Angus McLean at the English Program Animation Studio. Gruber-Stitzer got assistance from David Gossage on the musical arrangements. Andy Malcolm created the Foley and Marie-Claude Gagné edited the sound.
Tilby and Forbis each created their own works with the NFB (Strings and The Reluctant Deckhand) before co-directing When the Day Breaks and they've gone on to work together on numerous animation projects. In 2011 they reunited with Gruber-Stitzer when she wrote the score for Wild Life, NFB-produced animation that earned them yet another Oscar nomination. In 2018 they were honoured with the Winsor McCay Lifetime Achievement Award from ASIFA-Hollywood in recognition of their contribution to the animation arts.
Bully Dance: When constraints set you free 
Bully Dance, Janet Perlman, provided by the National Film Board of Canada
Gruber-Stitzer first worked with Janet Perlman in 1996 when she composed a witty score, riffing off mid-century lounge jazz, for Dinner for Two, the first title in a five-part animation series called ShowPeace. Conceived and developed by Perlman as tools for conflict resolution, ShowPeace would win the Berlinale's UNICEF Jury Prize and scores of other major prizes.
Bully Dance, another title in the series, saw Perlman working with computer animation tools for the first time. Employing kaleidoscopic abstract visuals, she would craft a sophisticated non-verbal story about bullying behaviour, and give Gruber-Stitzer a very specific brief. She wanted an all-percussion soundtrack.
But constraints can be liberating. "That's something I learned from Caroline Leaf," says Gruber-Stitzer. "She was afraid of editing, she once told me, claimed she didn't know how to do it, and as a result she developed that amazing technique of morphing from one scene to the next. So when Janet gave me that constraint, I saw it as a fun challenge to compose an entire soundtrack with percussion. I had to work with percussion the same way I would with an orchestra, using different timbres to create melodic and dramatic movement."
She initially planned to make a quick scratch track, sound that would guide Perlman as she proceeded with animation. "That was the plan, to make a preliminary metronome track. We'd looked at the animatic together, decided on a tempo for each section. As the drama escalates, the tempo accelerates. But then I got carried away — I was having a great time banging away with so many drums — and by the time Janet actually started animating I'd finished most of the soundtrack."
Working from a couple of foundation tracks, recorded by a professional percussionist, she went to town with her toy box of sound samples — different drum sounds to cue specific characters, swishing cymbals and rattling shakers to create colour and heighten tension, and a whole battery of bells and whistles to add sonic punctuation. Responsible for both score and overall sound design, she added final percussion effects during foley. "It worked out well," says Gruber-Stitzer. "Janet's a dancer, has a great sense of rhythm, and she was able to feed off the soundtrack as she animated."
Bully Dance received thirteen awards, including the Grand Prix de Montréal and Best Short Film at the Chicago International Children's Film Festival, and has been used widely as an educational resource. The Electronic Journal of Sociology calls it "an appealing, sensitive and elegant look at intimidation and vicitmization in school (and in every day life)."
The film continues to find new audiences, ratcheting up over 190,000 views on YouTube. "I had a little 6-year-old boy in my studio the other day, doing voices for Paul Driessen's film," says Gruber-Stitzer, "and I was astonished to learn that he knew the film. He and his father had watched it together lots of times." Bully Dance was produced by Marcy Page and executive produced by David Verrall. Gruber-Stitzer created by the score and sound design.
Perlman's work has earned an Emmy, an Oscar nomination and scores of festival grand prizes. She has taught animation at Harvard, the Rhode Island School of Design and Concordia, and maintains a parallel career as the author/illustrator of children's books. She and Gruber-Stitzer are partners in the Montreal-based Hulascope Studio, which produces a range of animation for TV. They have worked together on several NFB animated shorts, including Monsieur Pug, Invasion of the Space Lobsters and Penguins Behind Bars, a parody of women-in-prison B-movies coproduced with Hulascope.
Never happier than when she's making music for movies, Gruber-Stitzer is about to embark on a new project with Perlman, one that steers her back into the musical orbit of the McGarrigles. She'll be the music consultant on La Complainte pour Ste-Catherine, animation inspired by a much-loved song from the McGarrigles' extraordinary and evergreen debut record. The project was recently greenlit for production in the French Program Animation Studio. But that's a subject for another post…
---
WATCH LES FEMMES DE MÉTIER CONFERENCE (IN FRENCH):