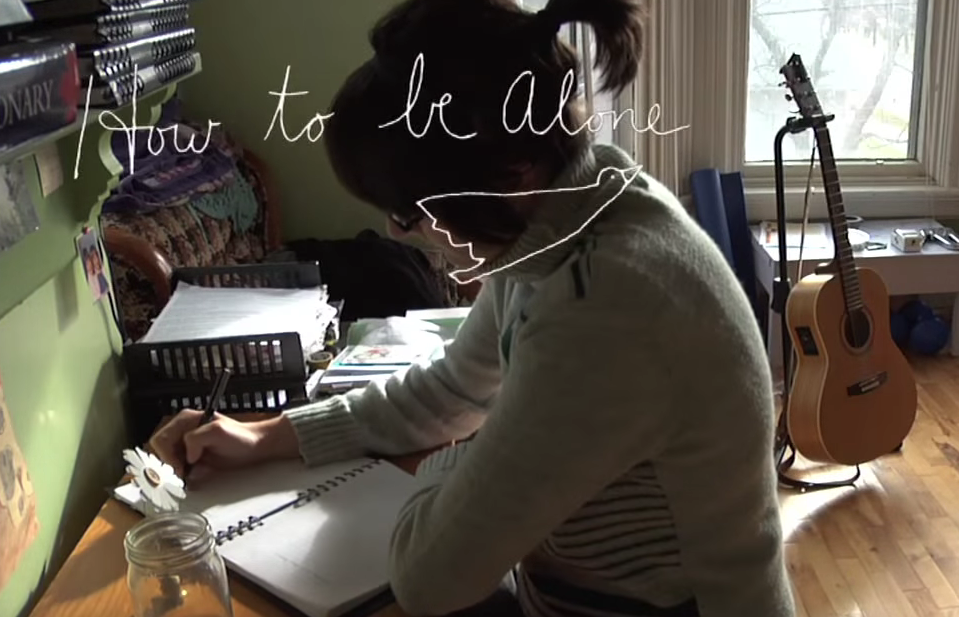 Andrea Dorfman on How To Be Alone
Earlier this week, an interesting video called How To Be Alone popped up in my Facebook feed. I loved it instantly and recognized something familiar about the style of animation. It turns out it was done by Andrea Dorfman, the filmmaker behind Flawed, which happens to be one of my favourite NFB productions from the past year.
I shared the video on both Twitter and Facebook, but I was still curious. Where did this project come from? Where is it being shown? And most importantly, what is it about this short little animated poem that has everyone talking? So I thought I'd ask.
Julie Matlin: How did this project come about?
Andrea Dorfman: When Tanya Davis [the poet] and I first became friends a few years ago, I had just started a relationship after being single for four years and she was going through a break-up. We spent a lot of time talking about the idea of being alone, how, despite feeling uncomfortable with it, we all need to deal with it. It's part of our humanity.
No matter how connected you feel to someone else, to your community, there will be times when we feel alone or lonely.
So, Tanya had made her first CD, Make A List, which was a collection of songs and poems. I LOVED it and was truly inspired by it, so I asked her if I could make a film to one of her poems.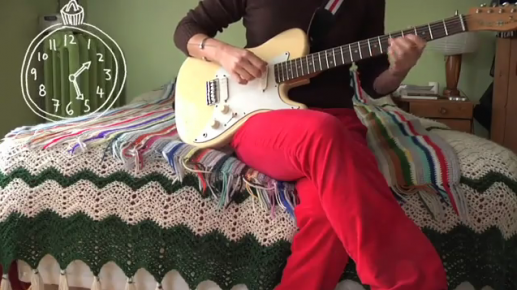 She was excited to collaborate but suggested making a film for a new – yet to be written – poem and suggested I give her a theme as a starting point. Based on our endless conversations of love vs. alone-ness and feeling lonely despite love, I said, "Okay, here's the title – How To Be Alone – now go!"
We applied to the short film program Bravofact, received a grant to make a film and the rest is history.
JM: Where is the film being shown?
AD: The film has already been screened at a handful of film festivals (Toronto Short Film Fest, St John's Women's Film Fest, Atlantic Film Festival…to name a few) and will be shown at the Zebra Poetry Film Festival in Berlin in October.
But now that it's on YouTube, it's festival/broadcastable life is probably over. At the end of July, I made the decision to upload it because I really feel that the more people who can see it the better.
JM: Why do you think the film has resonated to such a great extent?
AD: It goes back to our need to belong. I think, as social primates, we want to feel a strong sense of belonging either in a relationship or to a community –  or both. But also intrinsic to our humanity is a feeling that we are truly alone.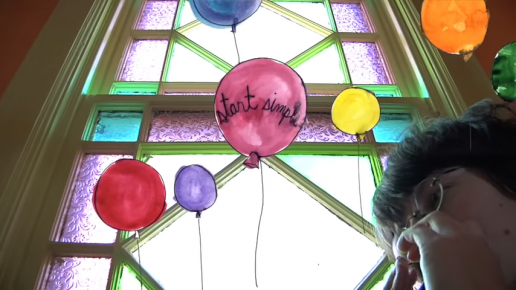 It doesn't help that we live in a "couples' world" in that the message is that if we're not in a couple, we don't count. Before my present relationship, I was single for a few years and I really felt this… But once I got over these feelings of loneliness and insecurity, I started to find a lot of power in the exploration of being alone.
I think the video resonates because we ALL feel alone at times in our lives –  it's a universal state of being, part of our humanity – and I think to hear the incredibly honest words of Tanya Davis' gorgeous poem helps everyone feel a little less alone in our loneliness.
---
2020 update: 
Resonate it has! Since the time of original publishing,  Andrea Dorfman and Tanya Davis' hugely popular video How To Be Alone has become a book and got a sequel.
Ten years later, this creative duo has reunited to pull on our collective heartstrings in another popular and poignant piece: How to Be at Home. Produced as part of the NFB's The Curve, this new short creatively captures the emotional experiences of isolation since the start of the COVID-19 pandemic and invites you to lean into loneliness—and know you're not alone in it.
Watch

How to Be at Home:
How To Be At Home, Andrea Dorfman, provided by the National Film Board of Canada
Don't forget to check out the rest of Andrea Dorfman's NFB works here.