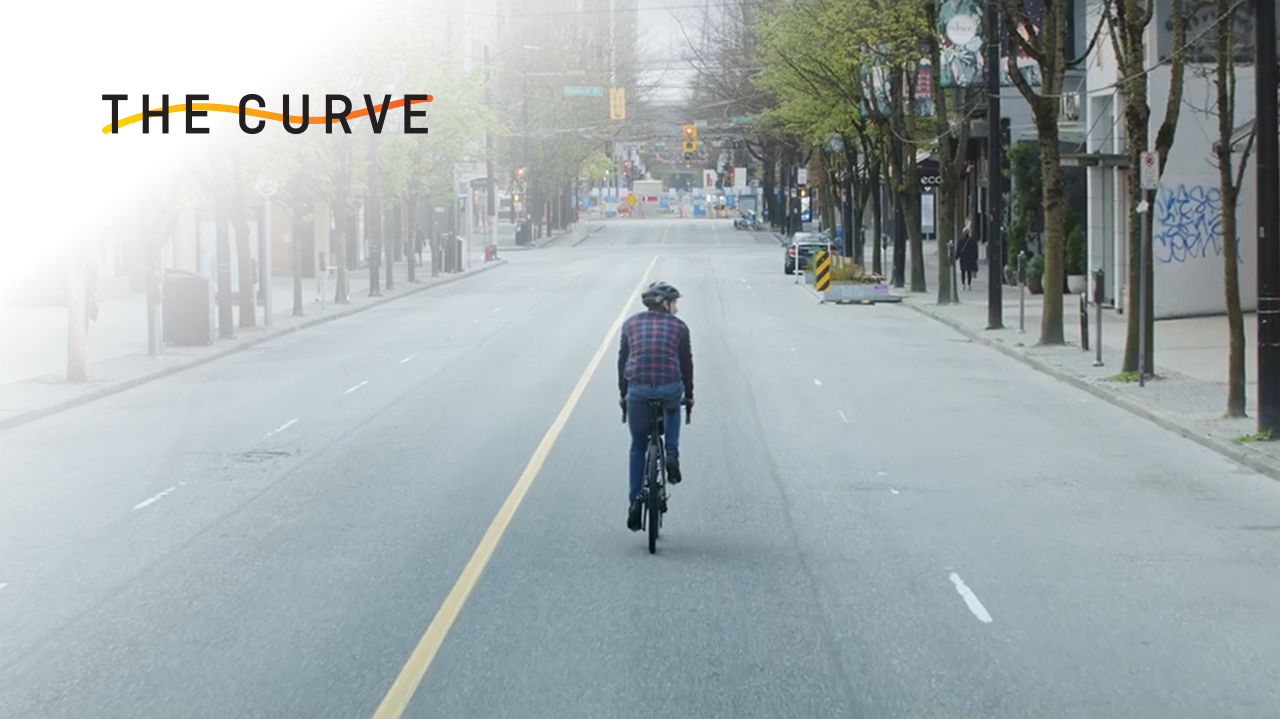 The Curve: Social-distancing stories that bring us closer together
As the country and the world face the historic challenges of the COVID-19 pandemic, production is now under way at the NFB on The Curve, a collection of approximately 30 projects by more than 40 Canadian creators that will give voice to those touched by the pandemic, in communities from west to east and far into the North.
Launching this summer, The Curve will explore and share the everyday ups and downs of ordinary Canadians navigating their way through the pandemic, expressed in animation, documentary and digital storytelling formats.
The projects will cover a diverse range of topics: how this crisis has made many Canadians more introspective and meditative, while creating or amplifying social challenges, in both rural realities and urban settings.
Don't miss the two first projects of The Curve—available now
60 Day Cycle (NFB English Program)
When society shifts abruptly into pandemic low gear, a lone cyclist embarks on a tour of a muted metropolis. Emerging from the wilderness, he enters the city core, documenting how shuttered shops and empty streets gradually reawaken to a new reality. Discover 60 Day Cycle on the NFB's Facebook page.
Parenthèse (NFB French Program)
Seven artists bear witness to daily lives that have been radically transformed (. Under the gaze of artists from the world of animation and illustration, the day-to-day routines of seven citizens of all ages and from all walks of life are captured. Find these stories on Instagram at @parenthese_onf.
Follow #TheCurveNFB #LaCourbeONF to learn about The Curve's creators and get news and sneak peeks of this work in progress, prior to the launch.