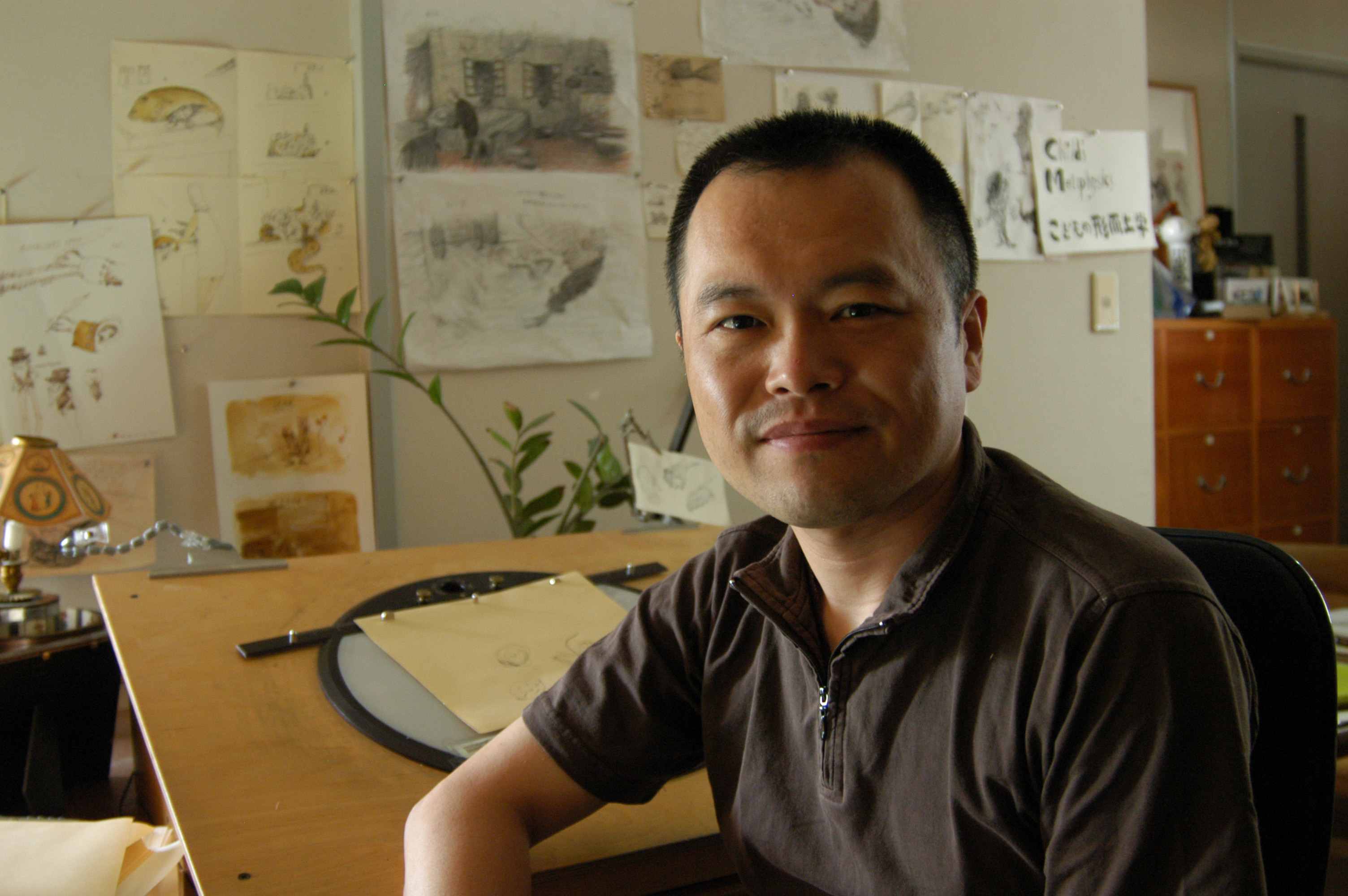 NFB Producer Michael Fukushima on upcoming Koji Yamamura masterclass at the Toronto Mediatheque
The following is a guest post by Tanya Koivusalo.
The NFB Mediatheque is thrilled to host a Masterclass and screening on November 13th to celebrate the work of Oscar®-nominated animator Koji Yamamura. He is the most successful auteur animation filmmaker in Japan today, and his work is internationally renowned.
This special programme, co-curated by Michael Fukushima and Marco de Blois and presented with Toronto Reel Asian International Film Festival, Montreal's Cinémathèque québécoise, the Japan Foundation, and the National Film Board of Canada, represents a small slice of Yamamura's creative output but offers a sense of his unique talent. From his first commissioned works in the early 90s, to his breakout success Atamayama/Mt. Head, through his experimentation and explorations with The Old Crocodile and Franz Kafka's A Country Doctor, this is a must-see programme for anyone craving another look at their Yamamura favourites, and new audiences interested in one of the most influential auteur animators of his generation. Yamamura himself will be in attendance for the Masterclass. I spoke with NFB producer and co-curator Michael Fukushima to find out more about this special one-time event.
Tanya Koivusalo: How did you become aware of Yamamura's work? How long have you been a fan?
Michael Fukushima: The first Koji film I ever saw was Kid's Castle, in 1996, after a visit to Tokyo. But I became a fan with Your Choice! (1999). That was just such a brilliant animation film – artistically, technically and conceptually. It was built from ideas and "direction" from kids that Koji worked with over the course of a few workshops. Really lively, clever and full of fun. Then, of course, I saw his first masterpiece, Atamayama in 2002 and was absolutely overwhelmed. It was with Atamayama that I came to realize, like so many other animation fans around the world, Koji was a genius unlike much of anyone else making animation at that time; or today, for that matter.
TK: What are you working on with him now?
MF: Koji and I have been working on a 12-minute short called Muybridge's Strings for a few years. It's a co-production between the NFB, the Japan Broadcasting Corporation (NHK), and Polygon Pictures from Tokyo. At a first level, it's a film about Eadweard Muybridge, one of the pioneers of motion pictures, but centering on a pivotal moment of violence in Muybridge's life. But really, Muybridge and his obsession with capturing and stopping time is a mechanism for Koji to tell a story about parents and children, about love, and about the inexorable and unstoppable passing of time through our fingers.
TK: What are you excited to talk to him about during the Masterclass? What do you hope the audience will take away from it?
MF: Well, everything, of course. Everything. Specifically, though, we'll talk about his films and his art. How he comes up with his story ideas, what inspires him and motivates him. How he makes the actual artwork (which might surprise most audience members). We'll talk about what the climate is like in Japan for making short animation films and the current bump in international interest in Japanese short-form animation. We'll probably talk a little bit about international co-productions and our current film, though maybe less about that and more about art, pure and simple. I expect the audience to walk away awed by Koji's art and process, and inspired by his story as a filmmaker. And he's just such an open and friendly person, I expect people to leave the Masterclass with huge grins, feeling like they've just spent 90 minutes in a friend's salon.
TK: What's your favourite film by Yamamura, and why?
MF: Yeesh, that's a tough one. Naturally I'll say the film we're working on now is my favourite, because it's brilliant, intimate, poignant and stunningly beautiful. You'll see. But of the films currently out in the world, I'd have to say Atamayama. That film makes me feel so Japanese and yet so alien, to overabundance, simultaneously. The voice is riveting, the music is haunting, the images are gorgeous. And the story is just so humorously macabre that it's stuck with me for almost a decade now.
The Masterclass, on Saturday November 13th at 10 am, is FREE with pre-registration, or $5 at the door. To register, e-mail industry@reelasian.com. The screening program at 12pm the same day is $12, $10 for students, seniors, and Front Row passholders. For more information and tickets, visit www.reelasian.com. Both events are taking place at the NFB Mediatheque, 150 John St, at Richmond St W. Call 416-973-3012 for more information.