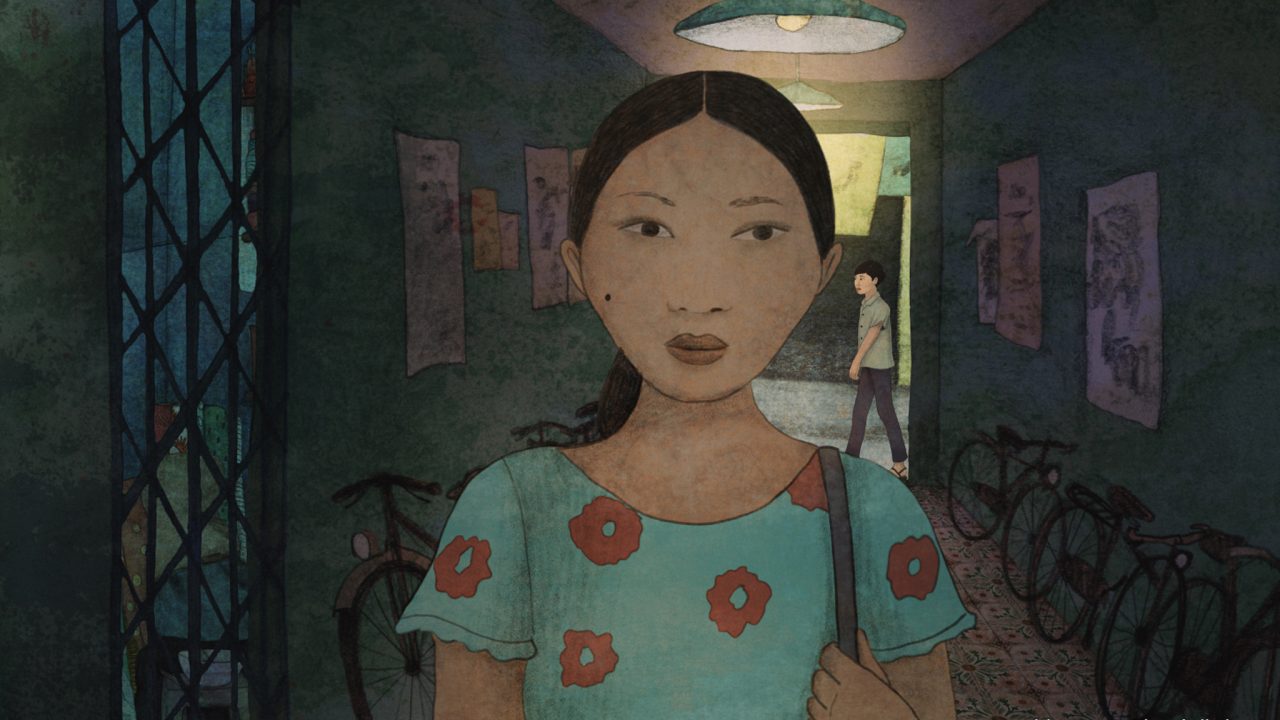 NFB Animation by Filmmakers of Asian Descent: A Brief History | Curator's Perspective
Asia is the largest continent on the planet. It's home to more than half the world's total population and a multiplicity of nations and cultures. Over the past two centuries, and for social, political or historical reasons, countries throughout both American continents—including Canada—have become home to millions of Asian people who've made and continue to make huge contributions to their adopted societies.
May is Asian Heritage Month in Canada, an opportunity for us all to reflect on and celebrate the countless ways Asian Canadians have shaped our country, in myriad fields, from the sciences and technology to the arts and medicine, among many others. To celebrate the occasion, this edition of Curator's Perspective is highlighting some of the work done by Asian-Canadian filmmakers or filmmakers of Asian descent at the National Film Board. I acknowledge the impossibility of covering it all here, given Asian creators' wide-ranging contributions to the NFB and Canadian cinema in general. So instead this blog post will focus on a sampling of animation by Asian filmmakers at the NFB over the last 50 or so years.
Diverse Themes and Topics
The history of NFB animation by creators of Asian descent begins in the late sixties, with titles like Kim In Tae's Korean Alphabet (1969) and it continues its journey to this day with shorts such as Sandra Desmazières' Flowing Home (Như một dòng song, 2021), about two sisters who grew up in Vietnam and were separated by the war between North and South.
Flowing Home (Nh? m?t dòng sông), Sandra Desmazières, provided by the National Film Board of Canada
Another outstanding work is Yuan Zhang's Roses Sing on New Snow (2002), a film about a young girl who cooks mouth-watering meals at her father's restaurant in Chinatown—only to have her father and brothers take all the credit. All these shorts reflect the diversity of themes explored by NFB filmmakers of Asian descent, while also demonstrating beyond a doubt that animation is for audiences of all ages. Roses Sing on New Snow is one of the most pleasant discoveries I've made so far at the NFB: it's a film that both celebrates Chinese culture and showcases stunning traditional hand-drawing animation techniques.
Roses Sing on New Snow, Yuan Zhang, provided by the National Film Board of Canada
Animation by Women of Asian Descent
To commemorate Asian Heritage Month, the NFB has also created a channel called "Animation by Women of Asian Descent," which offers 18 NFB films directed by Asian women filmmakers, many of whom are Canadian.
This channel includes works like Sabina (1991), a short by Katherine Li that's considered to be the first NFB film ever made by an Asian woman. Sabina uses traditional hand-drawing techniques in its impressionistic exploration of sensuality and the feminine imagination. Inspired by Anaïs Nin's poetic writing, the director employs fluid animation to constantly transform the images depicted on screen, i.e., a head turns into wind, wind into shadows, hair into fire, and so on, as shifting colours morph into distinct shapes.
Sabina, Katherine Li, provided by the National Film Board of Canada
"Animation by Women of Asian Descent" also includes Ann Marie Fleming's I Was a Child of Holocaust Survivors (2010), an animated adaptation of Bernice Eisenstein's acclaimed illustrated memoir; Julia Kwan's Blossom (2018), about a young woman's journey to a new country and the promise and possibility of her life blooming like the petals of a flower; and Alison Reiko Loader's Showa Shinzan (2002), which takes place during the Second World War in Hokkaido, northern Japan. This short evokes the look and feel of the Japanese art of Bunraku puppetry (or of stop-motion animation), but in fact the director combined 3D computer animation, archival footage and hand-drawn animation to make the film. Enjoy this rare and beautiful coming-of-age animated short, as well as the rest of the titles in the channel, by clicking here.
Showa Shinzan, Alison Reiko Loader, provided by the National Film Board of Canada
A Plethora of Animated Techniques
One of the key characteristics of NFB animation by Asian filmmakers is the heterogeneity of the films: a wide range of techniques were used to produce these works. For instance, Roses Sing on New Snow and Sabina were made with traditional hand-drawn animation; Blossom is a hybrid of animation and live-action/documentary; and Showa Shinzan combines multiple techniques (3D computer animation, archival footage and hand-drawing). Award-winning artist and illustrator Howie Shia's Flutter (2006) is another incredible example of a mélange of techniques. Flutter is about a young boy who, keen to discover the world, hops the schoolyard fence and disappears into the city, swallowed by the din and decadence of its machines and crowds and automobiles. Shia employs traditional drawings, in addition to computer-generated animation and media, to create this arresting urban fairy tale. A film without dialogue, Flutter won several awards around the world.
Flutter, Howie Shia, provided by the National Film Board of Canada
Asian Communities in Canada
For Asian Heritage Month, the NFB has organized two online conversations with filmmakers of Asian descent. The first one takes place in French on May 10 at 12 p.m., with Sandra Desmazières (Flowing Home) and Keyu Chen (Un printemps). The second one is in English, on May 17 at 1 p.m., and features Howie Shia (Flutter) and Thao Lam (Boat People). For details, visit events.nfb.ca.
The NFB invites you to continue celebrating the legacy of great Asian-Canadian filmmakers by exploring the "Asian Communities in Canada" channel, here—a selection of 33 films, featuring Michael Fukushima's Minoru: Memory of Exile (1992), Ehsan Gharib's Deyzangeroo (2017) and seven animated films by Ishu Patel, including two Oscar-nominated titles, Bead Game (1977) and Paradise (1984).
Enjoy!
Paradise, Ishu Patel, provided by the National Film Board of Canada
---
Header image: Flowing Home (Như một dòng sông) (2021) by Sandra Desmazières