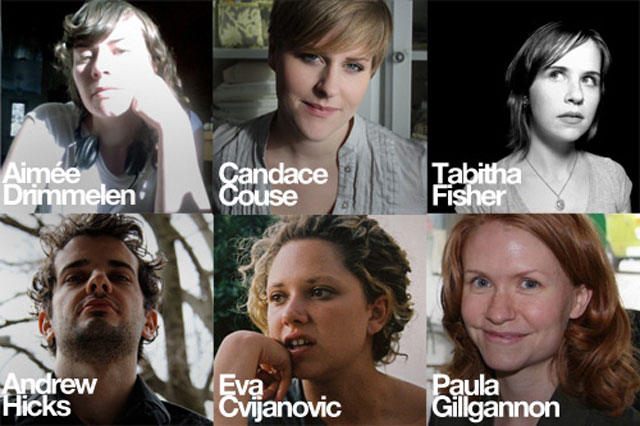 Brand New: Hothouse 7 Filmmakers
The following is a guest post by Jason Lee.
A fresh new crop of filmmakers from across Canada were selected this past week from a pool of over 140 applications:
Aimée van Drimmelen (Qu'appelle Valley, Saskatchewan)
Andrew Hicks (Halifax, Nova Scotia)
Candace Couse (Calgary, Alberta)
Eva Cvijanovic (Montreal, Quebec)
Paula Gillgannon (Montreal, Quebec)
Tabitha Fisher (Toronto, Ontario)
So who are the mystery composers behind the music demos?
Eric Sen aka Kid Koala (tracks 1 & 8 )
Kyle Bennett, Austin Milne, and Devon Welsh aka Pop Winds (tracks 2 & 10)
Darren Fung (tracks 3 & 5)
Rebecca Foon (tracks 4 & 7)
Carrie Haber (tracks 6 & 9)
And finally, the Mentoring Director for Hothouse 7, animator, composer and sound designer Luigi Allemano FTW!