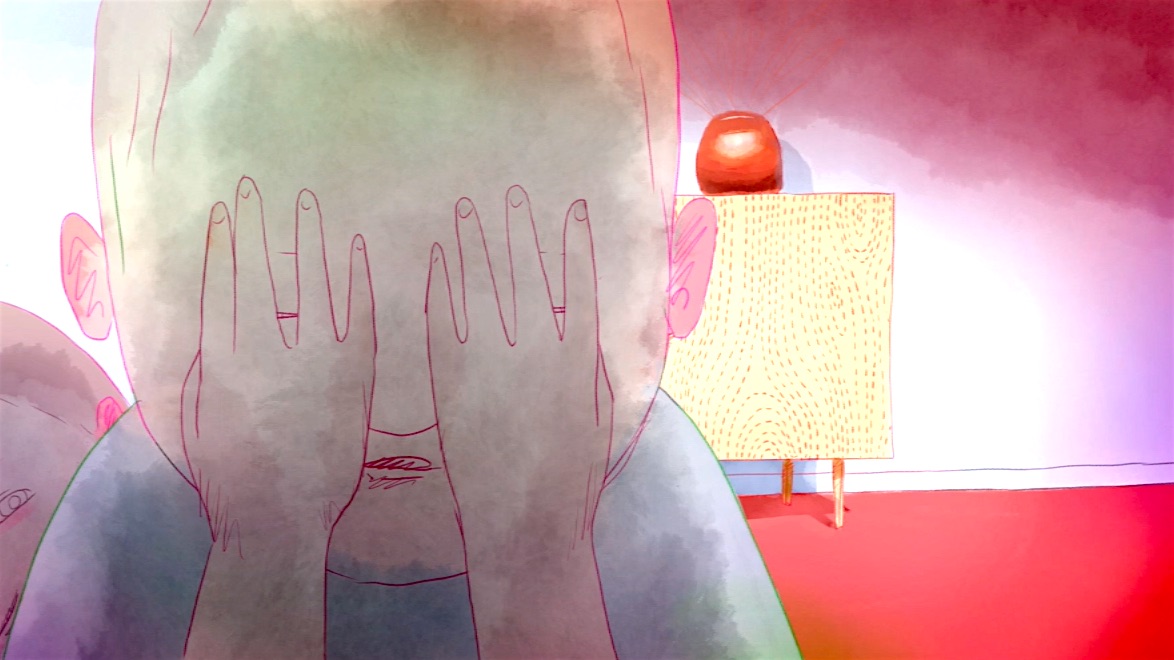 The Internationalist Impulse: New NFB Animation
An internationalist impulse has fuelled NFB animation from the get-go, instilled at the outset by Norman McLaren, the cosmopolitan and wildly inventive young Scot who founded the tradition back in 1941.
Eight decades down the road, as Canada's public producer enters its ninth decade, McLaren's legacy is as vital as ever, with no fewer than seven international co-productions in the works across the two animation studios.
The current slate includes projects with co-producers in France, Germany, Poland, Portugal, Denmark, Hungary and the UK, and features work from top tier talent from across the globe. Three co-pros are underway in English Animation; Daniel Gray's Hide (France/Hungary/Canada), Marta Pajek's Impossible Figures and Other Stories I (Poland/Canada), and Joanna Quinn's Affairs of the Art (UK/Canada). And four more are in the works in French Program: Andreas Hykade's Altötting (Germany/Canada/Portugal), Sandra Desmazières' Comme un fleuve (France/Canada), Michal and Uri Kranot's Hangman at Home (Denmark/France/Canada) and Janice Nadeau's Harvey (France/Canada).
"McLaren saw himself as part of a global community of artists"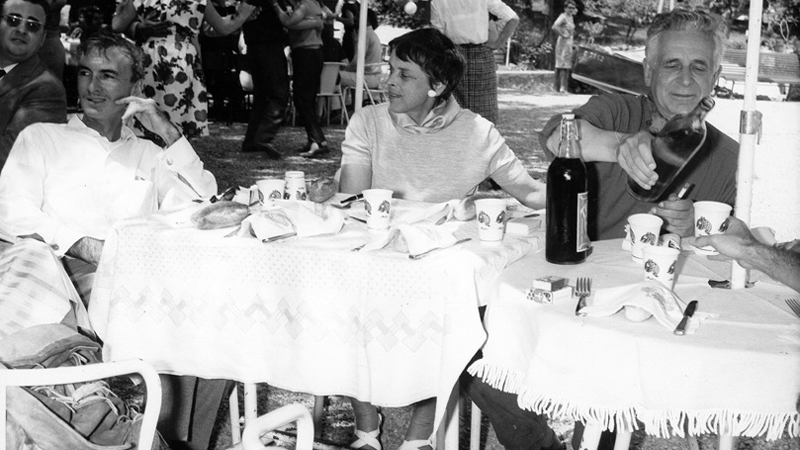 Michael Fukushima, executive producer of the English Program Animation Studio, draws a direct line between this current explosion of cross-border creativity and our man McLaren. "Our primary mandate has always been to work with Canadian filmmakers but McLaren saw himself as part of a global community of artists, and he was always encouraging animators from around the world to come work at the NFB."
McLaren travelled extensively, interacting with artists all over the world. At various points he supervised film training for UNESCO — one trip famously coincided with the 1949 revolution in China — and he was a towering figure on the post-war animation scene. He was fêted at the first edition of the Annecy International Animation Festival where Cahiers de cinema hailed Short and Suite, inventive animation hand-scratched directly onto film stock, as the "masterpiece of the festival."
Throughout the 50s, 60s, 70s and 80s, McLaren attracted any number of foreigners to the NFB studios. Directors like Ishu Patel, Caroline Leaf, Paul Driessen, Kaj Pindal and Gerald Potterton all rose to global prominence while working as NFB staff filmmakers, creating work that enhanced the NFB's reputation as a crucible for the animation arts.
The 1990s & new creative networks
In the 90s the studio moved away from employing staff filmmakers and started collaborating with independent freelancers, many affiliated with international producers. French Animation led the way under the direction of executive producer Marcel Jean. The Portuguese director/producer Abi Fejo, who'd first come to Montreal as an intern in 1984, returned to French Animation in the late 1990s to finish Clandestino/Stowaway and Ciclopes Filmes, his company, has since become a regular partner. NFB/Ciclopes coproductions include celebrated work by Regina Pessao — Tragic Story with Happy Ending, Kali the Little Vampire and Uncle Thomas: Accounting for the Days — and Altötting, which is still in production. Marcel Jean also established ties with Norwegian director Pjotr Sapegin, a relationship that resulted in two Norway/Canada coproductions, Aria and Through My Thick Glasses, and played a role in mounting an artist-in-residence program at Folimage, a renowned animation house in the south of France.
During this same period English Animation hosted UK-based filmmaker Elizabeth Hobbs, who spent three months in the Montreal studio completing The True Story of Sawney Beane, a Scotland/Canada co-production that later won the McLaren Award, appropriately enough, at the Edinburgh International Film Festival. A few years later the Oscar-winning animator Koji Yamamura endured an unusually cold Montreal winter, working on the Japan/Canada co-production Muybridge's Strings. "We loved having Koji work with us in the studio, and he loved working with us, although he was less enthusiastic about Canadian winters," says Fukushima.
Muybridge's Strings, Koji Yamamura, provided by the National Film Board of Canada
International ventures can provide Canadian filmmakers with overseas experience, offering them the opportunity to hone their skills in other creative environments. In 2009 Dale Hayward got to be part of the Geneva-based team on Claude Barras and Cédric Louis' stop motion project Land of the Heads, going on to create his own stop-motion with Bone Mother, co-directed with life partner Sylvie Trouvé. More recently Montreal filmmaker Elise Simard travelled to Croatia, a country with its own vibrant animation tradition, to assist Eva Cvijanovic on the set and puppet design for Hedgehog's Home, and Peggy Arel, whose credits include animation for Charlie Kaufman's 2015 feature Anomalisa, was part of the crew on the Switzerland/France/Canada coproduction La Femme Canon.
Homegrown projects, incubated at the NFB, have in turn attracted international interest. The Montreal-based Torill Kove, who won an Oscar in 2007 with The Danish Poet, is one of several Canadian animators who've brought international partners to the table. She is currently in development on Foreign Country, a new coproduction with the Oslo-based Mikrofilm, who co-produced her 2017 hit Threads.
Three decades after his death McLaren's internationalist ethos is still inspiring animators at the NFB. Here's an overview of the current slate:
Hide
It was the perfect hiding spot. No one would find him there. An innocent child's game turns darkly existential in Hide, striking new work by Daniel Gray that's nearing completion in the English Program Animation Studio, a co-production with two up-and-coming European production houses, the Paris-based La Cellule and Hungary's CUB Animation.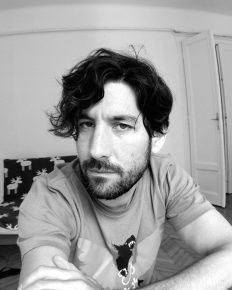 Now based in Budapest, Gray made a splashy entree onto the world animation scene in 2007 when he and Tom Brown, both students at the International Film School of Wales, collaborated on their graduating film, another unsettling evocation of childhood called t.o.m. that nabbed Annecy's Best Student Film Award, Best Graduation Film at the Ottawa International Animation Festival, a Sundance Honourable Mention and over twenty other prizes.
The pair continued their partnership, producing commercials for Coca-Cola, Nike and other major brands through their company Holbrooks Films, and in 2015 they scored another hit with teeth, exquisitely sinister animation that VICE Magazine calls "scarier than the dentist." Winning a FIPRESCI Prize at Annecy, a British Animation Award, an award for writing from the American Film Institute and a slew of other accolades, teeth features sound design by the cutting-edge Antfood and narration by Oscar-nominated actor Richard E. Grant. Check it out if you dare.
With Hide, Gray has embarked on his first solo project, employing original artwork and 2D computer graphics to explore his strange longing for "the place he once called home." In ten minutes of delicately crafted animation, he evokes the arc of a lifetime with extraordinary visual economy. "It's rare that a script brings about catharsis in its raw written form," says Maral Mohammadian, NFB producer on the project. "Animated films and filmmakers tend to be more fluent in visual language, but Daniel's script immediately got under my skin and stayed there for years while we looked for ways to finance it."
A France/Hungary/Canada co-production, Hide is co-produced by La Cellule (Marion Barré and Soyo Giaoui, producers), CUB Animation (Bella Klára Szederkényi and Bálint Farkas Gelley, producers), Hungary's Official Films, (György Czutor, producer) and the NFB (Maral Mohammadian, producer). Parts of the film were made at the Fontrevraud Abbey where Gray participated in the International Residency for Animated Films
Impossible Figures and Other Stories I
Polish animation star Marta Pajek is now two thirds through her astonishing Impossible Figures Trilogy, animation inspired by enigmatic constructs like the Penrose triangle, figures that can be drawn but never actually exist. With Impossible Figures and Other Stories I, she brings the series to a close, leading her female protagonist through an urban dystopia peppered with references to Classical Greek sculpture, brutalist Soviet architecture, moody Wiemar-era cabaret and more.
 The first instalment Impossible Figures and Other Stories II, released in 2016, won a Grand Prize at Stuttgart and Best Polish Film Award at the Animator Festival, paving the way for the second title, Impossible Figures and Other Stories III, which got its premiere at Cannes, winning top honours at the Animateka and Krakow.
The final chapter was crafted in part at the NFB's historic studios in the months leading up to agency's relocation to its new headquarters in downtown Montreal. "There's was a strange serendipity with this film," says Fukushima. "While Marta was crafting a story about the end of civilization, the studio itself was living through the end of an era."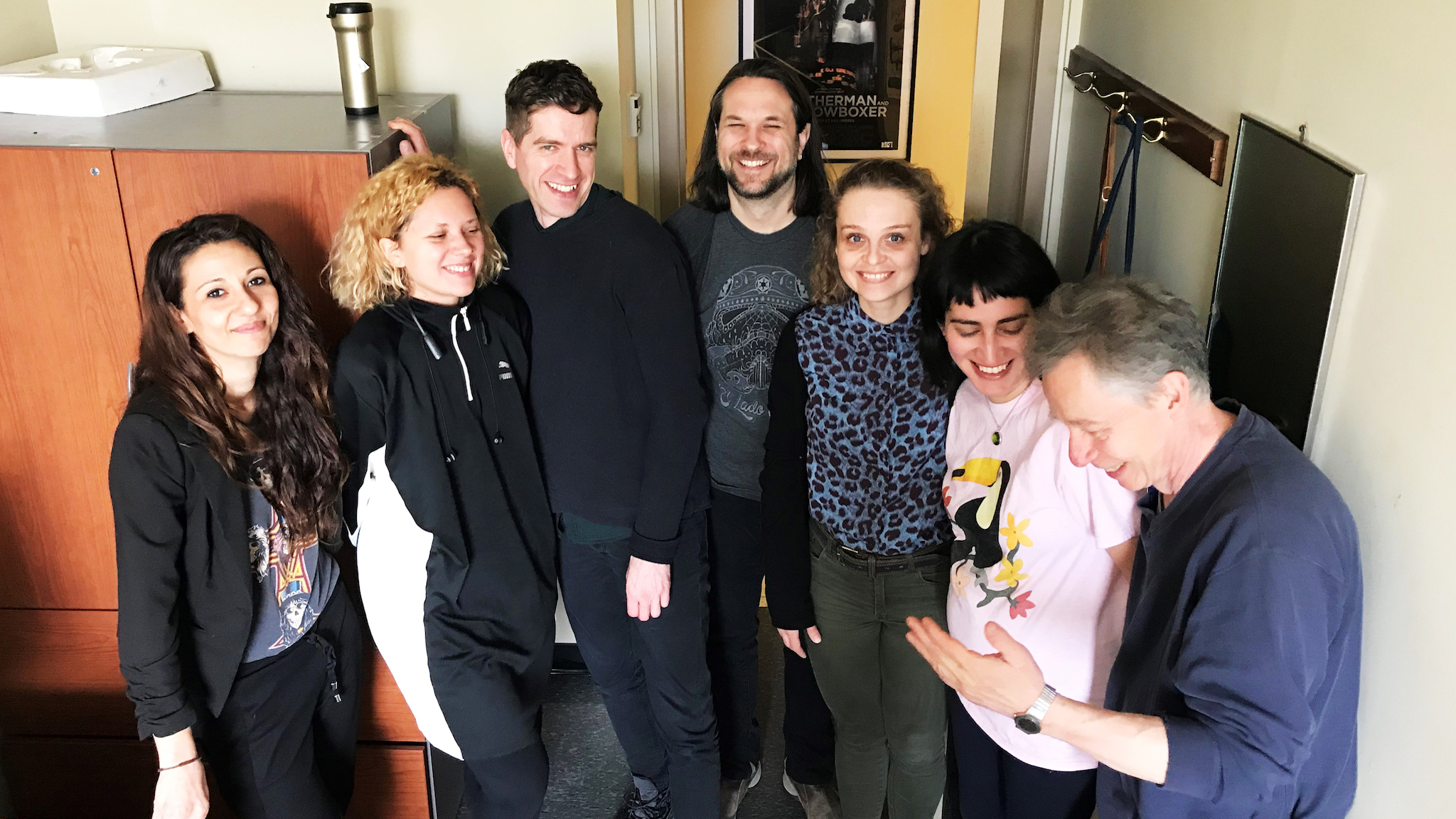 A Canada/Poland co-production, Impossible Figures and Other Stories I is co-produced by the Warsaw-based Animoon Productions (Piotr Szczepanowicz and Grzegorz Wacławek, producers) and NFB (Maral Mohammadian, producer; Michael Fukushima, executive producer). Marta's Montreal team included some of the brightest talent on the Canadian scene, people like Eva Cvijanović, Parissa Mohit, Alex Boya, Brandon Blommaert and technical director extraordinaire Eloi Champagne.
Affairs of the Art
Look out: Beryl's back. With Affairs of the Art, British animator Joanna Quinn recounts another gloriously unhinged chapter in the adventures of Beryl, the comic everywoman she unleashed upon the world with her debut film, Girls' Night Out, which took home three major awards from Annecy in 1987.
Working through Beryl Productions, a company she founded with writer/producer Les Mills, Quinn went on to make comic hits like Body Beautiful and Dreams and Desires: Family Ties, in which Beryl channels the cinematic spirit of Eisenstein, and prize-winning commercials for Charmin, United Airlines and other big brands. Together Quinn and Mills have won over 90 international awards, including three Emmys, four Baftas, the European Cartoon D'Or, any number of Grand Prix Jury prizes and two consecutive Oscar nominations, for Famous Fred (1998) and Wife of Bath (1999).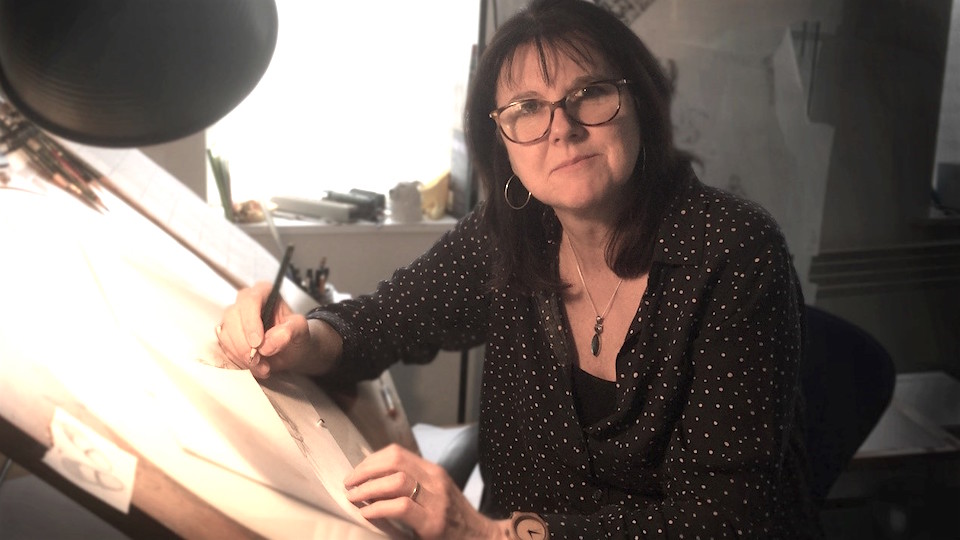 Quinn will be completing Affairs of the Art in Montreal, working alongside members of the NFB team. "We've wanted to collaborate with Joanna for years," says Fukushima. "She's a major international talent, and it's an honour and thrill to be working with her on another chapter in the Beryl story."
A Canada/UK coproduction, Affairs of the Art is co-produced by the Cardiff-base Beryl Productions International (Joanna Quinn and Les Mills, producer) and NFB (Michael Fukushima, producer).
Altötting
Meanwhile in French Program, German animator Andreas Hykade, drawing upon childhood memories of a Bavarian pilgrimage town, is working on Altötting, the story of a young boy oddly enraptured with iconic images in a nearby village chapel.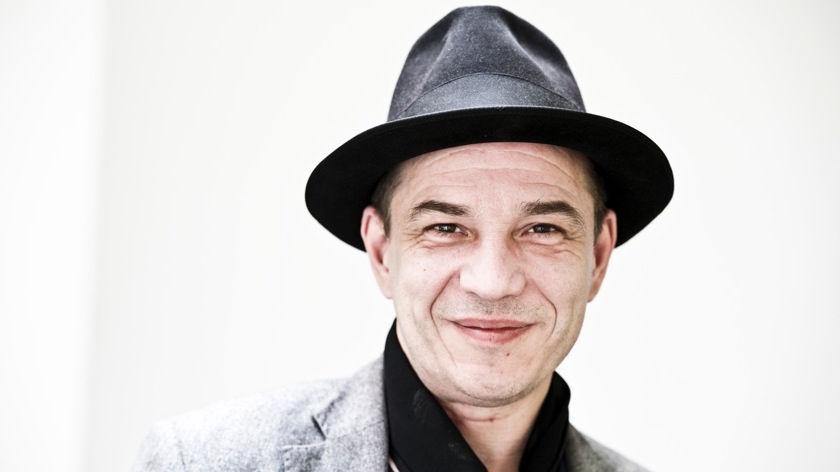 Well established on the international animation scene, Hykade has exhibited at New York's Museum of Modern Art and currently runs the Animation Program at the prestigious Filmakademie Baden-Württemberg. He is perhaps best known for the multi award-winning Country Films Trilogy —We Lived in Grass, Ring of Fire, and The Runt.
"Altötting is an ideal coproduction from our point of view," says Julie Roy, executive producer of the French Program Animation Studio. "We get to work with likeminded partners in Germany, home to a thriving animation community, collaborating with producers who share our commitment to auteur-driven work." 
A Canada/Portugal/Germany co-production, Altötting is co-produced by the NFB (Marc Bertrand, producer), Ciclopes Filmes (Abi Feijo, producer) and Studio Film Bilder (Thomas Meyer-Herman, producer). The artistic director on the project is Portuguese filmmaker Régina Pessoa, who has also worked at the NFB.
Comme un fleuve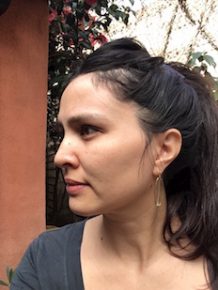 With Comme un fleuve, French animator Sandra Desmazières recounts the intertwining fates of two Vietnamese sisters who sustain a wartime relationship through written correspondence. A graduate of ENSAD, the École nationale des arts décoratifs, Desmazière pursues a career as both illustrator and filmmaker, and her animation credits include Bao and Sans queue ni tête, winner of the 2003 Cartoon D'Or.
Comme un fleuve consolidates the NFB's creative ties to the Paris-based animation house Les films de l'Arlequin, partners on several NFB co-productions in recent years, including Florence Miailhe's Conte de quartier; Michelle and Uri Kranot's Hollow Land (see below); and Dominic Étienne Simard's Charles.
A France/Canada co-production, Comme un fleuve is co-produced by Les Films de l'Arlequin (Fariza Daguelou and Dora Benousilio, producers) and the NFB (Julie Roy, producer).
Hangman at Home
Marrying ambitious storytelling with stunning art direction, the Israeli-born Michal and Uri Kranot have developed an arresting aesthetic all their own, taking the animation world by storm with work like Hollow Land, co-produced by the NFB with Films de l'Arlequin and Dansk Tegnefilm.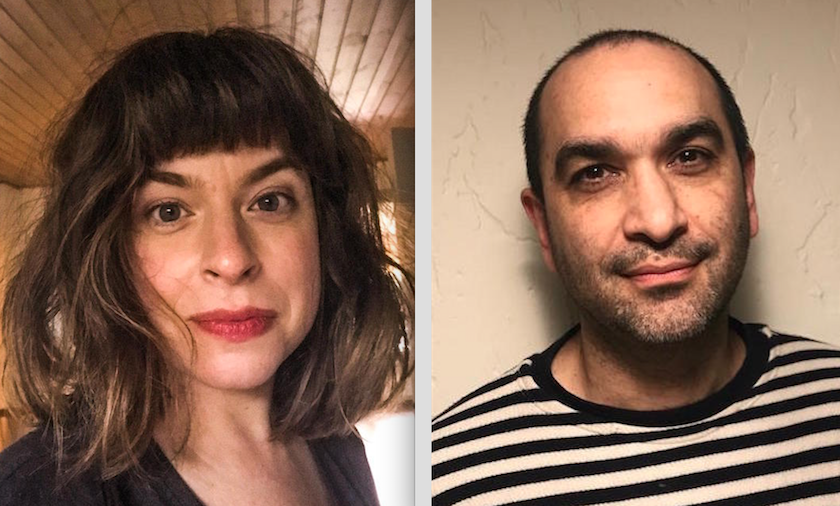 Currently artists in residence at the Animation Workshop in Viborg, Denmark, they have won Annecy's Fipresci Prize and the Danish Statens Kunstfond Award for the Performing Arts, and their work has twice made into onto the Oscar shortlist.
Hollow Land, Michelle Kranot & Uri Kranot, provided by the National Film Board of Canada
Their latest project, Hangman at Home, inspired by Carl Sandburg's chilling poem of the same name, is conceived as both animated short and VR project. "We're trying something new with this film," say the Kranots, "We're experimenting with a different mode of storytelling, one that revolves more around the idea of cinematic space rather than classic narrative."
A France/Denmark/Canada co-production, Hangman at Home is co-produced by Late Love Productions (Lana Tankosa Nikolic, producer), Miyu Productions (Emmanuel Alain Raynal and Pierre Benssaron, producers), Floreal Films (Avi Amar and Katayoun Dibamehr, producers) and the NFB (Marc Bertrand, producer).
Harvey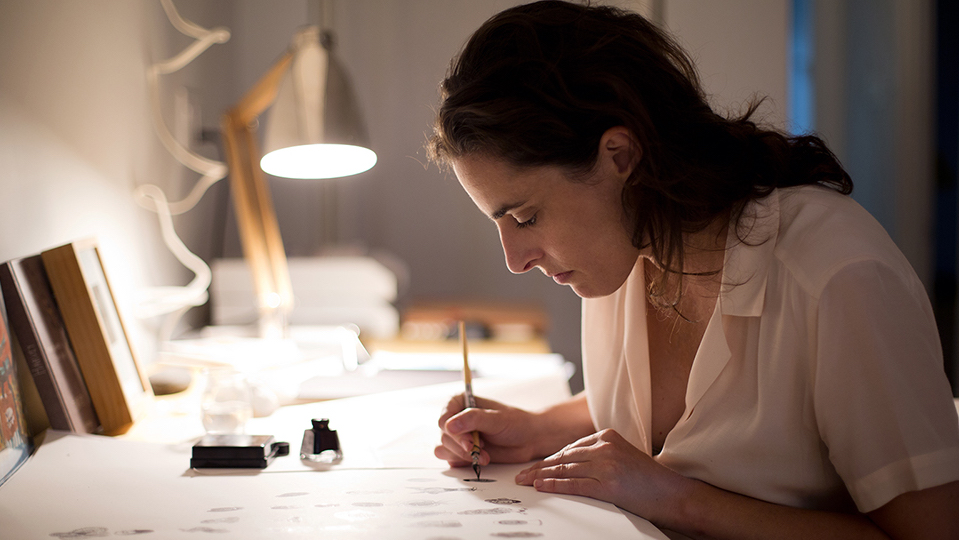 Three time recipient of the Governor General's Award for Illustration, Montreal-based artist Janice Nadeau scored a hit with No Fish Where to Go, NFB-produced animation co-directed by Nicole Lemay that won Fipresci Award at Annecy and other accolades on international festival circuit, and made her directorial debut with Mamie.
No Fish Where to Go, Nicola Lemay & Janice Nadeau, provided by the National Film Board of Canada
Harvey, her latest project, first saw the light as a children's book, written by Hervé Bouchard and illustrated by Nadeau. An unusual take on the twin themes of disappearance and grief, it became the first book to win a Governor General Award for both text and illustration, along with host of other book prizes. In adapting it to the screen, Nadeau is employing paper cutouts, a technique used by McLaren to dynamic effect in Le Merle, 1958 animation based on a playful Quebecois nonsense song.
A France/Canada co-production, Harvey is co-produced by Folimage Studio (producer, Reginald de Guillebon and the NFB (producer, Marc Bertrand; executive producer, Julie Roy).
Visit NFB Production for a full list of projects currently underway — and check out Creative Process: Norman McLaren and Making Movie History for more on McLaren's extraordinary life and legacy.
Header image: Hide, directed by Daniel Gray