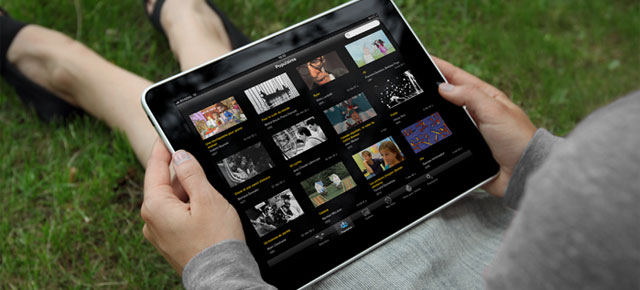 Version 2.0 of the NFB Films for iPad app is now available for download
Following right on the heels of our Android app, we've now released version 2.0 of our NFB Films for the iPad app.
What's new in version 2.0?
Rather than fixing bugs and improving on the old app, we've rebuilt version 2.0 completely from scratch. The features include:
A sleek new design
Improved performance and stability
The ability to support multi-tasking
A Watch Later feature (save a film for 48 hours to watch away from a wifi zone) that loads films in the background
Streaming of NFB films over Airplay to your Apple TV
What else does the app do?
For those of you trying out the app for the first time, the basic features include:
Over 2000 movies available for free streaming
A Kids' channel with fun and education content for children
Ability to browse films by channels (thematically curated content)
Ability to search for films by title
Bookmarking capability so you can keep all your favourite films together
When we released our iPad app last summer, we were super excited about it. Brand new platform, brand new app, brand new possibilities. We had some issues with the first release, and we want to thank everyone who sent us comments and crash/bug reports about it. It was through that feedback that we were able to make these improvements.
Please let us know what you think of this new version. You can: