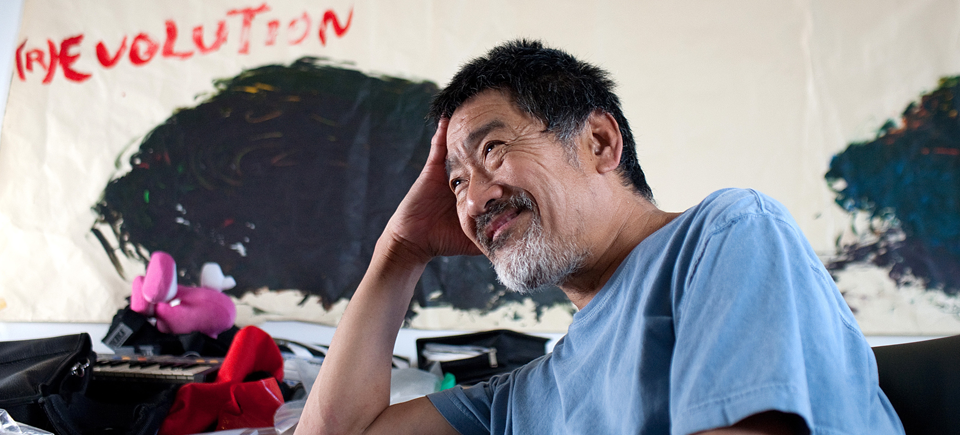 Watch 3 Free, Unique Films
One of the beautiful things about the National Film Board is that it's a production house not driven by profit. As a branch of the federal government, its mission is to bring stories to the screen that affects Canadians and presents a Canadian point-of-view to the world.
That means we're able to make films that no one else would make. That no one else could make. It has nothing to do with quality or importance; it's usually just market potential. Luckily, this isn't our main concern, and we get to make some of them.
When someone asks me what my favourite NFB films are, or which ones I recommend they see, it would be easy to jump to The Big Snit, Waterwalker, Ryan, or any other of the 1000s of amazing films we've been privileged to make. But I go to 3 films below. These 3 films that probably wouldn't have been made anywhere else, that have touched me so profoundly that I'm grateful I had the chance to see them.
I hope you'll watch them, too.
A Year at Sherbrooke
I remember the first time I saw this film. I was sitting at my desk, headphones on, watching in amazement as this story unfolded before me. I hadn't been working at the NFB for long, and I wanted to rip off the headphones, jump up and scream, "This!! This is why I wanted to work here."
No one else could have made this film, yet it reveals so much to us about the human condition. It takes us beyond the everyday in caring for residents of long-term care facilities to show us how beauty and creativity can transform peoples' lives. It puts a human face on an institution and brings us one step closer to understanding the world around us. It's a beautiful film.
A Year at Sherbrooke, Thomas Hale, provided by the National Film Board of Canada
How Does It Feel?
Clearly, I have a thing for artists and art therapy, something I never noticed before putting together this list. Regardless, this is another shining example of the kinds of films we can make here that can make a difference in our world. This is a film that breeds compassion, tolerance, and appreciation for those unlike ourselves.
In this short film, director Lawrence Jackman (A Better Man) introduces us to Kazumi, a 58-year-old man. Along with the help of singing coach Fides Krucker, Kazumi uses singing as a way to express himself and channel his Cerebral Palsy. It's a touching film, and his take on classic songs adds such poignancy to the lyrics. It's truly worth watching.