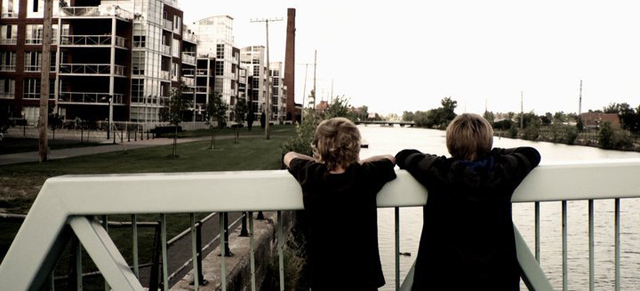 Toronto: 3 free panels about how documentaries can change the world presented during Hot Docs
The 2011 edition of Toronto's Hot Docs Film Festival is in full sway. Amidst all the great things happening there until May 8th, I wanted to bring your attention to a great series of talks called Doc Talks.
Presented in partnership with the NFB, Doc Talks are an invitation to come meet and interact with some of today's most influential documentary filmmakers. Dissecting the power of documentary from select angles, the talks are a new special series of hour-long conversations aimed at giving you access to those who make films that matter and to the ideas spawned by their work.
The first installment of Doc Talks takes place this evening, Tuesday May 3. Featuring Terence Macartney-Filgate, Shannon Walsh and Lee Hersh, this panel will discuss whether one film can change the world, a conversation moderated by Katerina Cizek.
Two other Doc Talks will be presented this Wednesday (May 4) and Thursday (May 5). All talks, which are FREE and OPEN TO THE PUBLIC, take place at TIFF Bell Lightbox 4, 350 King Street West. See below for the full program:
Can one film really change the world? May 3, 5:30–6:30 p.m.
Do documentaries change the way we see our world? May 4, 5:30–6:30 p.m
Documentary films: Igniting dispute or dialogue? May 5, 5:30–6:30 p.m.
PRESENTED BY THE NFB AND HOT DOCS
in collaboration with the Ontario Cultural Attractions Fund
For more information, visit the Hot Docs website. Happy festival to all!