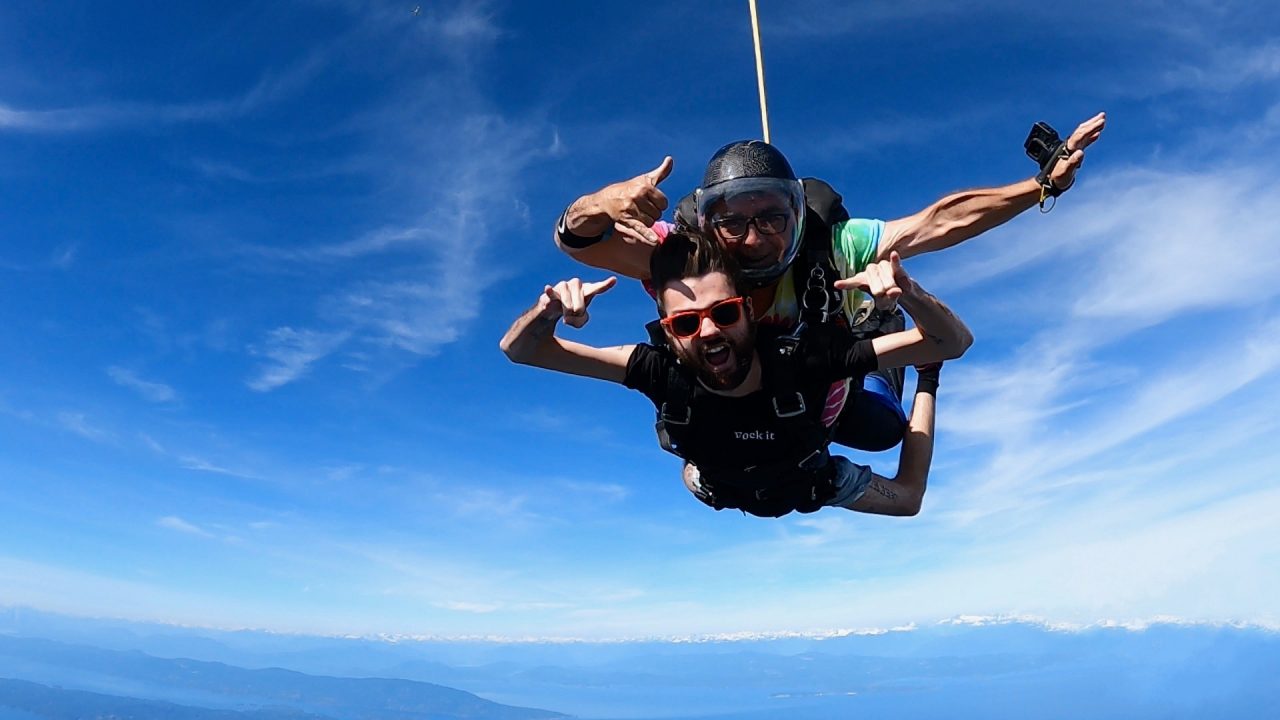 Content Creator Jake Hillhouse on Why Filming Viral Stunts Is Much Harder Than You Think
On the surface, the documentary Anything for Fame might seem like it's observing what a handful of influencers and content creators will do for glory. But 10 minutes in, you begin to understand that this film is really about a business model that's skewed heavily in favour of huge online platforms, while those who create the content that generates traffic to these sites struggle to reap any of the rewards.
The sometimes-rough quality of videos that appear on social media can make it seem like this content magically happens with little effort, but the reality is that hard work goes into even the most amateurish thing you might see, and that work deserves to be rewarded. Creating content can require several hours of intense labour and thousands of dollars' worth of equipment, only to have to do it all over again to satiate a fickle algorithm.
Anything for Fame, Tyler Funk, provided by the National Film Board of Canada
Over the course of more than a decade, Jake Hillhouse, one of the content creators featured in Anything for Fame, grew a considerable social media following by filming Jackass-esque comedy stunts like having darts shot at his chest from a dart gun or waxing his eyebrow by connecting a wax strip to the back of a moving car. He also created a series where he wore mime makeup and tried not to scream out in pain when someone would hurt him with a prop.
"For me, the creative process is the hardest part; it's not actually doing the stunts," he says. "You're trying not to recycle too many ideas; you're trying to outdo what you've previously done."
The stunts featured in Anything for Fame sometimes look like they're filmed on the fly, but the only thing that's improvised is Hillhouse's onscreen reaction to sudden but non-life-threatening pain.
According to Hillhouse, each video needs the right proportions of these three ingredients: shock, pain and humour. That's why he spends some time scripting the stunts, either by describing them in writing or by storyboarding the sequence. Then, he lists the props he'll need, if any, and figures out how to get them. Some props might be inexpensive and easily ordered from Amazon, but a recent stunt required getting hit by a tennis ball launcher, so Hillhouse splurged and spent $300 for a good one to make sure it would do exactly what it was supposed to do.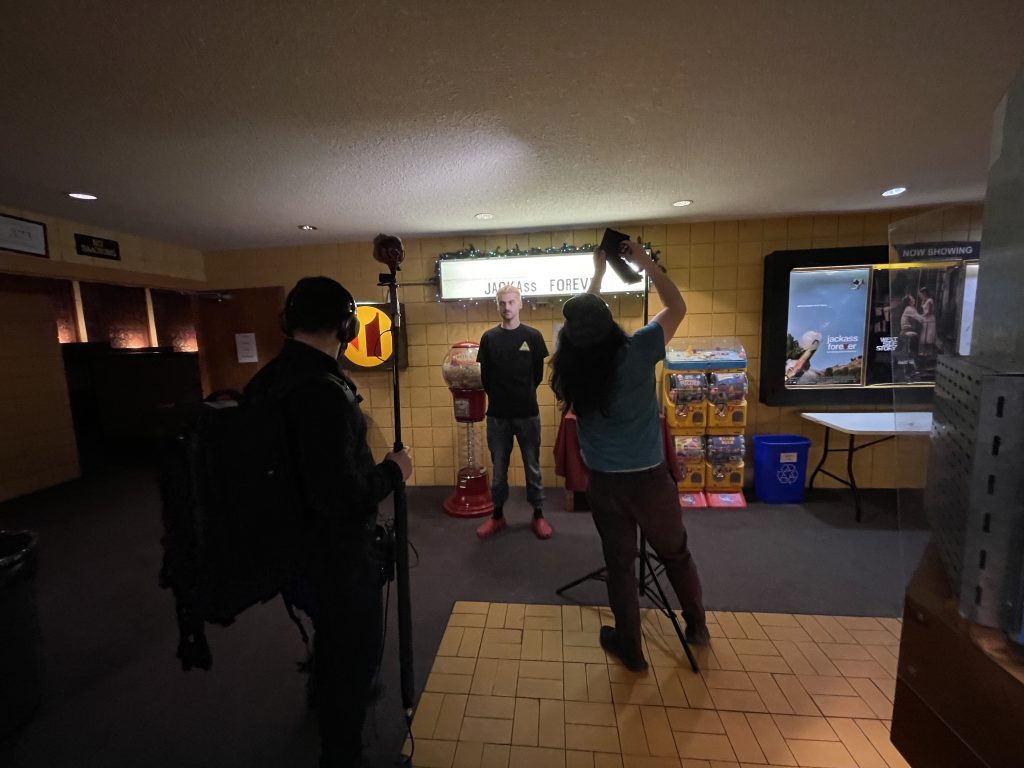 Hillhouse is a consummate performer. During the mime shoots, for example, there were at least two cameras on him (one filming horizontally for YouTube, and one vertically for TikTok), and no matter how much pain he felt, he made sure to face the cameras so that they could capture his facial expressions.
There usually aren't any rehearsals because he wants his reaction to be authentic. Plus, testing can create a psychological barrier.
"I always wish we hadn't tested (the tennis ball launcher)," Hillhouse says. "Because that's what made the shoot take so long; I had to work up the courage to get in front of that thing and let it shoot me."
He also had to manipulate the sound of the tennis ball stunt in post-production because the hit itself didn't make much of a sound, and audiences need audio to register the impact.
All in, Hillhouse and his videographer-editor, Colton Davis, can spend about 10 hours working on a single short-form video, and they've already spent about $15,000 on props this year. This doesn't include their relatively new equipment: a camera and special lenses worth $10,000; $400 for a wireless microphone; $120 per month for a terabyte drive; and $6,000 for professional lighting.
He and Davis were able to make these investments because since appearing in Anything for Fame, Hillhouse built a business around content creation for Web3, the new blockchain-based iteration of the Internet. However, while the documentary was filming, he hadn't found a way to generate revenue despite garnering hundreds of thousands of followers. The nature of his videos made it difficult to find partners and sponsors, and most platforms wouldn't allow him to monetize because his videos didn't meet certain guidelines.
 

 

View this post on Instagram

 
So when he met Steve-O from Jackass, he hoped the encounter would turn into a collaboration, given the similarity between his stunts and theirs. Instead, Jackass copied Hillhouse's mime bit without crediting or compensating him.1
These days, Hillhouse and Davis are creating much sleeker videos, and though stunts are still involved, the focus has shifted from pain to adrenaline. You're much more likely to see Hillhouse bungee jumping and skydiving instead of, say, getting his earlobe clamped by a mousetrap.
"I want content that has a better shelf life than what I was making before," he says.
And now, he's finally getting paid.
---
1When Steve-O found out about this, he reached out to Hillhouse privately. For the full story, watch Anything for Fame.