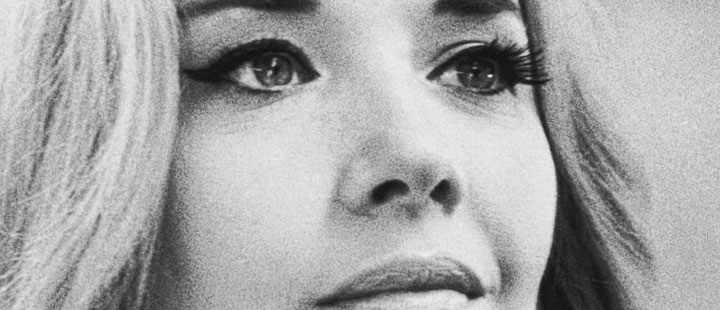 YUL 871: A Feature Film for the 1960s
Starting with the release of Drylanders in 1963, both the English and French programs at the National Film Board began to produce modestly priced feature films for the nation's cinema screens. At first, most of these features were shot on 16mm, with small crews and a great deal of ad-libbed dialogue. Some films, like Nobody Waved Goodbye, were originally supposed to be documentaries but morphed into dramatic features. The success of these convinced producers at the NFB that a more polished product, made specifically for the cinema, would have greater success. One of the first French features produced on 35mm that did moderately well in theatres was Jacques Godbout's YUL 871.
Godbout is now known primarily as a documentary filmmaker and writer, but he has also directed a number of fiction features. He began his career at the NFB by directing several shorts before tackling YUL 871, his first feature. It all started in 1964 when he wrote an outline for a fiction film with the working title Le Regard (The Glance). It was to be a film about an unnamed man from France who spends two days in Montreal. Godbout wanted to show Montreal as seen by a stranger discovering it for the first time. The NFB saw enough promise in the outline that it asked Godbout to write a screenplay. It should be noted that Godbout had already written several novels at the time and was a rising star in the world of Quebec literature.
Godbout travelled to France to work on the script and met famed French director François Truffaut. The meeting was arranged by the head of French production at the NFB, Pierre Juneau, who knew Truffaut personally and asked him to help the young filmmaker out with his script. Unfortunately, Truffaut was busy with other projects and could not assist Godbout in any way. Godbout returned home and, with the help of playwright Jacques Languirand, fleshed out the story, resulting in the film getting the go-ahead.
The NFB contacted a French production company to see if they would be interested in coming on board as a co-producer. The French company refused, insisting that the director had to be from France. Meanwhile, the search was on for a French actor to play the protagonist. Charles Denner, who had played a serial killer in Claude Chabrol's Landru, was contacted and eventually agreed to fly to Canada to star in the film as the unnamed French engineer. Quebec actors Andrée Lachapelle, Paul Buissonneau and Jean Duceppe joined the cast. Francine Landry, an eleven-year-old who had acted in Quebec soaps, was cast in the important role of Hélène, a young girl who befriends the stranger and helps him get around Montreal.
One rather odd character that appears in the film is played by comedian Jacques Desrosiers. He is simply known as "Transistor" and pops up periodically during the film, usually with a transistor radio stuck to his ear. His character is better developed in the original script, but he did not transition well into the final film. As best I can make out, he is supposed to represent a jet-age everyman—a kind of counterpoint to Denner's character. Transistor does not speak and never interacts with the protagonist, but appears in the background in several scenes.
Les Jérolas, a musical comedy team that included famed actor (and later Senator) Jean Lapointe, also appear in the film, performing a couple of musical numbers.
Principal photography began in July 1965 on an Air Canada DC-8 that was parked at Dorval Airport (now Pierre Elliott Trudeau International Airport) and continued until early September, with shooting in and around Montreal and at the General Motors truck assembly plant in nearby Sainte-Thérèse. There were also sequences filmed aboard a helicopter flying over the construction site of the future Expo 67. Because of noise and wind, a great deal of the dialogue had to be dubbed later. The actors, including Denner, spent much of October and November re-recording their lines.
Godbout wanted to release the film in early 1966 but editing took him longer than anticipated. The NFB submitted the film to the Cannes Film Festival in May, but it was rejected. Meanwhile, an English-dubbed version was also produced. At this point, Columbia Pictures agreed to distribute the film in Canada.
YUL 871 had its world premiere at the Karlovy Vary Film Festival near Prague, where it played on July 15 . . . with the reels shown in the wrong order! Godbout described the experience as very distressing. The film then played once at the Montreal Film Festival before getting a theatrical release on August 6 in Montreal at the Dauphin Cinema, where it ran for four weeks. It had a modest run throughout Quebec, playing for two weeks in Quebec City (Cinéma Le Canadien), Sherbrooke, Granby, Sorel, Drummondville and Trois-Rivières, among other cities. The English version played at the Dauphin in late August to little fanfare and did not play elsewhere. Reviews of YUL 871 were mixed. A Variety critic caught it at Karlovy Vary and called it "a slight, mannered but sincere little film." Quebec media reviews were also mixed but audiences enjoyed the film, happy to see a story about Montreal for a change.
With a French actor in the cast, the film seemed a natural for cinemas in France. The NFB tried to sell YUL 871 for theatrical release in that country, but to no avail. In 1971 it was packaged with nine other NFB features and shown in an art-house cinema in Paris over three weeks in February and March.
Radio-Canada television broadcast the French version in October 1969, while the English version played on the Global Television Network in 1974. There were also television sales to Switzerland and Yugoslavia.
The film is an incredible time capsule of the 1960s. I particularly love the music and the great performance by Denner as well as the comic performance by Paul Buissonneau. It reminds me a lot of Sofia Coppola's Lost in Translation. The protagonist is in a foreign land and has time to kill. What he does or doesn't do is entirely up to him. You can't guess what is going to happen. It is a brief moment in time that every traveller has experienced. You are totally free but also totally lost. Everything is possible.
YUL 871 is a great example of the type of small feature we produced in the 1960s and 1970s. It had a decent theatrical run, although I wish it had played elsewhere in Canada. Regardless, it is now available for you to discover on <NFB.ca> at your leisure. Enjoy!
(By the way, if you hadn't already figured it out, the title YUL 871 refers to Air Canada flight 871 to Montreal. YUL is the IATA airport code for Montreal's Pierre Elliott Trudeau [formerly Dorval] Airport.)
YUL 871, Jacques Godbout, provided by the National Film Board of Canada