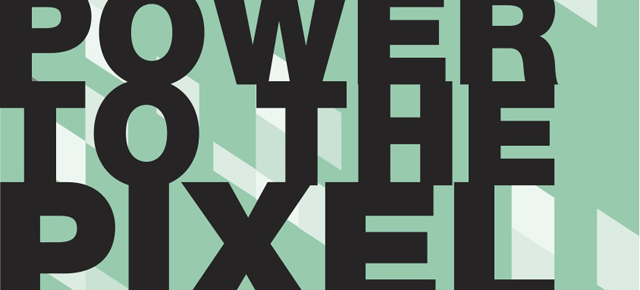 Power to the Pixel's Pixel Market now open for applications
If you're an international producer with a strong track record and have a cross-media project at an advanced stage of development, The Pixel Market is your chance to win £6,000 courtesy of ARTE.
Held at Power to the Pixel's Cross-Media Forum for a second year, the 2-day marketplace is dedicated to showcasing and financing cross-media projects with stories that span any combination of film, tv, interactive media, games, publishing and mobile.
This is your opportunity to meet executives, financiers and decision-makers from across the media industries who are embracing new forms of storytelling.
How Does It Work?
Power to the Pixel will select up to 25 international cross-media projects to be presented to potential financiers, investors and partners. One member of each team will also gain free accreditation to Power to the Pixel's Conference Summit on the first day of the Forum.
The Pixel Pitch, 12 October 2011
Up to 8 of the selected projects will be presented In Competition at The Pixel Pitch, a public event on the first day of the Market on 12 October 2011 at NFT1, BFI Southbank. These producer-led teams will compete for the £6,000 ARTE Pixel Pitch Prize.
Teams will present to a hand-picked roundtable jury made up of financiers, commissioners, tech companies, online portals and media & entertainment companies.
Each team will have 10 minutes to pitch their project (including visual presentations) with a further 20 minutes for comments and feedback from the roundtable.
The Pixel Meetings, 13 October 2011
Day 2 of the market is a by-invitation-only event. The 25 international teams selected for The Pixel Market will attend a day of one-to-one business meetings with potential creative and financial partners from the tech, online, interactive, film, broadcast, arts, publishing and gaming industries.
This will be followed by an evening networking drinks reception where the winner of the ARTE Pixel Pitch Prize will be announced.
Submissions must be made by the project producer through a production company.
The deadline for submissions is 29 July 2011 (18.00 BST).
Download full guidelines and an application form here.
—
For more info, visit powertothepixel.com
Follow Power to the Pixel on Twitter
Like Power to the Pixel on Facebook